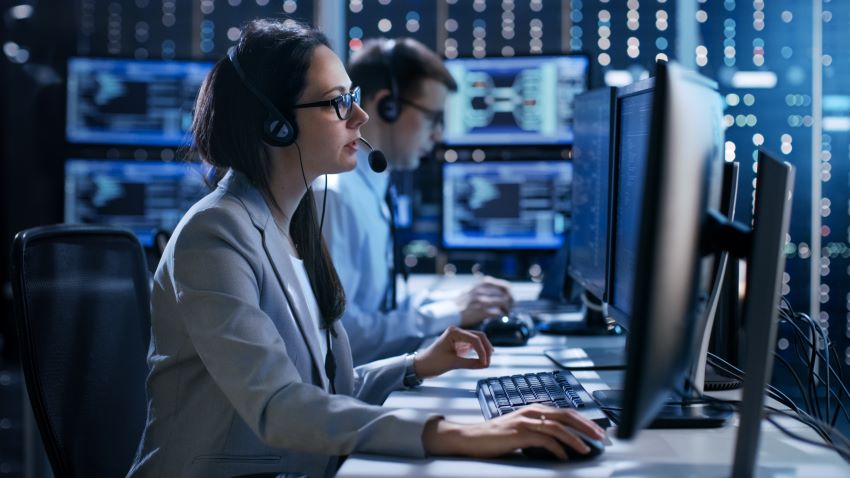 We have provided a lot of good information on this blog about Central Station Monitoring Services -- what they are and how they work, the scenarios in which you might need to consider them, and the many benefits they provide. In addition to understanding these basics, it is equally important to know how to properly vet potential vendors because, in almost all cases, hiring a Central Monitoring Service provider is going to involve a contract.
In this post, we'll focus on the eight most important questions you should ask every vendor you are considering to ensure you have the information you need to make the best decision for your business.
1. Is your Central Station UL-Certified?
This is probably the most important question to ask of any potential vendor for Central Station Monitoring services. If the vendor is UL-certified, many of the other things you need to be concerned with, including building requirements, monitoring equipment, and staffing, are covered in the certification. If the vendor is not UL-certified, there is no need to continue the conversation -- you can mark that vendor off your list. Yes, it is that important. Our post, Why UL Listing Matters When Choosing a Central Station Monitoring Services Provider, will explain why. It will also explain in more detail the three types of central station certifications that a service provider might have:
UL-Certified Central Station Fire Alarm Service
UL-Certified Central Station Security Alarm Service
UL-Certified Hosted Central Station
Vendors may or may not specify on their websites which kind(s) of UL certifications they hold. If not, you need to ask which certifications the vendor has to make sure that the vendor is certified to meet your specific needs.
2. What other Certifications do you have?
When asking about UL certification, it's also a good idea to ask what other certifications a vendor has. While none are more important than UL, there are other certifications such as FM Central Station approval and Five Diamond Central Station certification by The Monitoring Association (TMA) that can help you distinguish those providers that go above and beyond to ensure the quality of their services.
3. What Other Types of Monitoring Can You Provide?
Before you start shopping for a service provider, you may want to also think about more than just your current monitoring needs. This is because today's Central Station monitoring is being used in an ever-growing number of applications thanks to the Internet of Things (IoT), which is opening up a whole new range of options in how businesses can improve their security. Here are just a few examples:
Personnel emergency response services to provide security for lone workers who perform high-risk tasks in remote locations
Fleet monitoring services to provide driver safety and security, including crash detection and location monitoring
Environmental conditions such as air quality and temperature within a facility or an area within a building
The IoT also offers tremendous opportunities for improvements to fire safety systems in terms of costs and lives saved. If you're required to use a Central Station for fire alarm monitoring, it is worth asking what other types of monitoring a vendor can provide in terms of both fire safety and security.
Using a single company to do most or all of the monitoring you need now and may need in the future will certainly be more convenient than shopping for different vendors to cover individual needs as they arise and may also save you money.
4.
Do You Provide Fully Integrated Systems?
It's also always a good idea to choose a company with experience in fire and life safety, as you may want your safety and security systems to integrate. Not all service providers can offer fully integrated systems, which is why this is an important question to ask. Choosing a company that can provide for all of your life safety and security needs is not only more cost-effective, but it also helps to ensure that any new system you invest in will be properly integrated with your existing systems.
Using a single company with extensive experience in designing, building, and maintaining access control systems, video surveillance, intrusion detection systems, emergency communication systems, video verification, and fire protection systems will develop a familiarity with all of the components of your integrated systems. This significantly increases the likelihood of catching any issues in one system that could cause problems for another.
It's more convenient, too, as routine maintenance and service calls are easier to stay on top of when there is only one service provider you need to call.
5.
What Kind of Support Do You Provide?
This is an important question because some security monitoring companies are only authorized resellers of another online service and only provide customer support for account monitoring, web portal use, and smartphone app integration. However, you never know when a thief will strike.
If you need to address a security issue quickly, you need to know that your provider offers 24/7 support and is easily accessible in a timely manner. More established commercial security companies should be able to provide support at any time of any day.
6. What's Your Backup Plan?
Always ask what kind of backup plan the provider has for emergency situations and power outages. The best companies will have backup plans for almost every conceivable occurrence and indeed for the most common ones you might expect in your location. You want a provider with redundant backup solutions built into its operation, such as multiple monitoring centers and generators to handle natural disasters, power failures, and human error.
Most commercial security companies work with a partnering professional monitoring company that monitors the fire and security systems of the business. Any monitoring company you choose should be able to provide 24/7/365 monitoring of your system.
7. Are Your Technicians Knowledgeable of the NFPA Codes and Standards?
If you need Central Station Monitoring services to comply with local fire codes, going with a company with extensive experience is not only a good idea. It is critical to ensure your fire protection system remains in compliance at all times. Unlike security, which typically does not involve regulatory requirements, fire safety systems do have regulatory requirements -- lots of them. And the cost of non-compliance can be significant in terms of fines and, in the event of a fire, even deadly.
This is why experience counts. The National Fire Protection Association (NFPA) develops and publishes more than 300 codes and standards intended to minimize the possibility and effects of fire and other risks. While compliance with NFPA standards is voluntary, 43 states have fully adopted the NFPA 101 Fire and Life Safety Code, and most local and state codes are based on one or more of NFPA standards.
Even though NFPA standards don't directly deal with commercial security, they are important to know when integrating commercial security systems with life safety systems. Having technicians knowledgeable in NFPA codes and standards is a huge asset to your company.
8. How Many Years of Experience Does Your Company Have?
Experience matters when it comes to security providers. If you're looking for Central Station Monitoring Services for security, choosing a company with extensive experience in designing, building, and maintaining commercial security systems will ensure
It's also always a good idea to choose a company with experience in fire and life safety, as you may want your safety and security systems to integrate.
Start with Koorsen
Choosing the right Central Station monitoring service provider is an important investment. There are plenty of Central Station Monitoring providers that offer commercial services. To make sure you're making a sound investment -- one that will give you the peace of mind you need when making a potentially life-saving decision -- make these questions a part of your process for vetting potential providers.
Putting Koorsen at the top of your list can save you a lot of time in that process. Our services are UL-listed, our staff is certified, and we bring more than 75 years of experience working with businesses to keep their assets and people safe. We're confident that we can meet your every need and exceed your expectations. Contact us today to learn more!