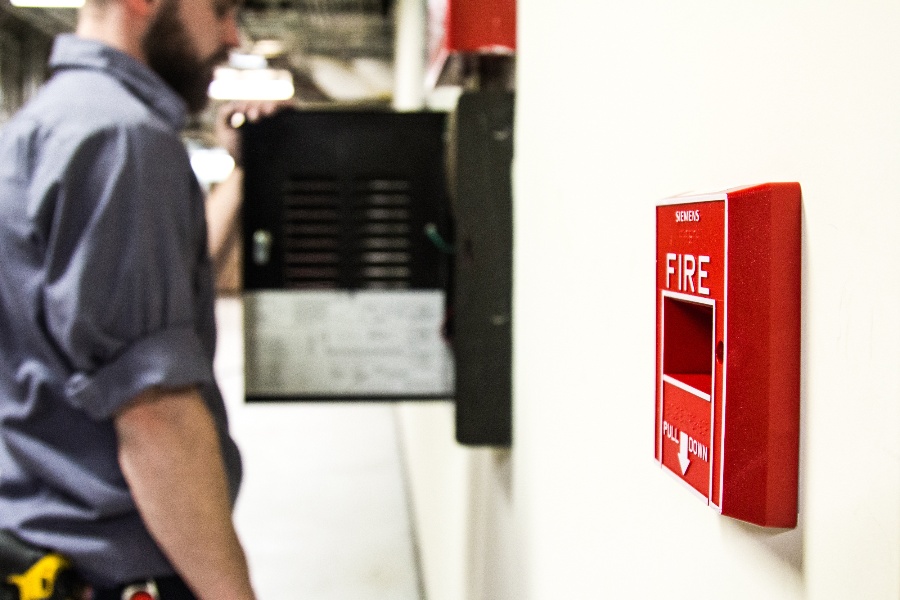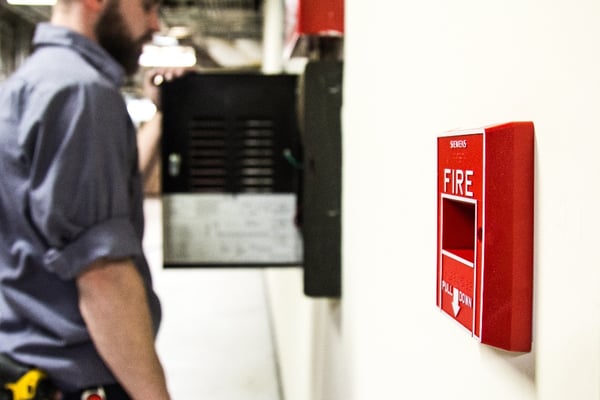 You know the sprinkler heads are there, and you see the fire extinguishers on the wall. The elements of fire protection are there, so surely you can feel good about how you're protecting your business and everyone in it.
Well, not necessarily.
Just having the system in place isn't enough. Think of it like an old phone booth on a street corner. That thing may look for all the world like an apparatus for communication, but it isn't connected to phone lines anymore, and it's about as useful as a stone when you want to make a call.
Getting a suitable fire protection system and critical equipment like fire extinguishers and exit lights is a great first step. And we hope you've worked with a reputable fire protection company that can design, install, and service exactly what you need for whatever unique circumstances your business presents. There's still more to think about. See below for a list of considerations that are integral for effective fire protection.
1. Keeping in Accordance with Your Insurance Policy.
Doing so might mean going above and beyond what the law or industry regulations dictate. We get called in quite frequently to evaluate systems for insurance companies. They follow up with changes they'd like to see, and in too many cases, business owners ignore those requests. The end result? They aren't covered when they have to deal with the aftermath of a fire.
2. Maintaining Your System.
Your primary concern is keeping up with maintenance on your fire protection system. That means having it tested and inspected at least annually (and more if your industry regulations or insurance company requires it).
This testing ensures that all of the pieces are in working order and that your fire extinguishers are charged, for example. It gets you ready for the fire marshal and gives you the peace of mind that when something goes wrong, your system will do exactly what you put it in place to do. This also means that damage is kept to a minimum and your downtime is as short as possible.
3. Matching Your System to Your Situation.
In some cases, business owners try to get by with systems that aren't intended for fire protection. Just because you have a few smoke detectors wired into your security system doesn't mean you're protecting your building. You need a UL-listed, commercial-grade fire panel. Your insurance company certainly wants that.
4. Choose a Well-Established Partner.
If you're not working with experts, you're not getting all you should from your fire protection system. We've been in enough buildings to know: Just because someone came and hung the inspection tag doesn't mean that your system got the attention it needed. Don't make the mistake of cutting costs now by choosing a new or disreputable company for your fire protection.
Your business is worth putting in the extra consideration (and, yes—investment) now. We've run into a lot of people who regretted choosing a different path. Contact Koorsen Fire & Security today to learn more about how they can help maintain your fire protection system.