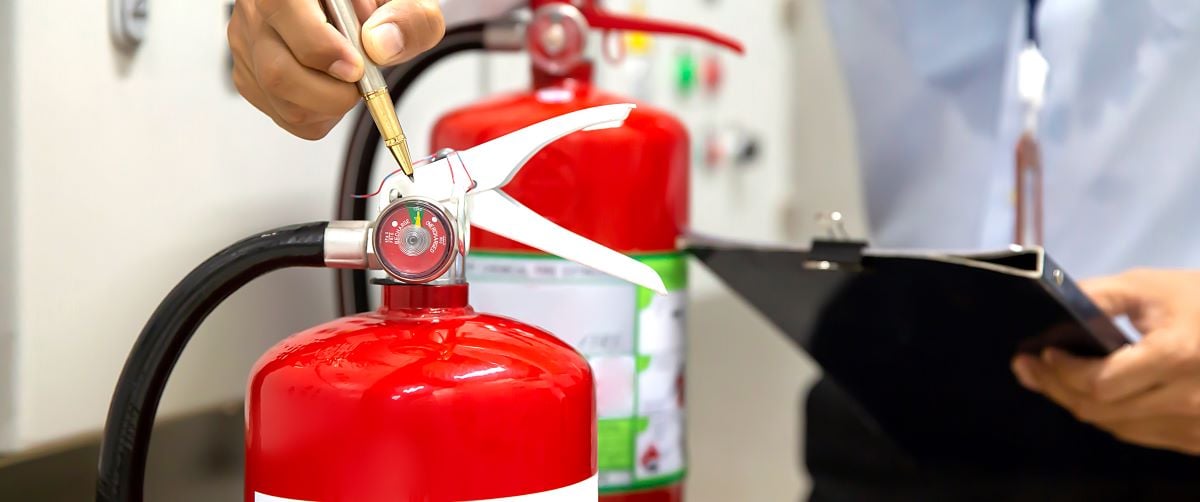 It takes a community to maintain a certain level of fire safety. If a property is under renovation or construction, any new facility designs must be discussed and approved by your local "authority having jurisdiction" or AHJ.
While regulations and codes can be confusing, the AHJ is responsible for laying them out clearly and using what they know to deliver a verdict on the design. Here's how an AHJ plays into fire safety and protection for businesses and other properties.
What Is an AHJ?
An AHJ is a person or group who has the final say over the design of a new facility or structure in their community. An "authority having jurisdiction" sounds like a title for one person, but it's more of a shared responsibility that's sectioned off based on expertise. It could be a singular person, a utility company, or even your local zoning department.
You can find the AHJ relevant to your needs by narrowing down what sort of approval you're looking for. For example, suppose you're looking for someone to confirm a design for environmental impact. In that case, you'll likely be looking for a different person or department than you would if you had some new electrical work done.
How Does an AHJ Play a Role in Fire Safety?
An AHJ dedicated to fire safety and prevention aims to protect the community by enforcing local fire codes or laws. Since the codes are put in place to minimize the risk of fire, an AHJ will confirm that the renovation or new construction complies with these codes.
It helps to think of this as a service, as you'd never want to break a fire code anyway. Before you jump the gun on a possibly dangerous design, an AHJ can help by involving themselves in the review process, offering alternatives to risky choices, and shedding some light on why certain things will or won't work out.
Who Is Assigned the AHJ?
For fire safety, the AHJ will often be the fire marshal. After all, understanding the ins and outs of fire and life safety is part of their job description.
This assignment isn't necessarily universal, so you'll still want to confirm your AHJ for fire safety when finalizing any development plans. And depending on the extent or kind of work happening, there could be tiers of AHJs through local, state, and federal government, as well as the private sector.
What Fire Codes or Laws Does the AHJ Need to Comply With?
Aside from local laws and codes, the National Fire Protection Association (NFPA) fire code is commonly cited in the review process. The code borrows from the American National Standards Institute (ANSI), allowing for review, discussion, and commentary from multiple bodies in the community.
The fire code is updated regularly, with the most recent version published in 2021, so the AHJ needs to keep up with any changes made by the NFPA.
Are you working on a construction or renovation project and need assistance with fire safety? Koorsen Fire & Security will work with you and your AHJ to develop a solution that works for everyone. Reach out to our team today to get started!