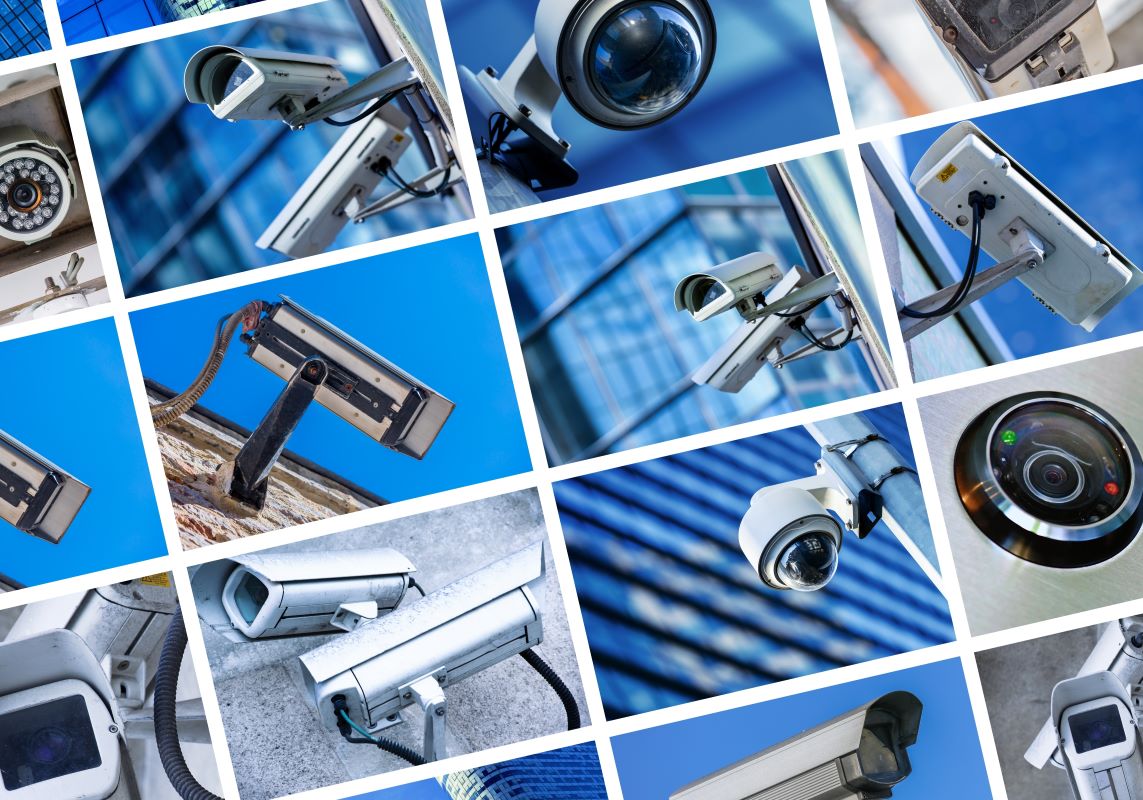 While we can't all have twelve-inch-thick steel doors, armed guards, and a moat filled with alligators, having surveillance cameras will still do an excellent job of capturing nefarious activity and deterring crime. The only question is, which cameras are right for you?
Wired vs. Wireless Cameras
Twenty years ago, you would have probably wanted wired cameras or analog cameras. Wireless technology has come a long way, however, and newer wireless camera systems offer some neat benefits that may make them an interesting alternative.
Benefits of a wired camera include:
No batteries to recharge

Higher resolution

Harder to hack

Cheaper to buy
While those benefits might be attractive, don't count out wireless cameras, which offer benefits such as:
Ability to be placed anywhere there is a signal

Easier installation process

Ability to use solar power (in some cases)
If you need to have a security camera in a place that has no power, wireless might have the greater advantage. While you'll have to replace batteries in a wireless system every so often, if you need to protect an outbuilding, you might not want to have to run cables for power and video.
Camera Types
Once you settle on wired vs. wireless, you'll need to decide on the style of camera you need. There are plenty of options, including:
PTZ Cameras
PTZ stands for "pan, tilt, zoom." These cameras are motorized so that you can control the directions they face. These cameras are a good option if you don't want to have several static, mounted cameras or would rather rely on a single camera.
Dome Cameras
Dome cameras are hardy and meant to withstand harsh outdoor conditions. Some models may allow for panning, tilting, and zooming, but not every system will be able to do this. The camera itself will be hidden under a strong glass or plastic shell.
Bullet Cameras
You may not need a camera to move around. In some cases, a fixed camera might be exactly what you want. Bullet cameras are simpler and usually cheaper than motorized PTZ or dome cameras and are long and cylindrical like a rifle (hence the name).
Storage Options
Once you have your cameras, you'll need a way to record images long-term. Even if you have a camera system that ties to your phone, you'll want to have another way to store the video.
To give you an idea of how much storage you should have, let's say you have 1TB of space and 16 cameras. This works out to 60GB per camera. With 60GB, you could record motion for months at up to 4CIF (704×480 resolution) at around 10 fps. Higher frame rates or resolution will take up space faster.
Here are a few of the options you'll be able to explore for storage:
Cloud Storage
Cloud storage is extremely common these days, especially with electronic doorbell cameras. The downside is that storage space is often either limited or expensive. The upside? You can access the video with any device that can access the cloud storage location.
Digital Video Recorders
Digital video recorders, commonly known as DVRs, can come with massive storage space built-in to accommodate hundreds or even thousands of hours of HD video. Many recorders are even expandable to allow for more storage, but 1TB to 2TB is becoming standard.
DVRs are generally only set up to work with wired cameras, but there are hybrid video recorders called HVRs that can work with analog or IP digital wireless cameras.
Network Video Recorders
If you're in need of storage for huge amounts of high-definition, high frame rate video and you don't mind paying the increased cost, a network video recorder (NVR) is for you. They work with Internet Protocol (IP) cameras, which process audio and video data internally and transfer the data to a secure network.
The NVR records this information as a video file that can be retrieved at any time. NVRs are perfect for capturing distant images in detail, such as faces or license plates.
Stay Safe with Koorsen Fire & Security
No matter what camera system you decide on, the right tools can make your home or business safer. When you want the ideal camera setup for your needs paired with expert installation, that's when you call Koorsen Fire & Security. If you're in the market for 24/7/365 monitoring, go with the experts. Go with Koorsen.
Koorsen Fire & Security has been protecting and securing businesses throughout Indiana, Ohio, Kentucky, Tennessee, and Alabama since 1946. Whether you have a small retail shop in Nashville, a college campus in South Bend, a hospital system in Indianapolis, or a manufacturing plant in Cleveland, the Koorsen security experts can help meet all of your security needs.