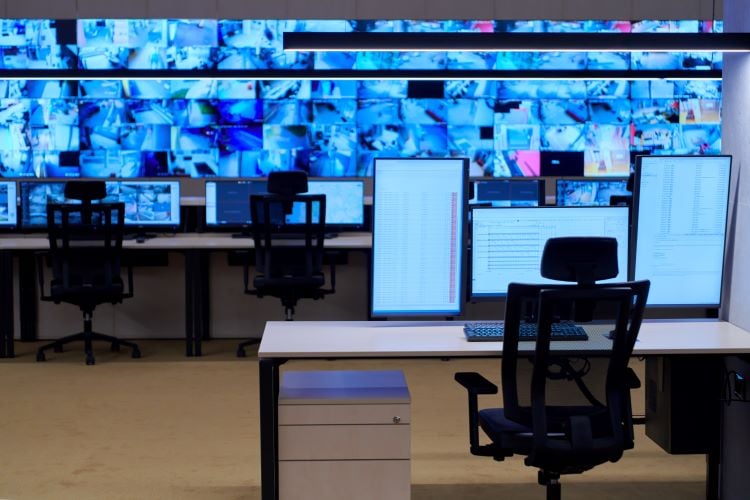 The term CCTV has been in use for more than 50 years now. We have seen it evolve into state-of-the-art equipment with several applications in many businesses and homes during this period.
CCTV is everywhere these days. You'll find them in pretty much every bank, school, hospital, and business of every size, even in many homes. Wherever you find them, they act as an extra eye for whenever people are not around. They are there to prevent crime, monitor the environment, and, most importantly, record video footage that may be important.
So, what is CCTV, and what does it mean? How does the system even work? Read on, and you will understand all this and more.
What Is CCTV and How Does it Work?
Closed-Circuit Television (CCTV) or Video Surveillance systems are special cameras that people use for monitoring facilities for security and other reasons. The system gets its name from the fact that it transmits its video footage via a single channel. In other words, the system works with one circuit that is closed on both ends. Therefore, footage from CCTV cameras can only be displayed on a few monitors and not for public broadcasts.
For a CCTV system to work, it must have four main parts. These four major parts include:
Cameras

Recording device

Monitors

Video management software
The working principle of CCTV is easy to understand. Using a camera, the system captures footage of a facility. Then the camera sends its videos to a device that records the videos for future references. The recording device could be an NVR or a DVR. Simultaneously, the cameras send their videos to a dedicated screen, which shows the recording in real-time.
Depending on the CCTV type, the above parts can be connected using any of the following:
Coaxial cable

Network cable

Fiber connection

Wireless signal
In most cases, you will find CCTV cameras at the entrance of homes and businesses and around the buildings' perimeter. Some corporate business buildings like banks also have these systems installed on the inside as well.
History of CCTV Cameras
The history of CCTV cameras dates back to 1942 during the second World War. At the time, a group of German Scientists tried to monitor V-2 rockets from a safe distance. To solve this problem, Walter Bruch created the first CCTV camera. With his invention, scientists were able to monitor the rockets from different locations. Seeing its immense benefits, CCTVs became a commercial product in 1949.
Although these systems worked perfectly, they had a huge limitation. That is, they did not come with the ability to record their videos. Therefore, the systems at the time required monitoring at all times for them to be effective.
To solve this unique problem, Marie Van Brown made a few adjustments to Walter's invention. In 1962, she created her CCTV system that could record video. With her system, CCTVs could record video and so did not require monitoring at all times. Interestingly, Marie was the first person to install a CCTV system in her house.
It took another 20 years before CCTVs saw another significant change. The 1990's advancement in technology brought about digital multiplexing. With this innovation, video surveillance systems now had motion recorders and time-lapse.
CCTV cameras have come a long way, and today, we have IP and analog cameras, cloud-based storage, digital video recorders (DVRs), and network video recorders (NVRs). Some systems even boast of 24/7 remote alerts and smart interconnectivity.
Looking back into the past, you will agree that a lot has changed with CCTV cameras, including what most people call them. While CCTV has been the popular term over the past 50 years, recently, more and more people have started referring to the systems as video surveillance systems.
Contact the Video Surveillance Pros at Koorsen
To learn more about CCTV, or video surveillance systems, contact the security professionals at Koorsen Fire & Security. With over 75 years of experience in the fire protection, life safety, and security business, our experts can handle all of your security and protection needs.


Want to learn more about commercial security systems? Download our FREE comprehensive guide to business security!