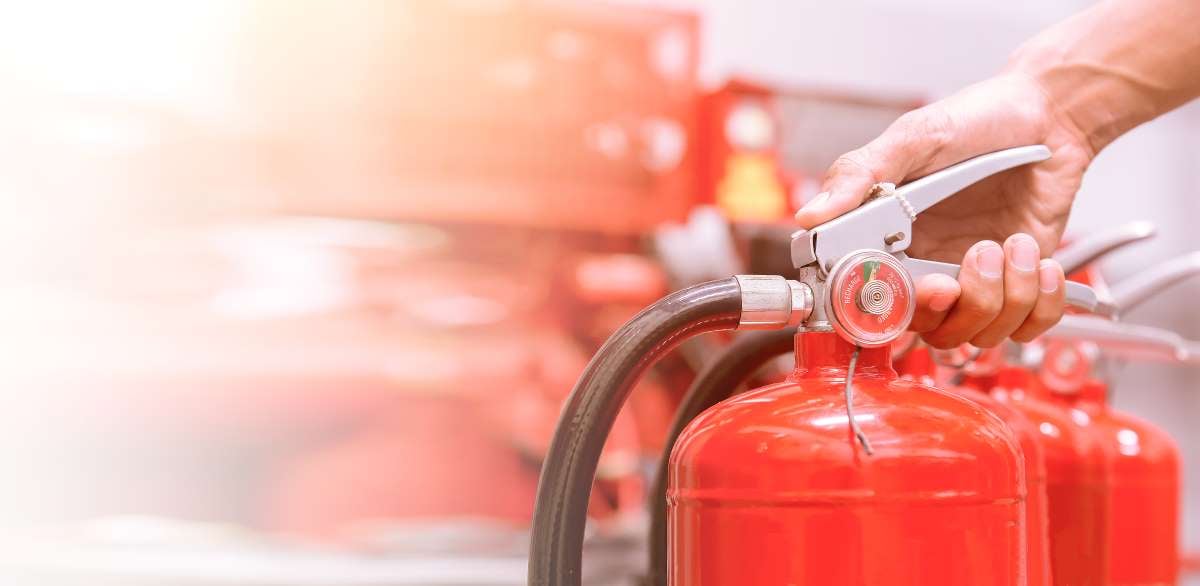 Fire extinguishers are an essential piece of safety equipment that can help prevent the spread of a fire and protect lives and property. According to the National Fire Protection Association (NFPA), there are specific guidelines for how to ensure that fire extinguishers are in proper working condition as outlined in the NFPA 10, Standard for Portable Fire Extinguishers.
Inspection:
According to the NFPA, fire extinguishers are to be visually inspected on a monthly basis. This includes checking for any physical damage, ensuring that the safety seals are unbroken, and that the pressure gauge is in the proper range (if applicable). The inspection should also include checking the weight of the extinguisher and ensuring that it is properly charged. Additionally, it is important to check the location of the fire extinguisher, ensuring it is easily accessible and not blocked by any obstacles.
Testing:
NFPA 10 states that fire extinguishers are to be hydrostatically tested. Testing intervals are dependent on the type of fire extinguisher. This test checks the integrity of the extinguisher shell, its cylinder, and its valve assembly. If the extinguisher fails the hydrostatic test, it must be taken out of service and reconditioned or replaced.
Maintenance:
Regular maintenance is crucial to ensure that fire extinguishers are in proper working condition. This includes recharging or replacing the extinguisher's charge, replacing any damaged parts, and repainting the extinguisher if necessary. It is also important to keep records of all inspections, tests, and maintenance performed on the fire extinguisher. NFPA 10 requires that fire extinguishers be serviced annually by a certified technician, which includes a thorough inspection, and, if needed, maintenance, testing, and recharging.
Contact Koorsen Fire & Security for Extinguisher Testing & Maintenance
It is important to note that the above guidelines are specific to the standard established by the NFPA 10, Standard for Portable Fire Extinguishers. It is essential to follow the codes and standards set by your local and state jurisdictions, which may be adopted from NFPA 10 and other organizations' codes. The extinguisher experts at Koorsen Fire & Security can help you understand the local codes and standards for your business.
Proper inspection, testing, and maintenance of fire extinguishers, according to NFPA 10, can help ensure that they are ready to use in the event of a fire. By following the guidelines set by the NFPA, individuals and organizations can take steps to protect themselves and their property.
Contact Koorsen Fire & Security today for all of your fire extinguisher needs. From sales to recharges to testing and maintenance, we have been helping businesses since 1946 with their fire extinguishers.