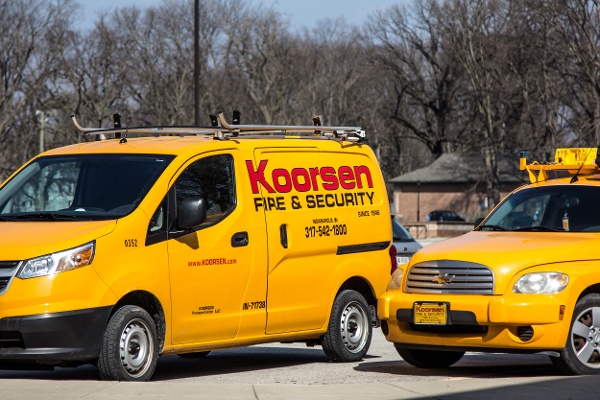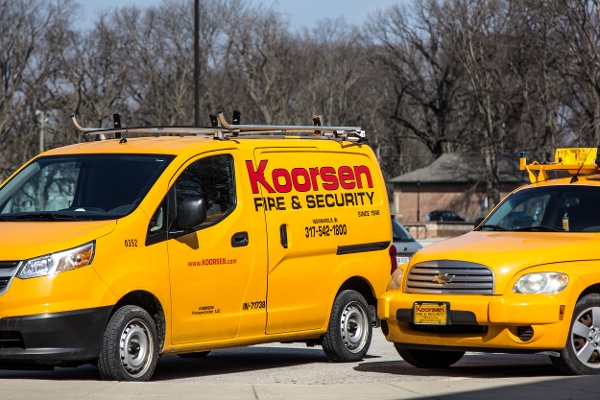 Working with Koorsen Fire & Security means that you get one point of contact for all the services we provide. Even if you rely on Koorsen for a kitchen fire suppression system, fire extinguishers, sprinklers, security, and inspections, one number gets you to any answer, service, or upgrade.
When your business operates in more than one location, that convenience becomes even more important. We launched Koorsen Facilities Management many years ago to simplify fire and security for our customers with multiple locations.
"At the time, we had several of our branches servicing the same customer—at different price points and with various types of service," said John Faust, vice president of Koorsen Facilities Management. "We knew we needed to establish a solution that would give customers one price point and one dedicated account manager.
"In our industry, the norm is that you have one company who handles your sprinkler, another for your fire alarm, and another for security. So all of a sudden you've got four or five vendors in each store. Imagine—if you have a couple dozen stores—how many vendors that ends up being."
Customers of Koorsen Facilities Management get the benefit of one number to call and one contact person who can address any issue.
"We may talk to several people, but they talk to one contact point for whatever they need within our organization," Faust said.
The Koorsen Facilities Management offers any of Koorsen Fire & Security's services, across—and even beyond—our branch location service area. For every location within the Koorsen footprint, we use only our own factory- and Koorsen-trained technicians. For locations outside that footprint, we coordinate with our own approved subcontractors.
"Bringing all these services together gives customers greater peace of mind," Faust said. "If a major national chain let every store manager pick a company to do fire protection—what quality are they getting? Will they be dealing with guys who don't carry insurance? Who aren't licensed? Who aren't distributors?"
"With us, they get the quality of the Koorsen brand and everything that entails—the extensive training we do, our insurance, and the licensing our technicians earn."