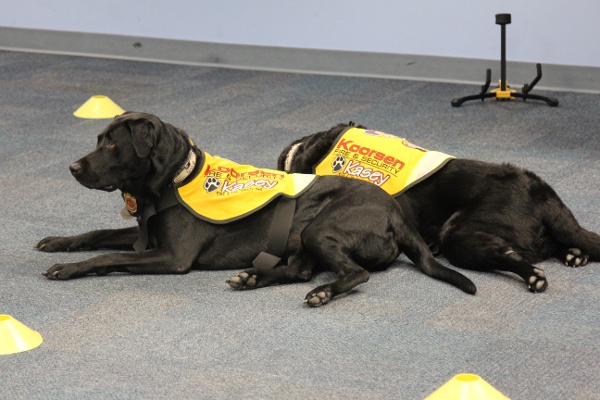 We are in Nashville, TN this week. I've made some observations about the Nashville area.
A lot of people wear big hats. I'm not a fan of hats. They keep my adoring fans from being able to scratch my ears, but I'm okay with others wearing them. Boots are a thing here too. I hate boots. My human, Jeff, makes me wear boots in the summer when we are going to be on hot pavement. He does this to protect the pads on my paws from the heat of the pavement. Even though I know the boots are for my safety, I am not a fan!!!
You might notice I've used the term "fan' a lot so far! In Nashville, there are humans who have people who follow them around, go to shows where they are performing, applaud, and sing along! This is so amazing!!
As a dog who is the star of the Kasey Fire and Life Safety Program, I thought I was the only one being followed by adoring fans on social media and experiencing long lines to meet me in person. I didn't know there were other stars who booked shows well in advance due to their popularity. I have heard a rumor that these human celebrities expect money in exchange for their performance...I work for treats, which is a lot better than cash, and Koorsen makes sure the program is free to anyone who invites us.
I'm willing to share the limelight as long as the humans let me do what I know best, which is teaching kids how to react to a fire in their home, make sure they have a meeting place in the event of a fire, and that they know two ways out of their house. These are just a few of the lesson's kids (and adults) learn from my show.
It's good to be a celebrity, but the most important thing is staying true to my mission and to helping others. I am sure all these human celebrities do a lot of good in the world, but I bet none of them get big 'awwws' when they stop, drop, and roll!!