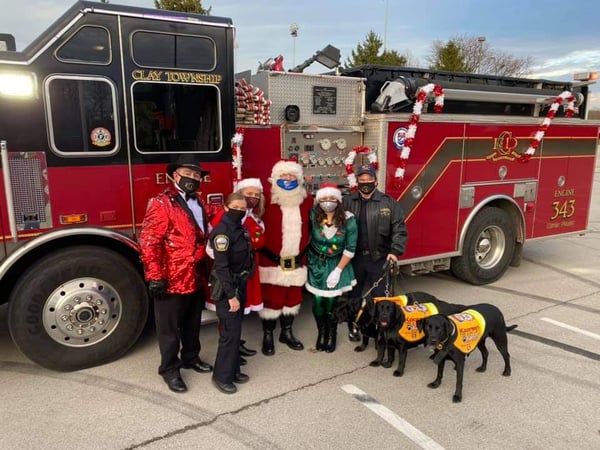 Christmas is fast approaching, and we have been having some fun hanging out with the "Big Guy." Our human has warned us to be on our best behavior because this jolly guy dressed in red is in control of toys, he says. As you all know, we like toys.
I have made a list of some things we would like, just in case we pass the 'nice' test. Karmel, the puppy, needs a new teddy bear because someone was naughty and chewed a hole in her old one. I love a good stuffed bear. I would like some new tennis balls because Karmel chews all of them in half. Kali would like some bigger treats. Karmel and I are on diets, and so the treats have gotten smaller. Our human would like poop bags, because…well, you know!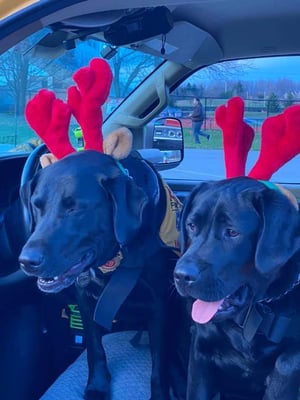 Back to Santa! We have been enjoying participating in the City of Carmel Santa Parade. We load up in our decorated Koorsen van and join the parade on Sunday and Wednesday nights. Many people have come out to see the parade, and they think we are cute in our Reindeer Antlers. We have been good about wearing those antlers because Santa is watching! You can find information about the Santa Parade on the City of Carmel website.
I hope you are finding some fun things to do as we head into Christmas.
Stay safe, be kind, and remember to be nice, not naughty!