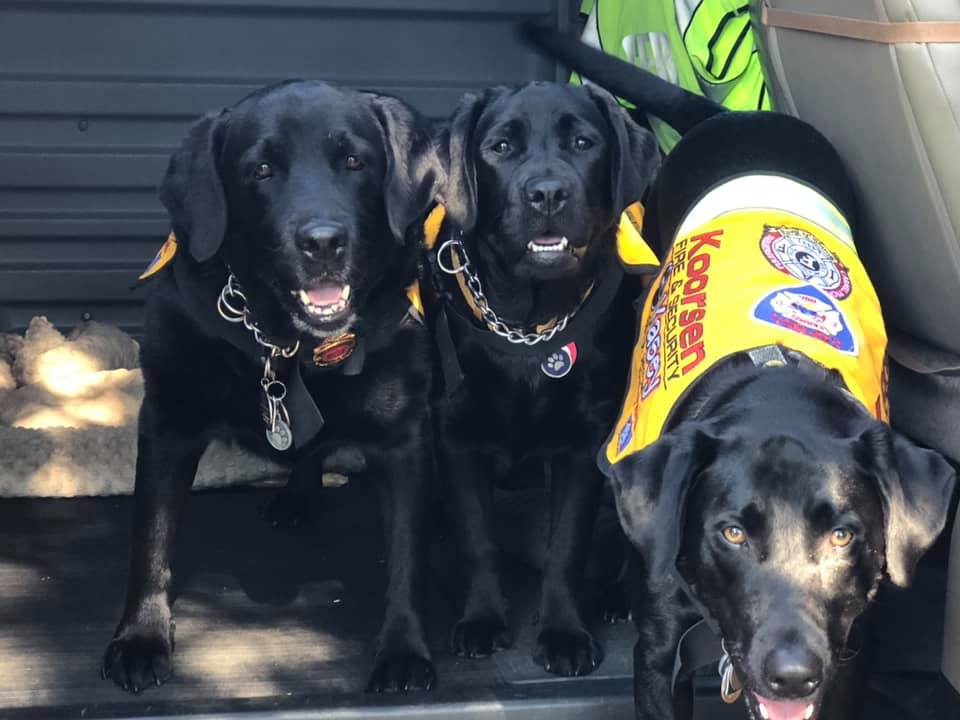 As we approach the holidays, it reminds me that I have a lot to be thankful for. I always have plenty to eat and a warm place to sleep. My human, Jeff, makes sure I have medical care, and even if that means shots, I am glad he loves me enough to keep me healthy. I do meaningful work that involves kids and adults, and my mission is to keep them safe through education about fire and life safety. I am surrounded by people who love me and show me love, not only by meeting my needs, but also by petting me, dropping the occasional crumb, or offering me the end piece of their banana. I also like to run and play when I'm not working, and someone willing to throw a stick or a ball is something I am most thankful for.
During our program, my human talks about the importance of smoke detectors and explains to kids how they work. He tells them that they don't go off when they smell food cooking or when they smell mom's perfume, only when they "smell" smoke.
After one of our shows, I overheard a little boy telling my human that he only eats food at school because there is no food at home. That night, while eating my dinner I felt really sad. I knew my human was thinking about this too because I saw him push his plate away before finishing his meal.
Koorsen, our corporate sponsor, also realizes that hunger is a problem in our communities. Through the Koorsen Cares program, employees give back to their local communities through food drives, volunteering and more!
Koorsen is invested in efforts towards security and ending insecurity (see what I did there! I'm smarter than a dog…wait, I am a dog!)
To know that my humans care about hungry children and families makes my tail wag, and I hope it makes your tail wag too!