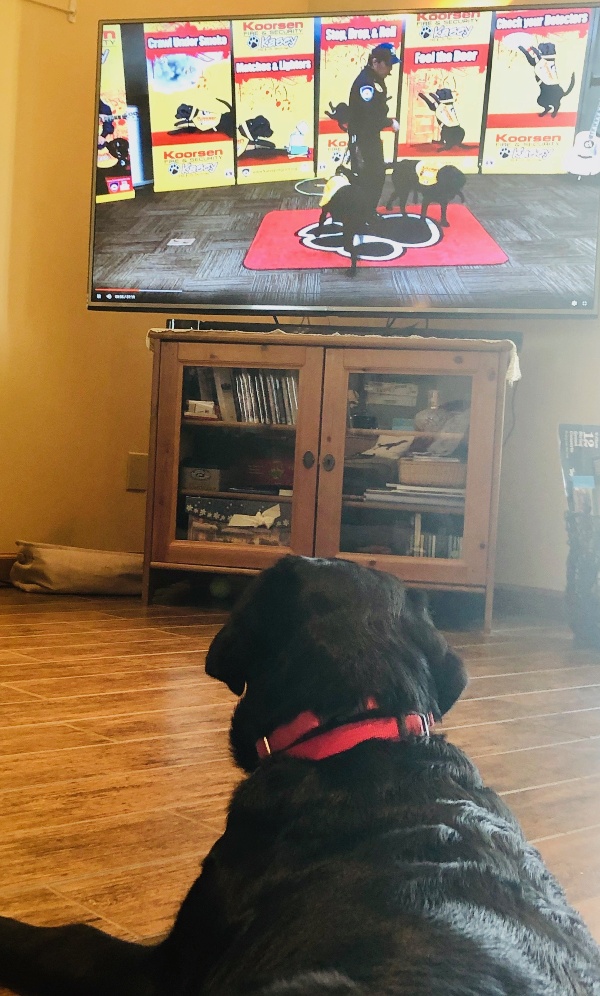 It seems as if everyone is eLearning now! I have been adaptable to this change, but I have things that I miss! I wonder if teachers and students miss the same things that I do?
I miss doing my program to the cheers of students and teachers! I miss the treats I get for doing my tricks! I miss the special time at the end of the program when the kids pass by and pet me - (This is truly my favorite part of every day, well, besides mealtime!)
Sometimes eLearning is lonely, but I am trying to fill my days with positive activities, like walks around the block, playing in the yard, and watching the neighborhood dogs walk by my house with their humans.
I have also been busy doing some videos for teachers to use in their eLearning classrooms, and some teachers even want me to join their e-class virtually live! Teachers from many states want to make sure their students get the fire and life safety lessons I teach.
The new puppy, Karmel, is practicing eLearning too. She has learned to sit, lay down, shake, and play a dead dog. She is studying videos of me so that someday she can be just like me!
Happy eLearning!