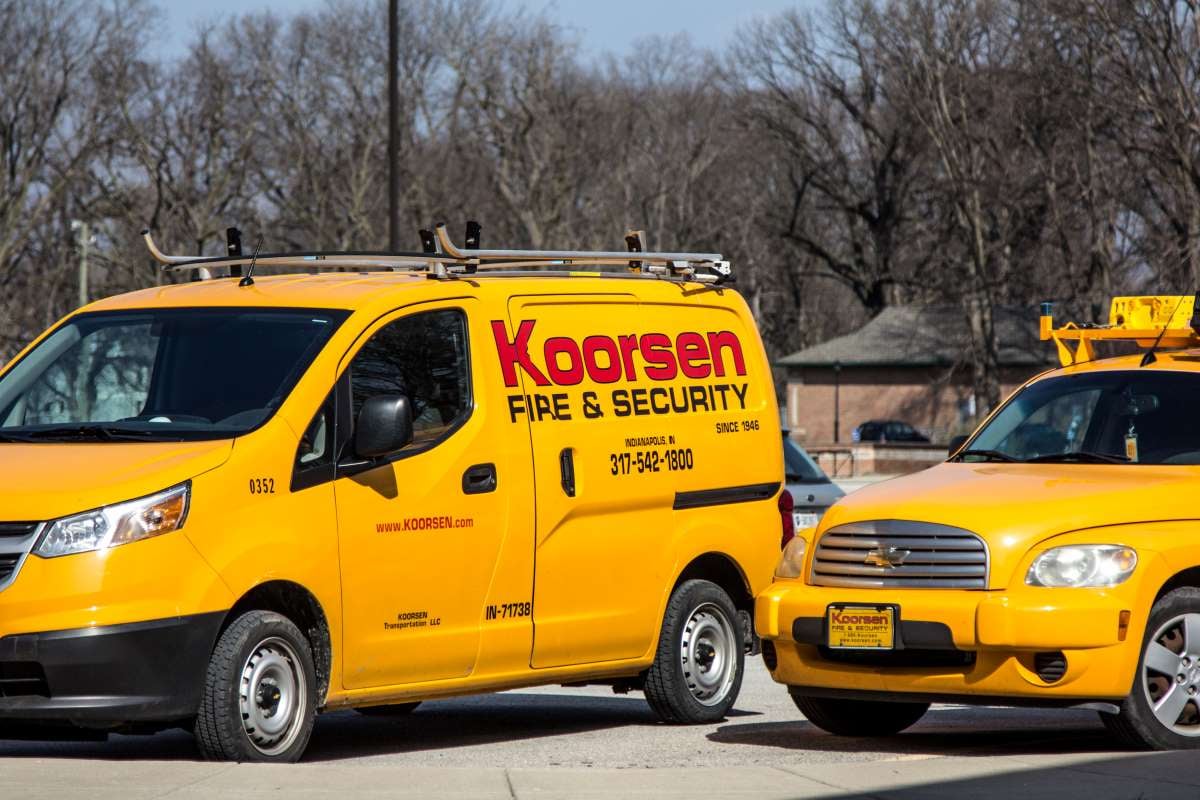 Are you looking for a fire sprinkler design and installation company for your business?
Before you do a quick Google search and select the first company that appears on the list, you want to make sure that you hire only the best fire sprinkler contractor around so that the job can be done right the first time and that the system can be relied upon to do its job – save lives and save property.
The following are the top four things to look for to help you find the best fire sprinkler company in your area:
Top 4 Things to Look for to Find the Best Fire Sprinkler Contractors
Qualified Expertise: while this may seem obvious, verifying that a fire sprinkler contractor is qualified is an important first step.

Check with your local AHJ (Authority Having Jurisdiction) and state requirements for contractors and technicians working on fire sprinkler systems. Contact some of them and ask questions like:

Are you licensed to work in this field in this area, and can I have your license number?

Do you have the necessary certifications required by the local government?

How long have you been in the business?

How much and what type of training do your technicians receive?

Are you bonded and insured?
Just because a company has the necessary license does not mean they have the experience you want going into your fire sprinkler design and installation.

Furthermore, even if the company is long-standing, if they do not have a quality method for training their technicians, you may still be out of luck. After all, your fire sprinkler system will only be as good as the technician(s) working on it. You will want to know that your techs are qualified, well-trained, and personally experienced.

You can also look to see if the company is NICET certified (National Institute for Certification in Engineering Technologies). NICET is a non-profit entity that provides nationally standardized certifications to fire protection contractors and employees. Many states will accept a NICET certification above their requirements, as NICET certifications are so thorough.

At Koorsen Fire & Security, you will find a company with over 75 years in the business that has a full training center, where technicians attend before working out in the field. With NICET certified engineers and technicians, Koorsen is registered and licensed in each geographical area they serve. Every technician is thoroughly trained and prepared to complete your fire sprinkler design, installation, maintenance, and inspection needs.


Full Service: there are a few good reasons that you want to stick with a fire sprinkler contractor who can provide you full service, from design to installation to ongoing maintenance.

Here are a few reasons why:


The more contractors involved in the design, installation, and inspections of your fire sprinkler system, the more chances you have of mistakes, miscommunication, and delays occurring.

It is easier to vet one company than to have to verify the quality of multiple companies to work and service just one system.

It costs less to work with one contractor rather than having to hire multiple contractors.

By choosing one contractor who can do much more than install the fire sprinklers, but can also help with the design and engineering on the front side, as well as the maintenance and inspection on the backside, you will save yourself a lot of headaches and have a much smoother experience.

At Koorsen, they provide a true full-service option, with their team of certified engineers and technicians and an arsenal of top-of-the-line, leading-edge equipment. They can provide everything you need to design, install, maintain, and keep up inspections on your fire sprinkler system. They can even perform the heavy work of digging and installing underground water supplies.

From beginning to end of your fire sprinkler system, Koorsen can walk you through it, as well as provide many additional fire protection and security services.


Local: Something you may not have considered but which is quite important – choose a local fire sprinkler contractor. Here are a few good reasons why:

Accessibility: a local company that has a team in your area will be able to provide much faster service and response times.

Knowledge: a local company will also be more informed about the unique local codes and requirements of your AHJ, whereas a non-local contractor may miss some of these nuances, leaving you to pay for the mistake in fines.
Reliability: with a local contractor, you know who you are working with, but when hiring a non-local company, you may actually be paying them to hire a third-party contractor to come out and do the work. It becomes more difficult to know who is on your job site and what their qualifications are.
Local doesn't mean small: you don't have to go with a small company to get local. Some long-standing, large companies, such as Koorsen, have many locations, each with their own fully-qualified teams and equipment.
By sticking with a local company, you know exactly who is working for you and have more peace of mind with fewer headaches.

Koorsen Fire & Security has a strong presence across the Midwest and the South, with over 20 locations covering five states (Indiana, Kentucky, Ohio, Alabama, and Tennessee). You can be sure that if you are in their range of service, their team is extremely knowledgeable on the codes and requirements in your area and is fully equipped to care for your fire sprinkler system.


Good References: finally, you want to make sure that the fire sprinkler installers you choose have excellent references and customer service.

With the amount of money going into your fire sprinkler system, and the lives and investment that the system needs to protect, it is worth the time it takes to talk with real customers and hear what they have to say about the company.

While reading reviews online may be helpful, be sure to ask the company for references or previous customers that you could contact and ask about their experience. Be prepared with some specific questions to ask their references, such as:

What type of work the contractor did for them

If they were able to complete the work within a reasonable timeline

If they were at or under budget (or over)

How they would rate customer service and responsiveness

If they would use that contractor again
Besides getting a hold of references, you can also use services like the Better Business Bureau to learn more about how they are rated by customers. If there are consistent complaints about poor workmanship or customer service, it will likely show up on sites such as the BBB, and you can know to steer clear.

Koorsen Fire & Security takes great pride in performing the highest quality work and services and in going above and beyond customer expectations. With over 75 years in the business and a big heart for developing community wherever they go, Koorsen has a strong track record with the local businesses they serve. You can visit their website to read through case studies from their customers and give them a call to experience their customer service for yourself.
Why You Need Koorsen to be Your Fire Sprinkler Contractor
There is so much at stake when you are designing, installing, and servicing your business's fire sprinkler system. You need a fire protection company that you can trust to do the job excellently and in a timely fashion.
At Koorsen, you can have peace of mind knowing that you have hired a team of the highest qualified engineers and technicians with the thorough knowledge and capabilities to provide full service for your fire sprinkler system and other fire protection needs. With their 24 locations, their team will be reachable and know how to keep you compliant with code and ready to provide you with excellent customer service every step of the way.
If you are ready to take the next step with your fire sprinkler design and installation, give Koorsen a call today.