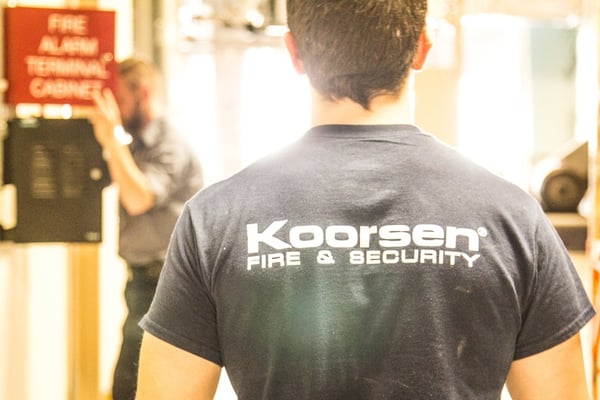 We're looking for dedicated, experienced people who are passionate about what they do—for professionals who want to grow and to expand their careers within a family-owned company that's been around since 1946.
In other words: We're hiring, and we think there are a lot of good reasons to consider a career with Koorsen.
At Koorsen Fire & Security, we place a lot of value on our associates, which we make clear by offering competitive compensation, a great benefits package, and extensive training in our own unique and extremely well-equipped training center.
Koorsen is one of few companies around these days where you can start as a technician and work your way up to an executive position. Many of our senior management staff members started with the company as technicians and worked their way up. Many of our branch, service and office managers also were promoted to their positions from within.
We are a family-owned business that has been passed through generations, and owner Randy Koorsen worked his way into the position.
What you find at Koorsen is a place where you can grow, reach your goals, and become part of the Koorsen family.
Talk to us and find out exactly what's possible for your career. Take a look at our open positions, and feel free to share with anyone you may think is looking for a great career in the fire and security industry. We are hiring throughout our organization and at almost every one of our branches throughout Indiana, Ohio, Kentucky, Nashville, and Huntsville.