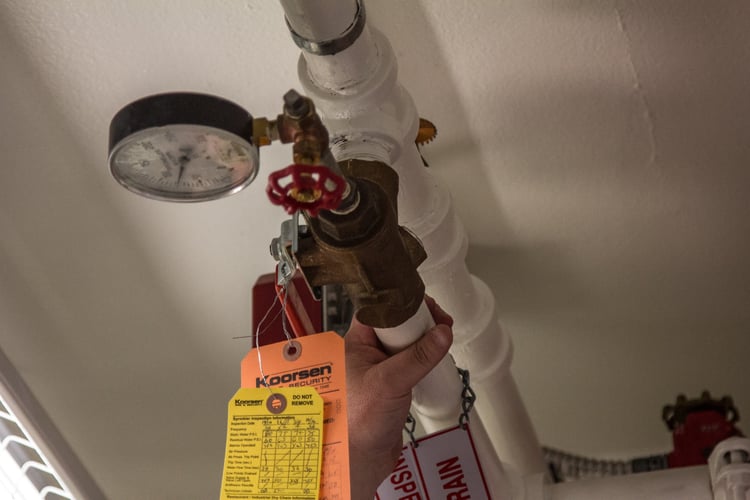 We're delighted to report that Koorsen Fire & Security now reaches all of Indiana, from its southern boundary to its northwest corner: We've acquired Northern Fire Equipment in Merrillville to round out our coverage of the state and create the opportunity to stretch further than ever before.
Founded 20 years ago in Munster, Indiana, Northern Fire Equipment was primarily a fire extinguisher and restaurant suppression service business. With customers throughout northwestern Indiana, the company made a move to the more central Merrillville location it now occupies.
Our existing business, burgeoning in the area previously served by our Kokomo, South Bend, and Goshen branches, is now in a position to expand, freeing those branches to focus further on their own local markets and bringing tremendous new potential in the Merrillville area.
Former Northern Fire Equipment Owner Don Jacobs has left the business and relocated to Florida. However, former General Manager Jerry Tromp remains in the branch as service/operations manager along with four other former Northern Fire employees. Those new employees will be joined in Merrillville with long-time Koorsen employees to help the business recognize its full potential in the market.
Koorsen experts are able to provide new services including but not limited to: fire alarm, fire suppression, commercial security, and monitoring.
"This acquisition represents a great opportunity for us to expand the service Northern Fire Equipment had with its existing customers and to keep growing right here in our home state—and beyond," said Koorsen Executive Vice President Jeff Wyatt. "We're glad to be able to cover this last corner of Indiana and to work with the experienced team that's now part of ours."
The acquisition of Northern Fire Equipment marks Koorsen Fire & Security's sixth acquisition of 2014.
###
Koorsen Fire & Security was founded in 1946 and is a third-generation, family owned business. Over the years, Koorsen has become one of the largest and most respected fire and security companies in the United States with more than 25 locations and over 800 associates. Koorsen Fire & Security is well-known for having the best training in the industry, and is insured and certified to design, install, program, service and repair virtually all fire and security products for any size business. Contact us to schedule your free on-site hazard analysis.