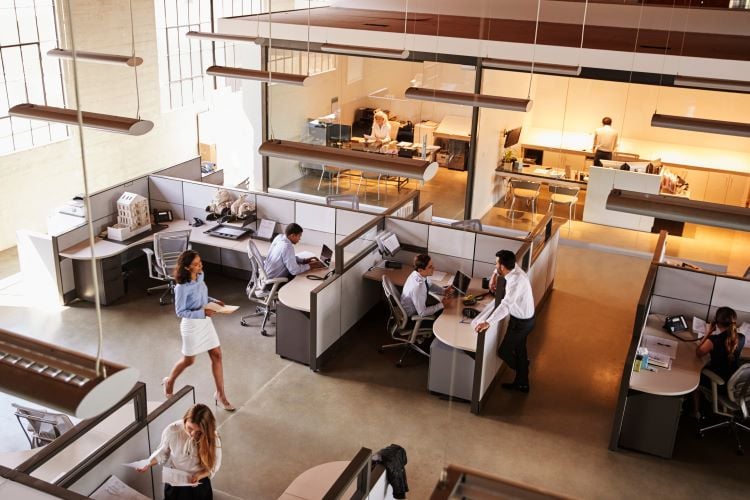 A fire sprinkler system isn't solely responsible for keeping your building safe; there's much more that goes into maintaining safety and security in a workplace.
Fires affect thousands of companies each year, resulting in injury, loss of customer trust, and building damage. This is why establishing a workplace fire prevention plan is the best bet against employee injury, costly damages, and potential fines to your business.
Creating a successful fire prevention plan requires complete and total cooperation from you and your staff. If you're a building owner or business owner and have concerns about your building's fire prevention plan, you're in the right place!
Learn about the best actions to take when creating a fire prevention plan.
Fire Prevention Tips
As a building owner, you want to help prevent as much fire damage as possible. Below are a few simple fire safety tips that ensure workplace safety.
Employee Training
Watch out for the kind of employee who brings an aloof attitude to fire safety meetings. Protecting employee morale from influences like this helps keep your building and staff safe. It's important to hold regular training and demonstrations about fire safety. This teaches employees to take the matter seriously.
Here are a few more ways you can keep your employees informed and safe:
Make sure everyone understands the fire safety protocols

Train employees on how to use the fire extinguisher

Always direct employees to designated smoking areas if they smoke

Train employees on proper storage of flammable materials

Inform employees of the importance of keeping exit paths clear

Make sure employees understand the fire alarm monitoring protocols
Keeping a readily available resource of your company's evacuation routes and fire codes is another way to keep your employees safe from danger.
Follow OSHA and NFPA Guidelines
Safety protocols, safety standards, and safety regulations weren't created to bore you; they're here to keep you safe. The Occupational Safety and Health Administration (OSHA) and the National Fire Protection Association (NFPA) provide a set of rules and guidelines to ensure workplace safety.
Make sure you meet all of their requirements before continuing your fire prevention plan journey.
Electrical Equipment Inspections
One of the leading causes of hazardous fires in the workplace is faulty electrical equipment. Loose wires, overloaded plugs, and bad connections can result in an uncontrollable fire.
Regular inspection of electrical equipment keeps everyone safe. Make sure not to overload outlets or extension cords. Don't use frayed or broken electrical cords. Employees should be informed about the importance of keeping equipment in good working condition.
Fire Extinguisher Training Program
With Koorsen's fire extinguisher training program, you can keep your employees safe and prepared with hands-on training.
Koorsen now boasts a new kind of training experience that's specifically tailored toward your workplace! It starts with classroom instruction, then gives your team real-world training experience. Some other exciting features include:
Inside training (55 minutes)

Pan talk (30 minutes)

Live fire (20 minutes)

Bullex bullseye simulator (30 minutes)

Class D fire training (75-90 minutes)
Business owners can rest easy when they're sure their employees are prepared and ready to act in the event of a real emergency.