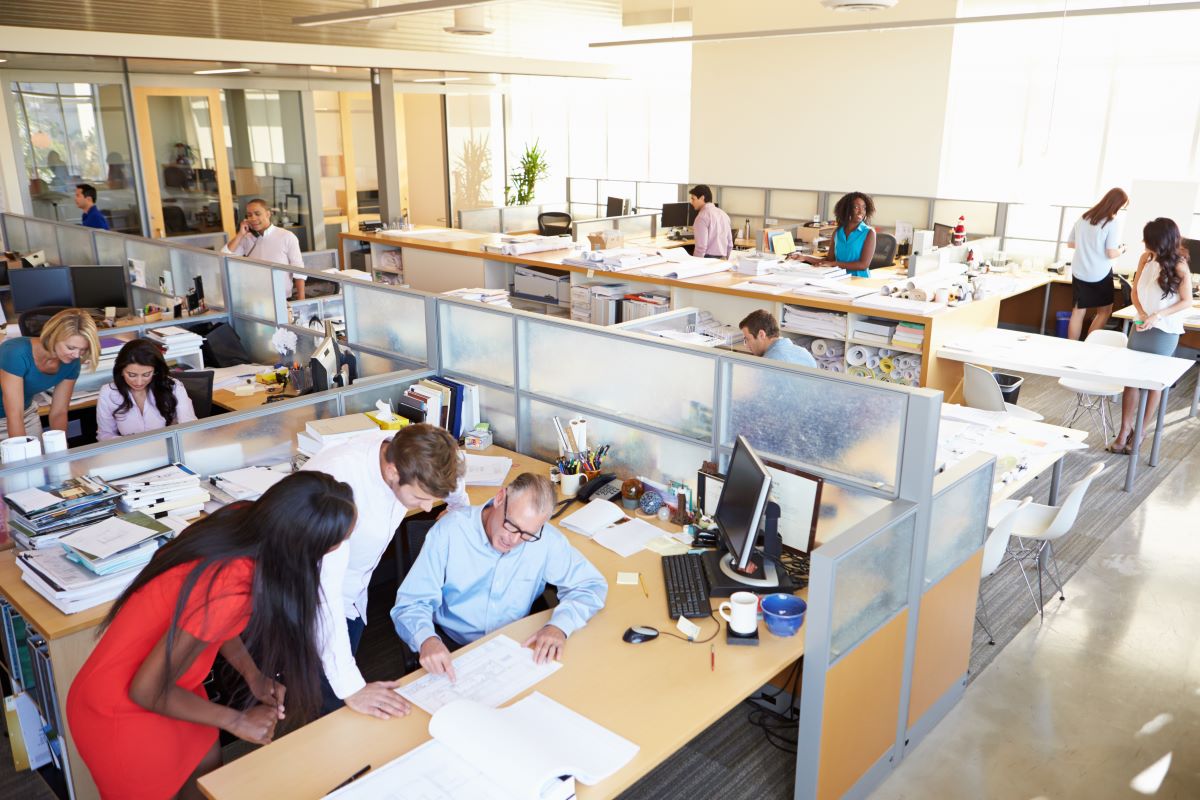 When it comes to protecting your nonresidential building against fire damage, technology can provide two useful solutions: active fire protection and passive fire protection (PFP).
Once you know more about passive protection and how it differs from active protection, you'll be able to use both of these methods to better protect your building.
What Is Passive Fire Protection?
The goal of passive fire protection is to stop the spread of a fire. This involves reducing the number of combustible materials in your building as much as possible. Replacing these materials with alternatives that won't allow a fire to spread will help you contain the fire.
While some PFP is typically used in the construction of commercial buildings, you can add more passive fire protection equipment for increased safety.
This practice is helpful in a few ways. Most importantly, it limits the spread of a fire to one area or room, allowing the building's occupants to escape safely.
How Do Passive and Active Fire Protection Differ?
While PFP materials stop the spread of a fire, active fire protection is more focused on putting it out. Technology that assists in detecting and extinguishing fires in a commercial building reduces damage and prevents the loss of life.
This type of fire protection includes alarm and detection systems that identify when a fire has started. A monitored system will ensure help arrives quickly when increased heat is detected. Additionally, fire extinguishers and sprinkler systems help to put out fires.
PFP equipment involves the use of fireproof building materials, fire retardant curtains, and other fire-resistant materials. Since the fire can't consume these materials, it won't spread to other areas. These materials protect both the building and the assets it contains.
PFP materials are also used to prevent fires from advancing into areas that house volatile agents, such as flammable or explosive chemicals.
What Are Some Examples of PFP?
A common PFP building feature is the use of fire-rated walls and doors. These materials prevent the spread of fire and act as barriers in situations in which one side of the building collapses. When that happens, the barrier will protect the other parts of the building from destruction.
Fire-resistant glass serves a similar purpose, except that it's designed to prevent windows and other glass surfaces from bursting or exploding. Wire mesh lines the glass in these types of surfaces. If extreme heat causes the glass to break, the wire mesh will hold it in place.
Fireproofing spray protects materials that might otherwise promote the spread of fire. The spray is often applied to cables and wiring to ensure certain services remain functional during emergencies.
More examples of PFP include fire retardant curtains, enclosures, and partitions. PFP flooring is also available for top-to-bottom protection.
Combine Fire Protection Technology With Good Safety Practices
Choosing the right materials to stop the spread of fire is just the first step in protecting your business. You'll also want to ensure your staff knows about fire safety. Regular training and fire safety exercises will help everyone react calmly and properly in the event of a workplace fire.
To learn more about regular training and fire safety exercises, visit our Fire Training or Contact Us page to contact a Koorsen professional today!