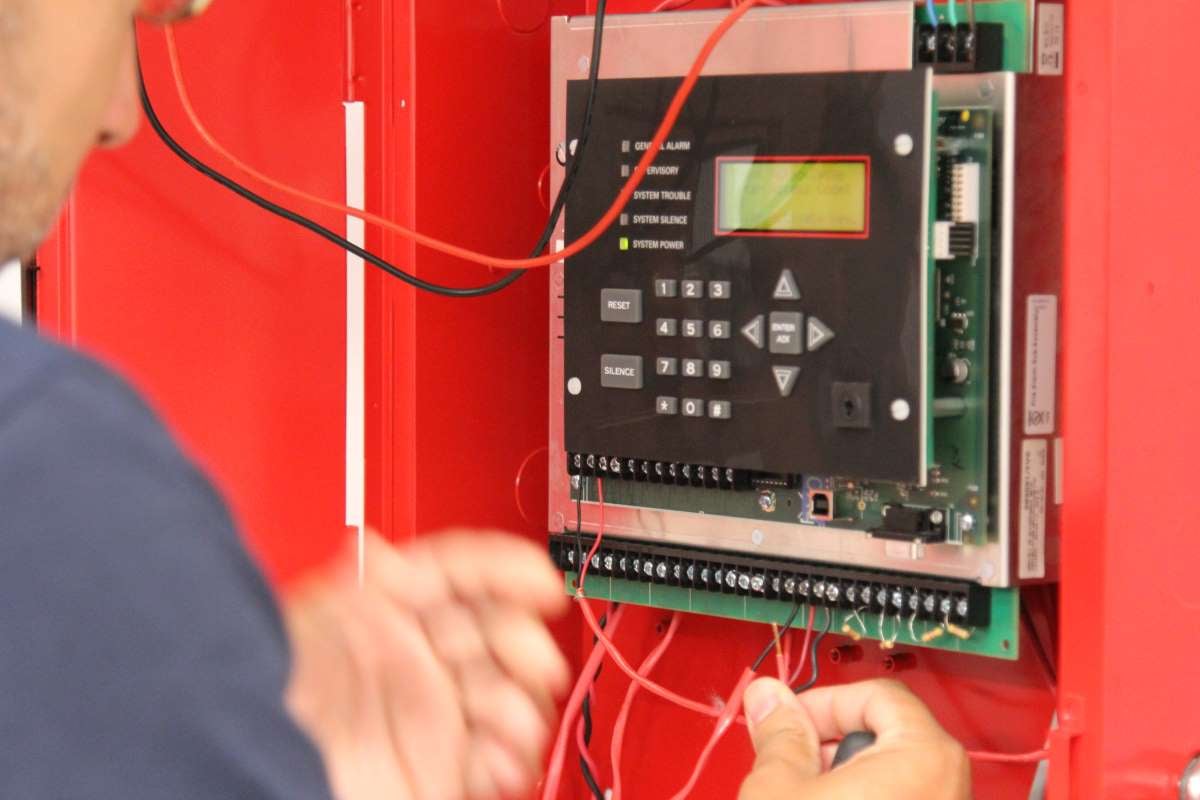 As a business owner, one of your biggest concerns is to ensure your property is safe for your customers and employees. This involves incorporating an effective fire protection system that will help minimize potential damages and human safety threats as much as possible.
To meet those needs, it's important to continuously evaluate your system and determine the best time to replace it. Several factors may signal that it's time for an upgrade.
You Have an Outdated Existing Fire Alarm System
If your current fire protection system is over ten years old, you should consider getting a newer one. There are advances in fire protection technology that you're probably missing, and your existing unit might also be less effective than it was when it was first installed.
As technology changes, older systems become obsolete. The price for parts for obsolete systems can also skyrocket and be difficult to source. Some older technology may no longer even be supported in a system of this age, and the manufacturers also stop offering support for these older systems too.
Your System Needs More Maintenance
Another sign that you need a new fire alarm system is the need for frequent repairs to keep it functioning. Some older systems become too sensitive, causing frequent false alarms, while others may become too insensitive.
If you have to keep recalibrating your system to ensure it will function properly, it's time to upgrade to a newer option.
You Want New Features
Even when your fire protection system seems to be functioning properly, it might be worthwhile to replace it. You might hear about new technology that would be beneficial for your business. In that case, getting a new system will be a worthwhile investment.
This is something to consider as new smart technology becomes available. Smart devices can help you manage many different aspects of your business and can be especially beneficial in protecting against fire hazards.
New tech innovations, such as heat sensors, can help activate sprinklers, alarms, and other aspects of your system sooner.
You're Expanding Your Business
Your current fire protection system might serve your business well enough, but that will change if you intend to alter your business.
Building a new addition or expanding your business in other ways will change the effectiveness of your current alarm system. Relying on an older unit to provide expanded protection can be a costly mistake.
You shouldn't just add a new fire alarm system to the extra space. You'll want one system that monitors and protects your entire business. That connectivity will help you respond to a fire more efficiently, no matter where the fire starts.
Your Insurance Coverage Changes
Your insurance company may stop covering your business if you keep an outdated system in operation. They won't accept the risk that an ineffective system represents. If your insurance company notifies you that they no longer cover your type of fire protection system, you will need to replace it.
You should also talk to your insurance provider about fire protection discounts. You may qualify for lower premiums if you buy a new system that offers specific fire protection features.
Choose the Best New System to Protect Your Business
There are a variety of fire alarm systems on the market today. When it is time to replace your outdated system, it can help to communicate with fire alarm system experts at Koorsen Fire & Security. Our salespeople and technicians are familiar with all the systems on the market. They can help you choose the system best suited to meet your business's specific fire protection needs.