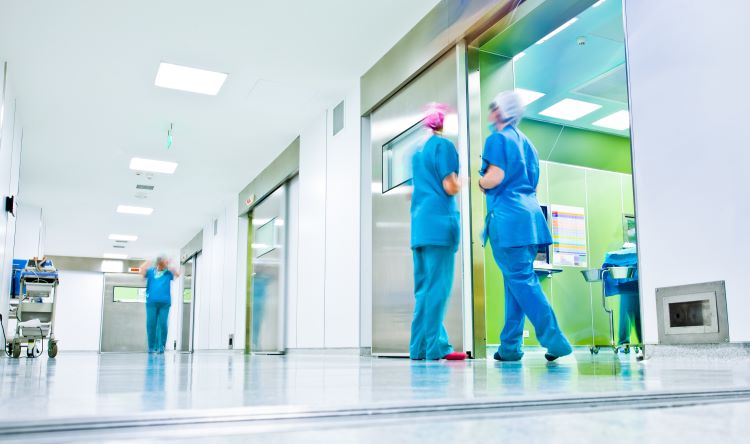 The work of a nurse call system seems so simple. What it basically does is allow patients to call nurses to their side. So, you might assume that installing a machine with such a simple function would be easy and won't require much fuss. You would be wrong.
The Joint Commission mandates nurse call systems for facilities seeking accreditation, and several codes also require it. Hospitals need to install these systems to meet city, state, and federal laws.
However, nurse call systems today require more attention to details in their planning, design, and implementation. If you plan to install one in your facility, you should know the rules regarding their installations and other code requirements like UL 1069 and NFPA 99.
We have highlighted some of the important requirements for nurse call systems. You might have to look into your state and city regulations to know all of the requirements set by your state and city. You can contact your Authority Having Jurisdiction (AHJ) or call our Koorsen nurse call experts at 812-758-4355 for code requirements.
Requirements for Nurse Call Systems
The requirements put in place for the use of nurse call systems can be broadly categorized into two. Every facility using these systems has to ensure they comply with both.
Clinical procedures and protocol regulations for code events

Regulations covering architecture, operation characteristics, and implementation.
The second category of regulations includes UL 1069, NFPA 99, NFPA 70, or whichever code of regulations your state or city adopts. The Occupational Safety and Health Administration mandates the certification or approval of all nurse call systems by a nationally recognized testing laboratory such as the UL.
ANSI/UL 1069 code requirements cover the construction, reliability, performance, and safety of the nurse call systems components. NFPA 99 identifies the building categories that need to meet these code requirements.
Category 1: These facilities require ANSI/UL 1069 approved nurse call systems as the absence of one could result in a major injury or the death of caregivers and patients.

Category 2: These facilities require ANSI/UL 1069 approved nurse call systems as the absence of one could result in a minor injury of caregivers and patients.

Category 3: These facilities do not require ANSI/UL 1069 approved nurse call systems as the absence of one might not cause injury though it might lead to some discomfort for patients.

Category 4: These facilities do not require ANSI/UL 1069 approved nurse call systems as the absence of one does not affect patient care.
If your healthcare facility falls into categories one and two, you would need to know more about UL 1069 and NFPA 99 code requirements. Below, we have highlighted a few things you need to know about call initiation, call notification, and response time.
Call Initiation
Only trained staff should initiate code calls.

The national, state, and city building laws will dictate the minimum requirements for the nurse call systems.

You can always add alternate call station locations if you want.
Call Notification
All code calls must be audible and visible at the primary nurse call station.

The nurse call systems must have redundant notification forms.

Approved staff can carry mobile nurse call systems or pocket pagers to which code calls go.

A paging system can be used to announce code calls.

You can send code calls to additional nurse control stations.
Response Time
Facilities are required to determine their expected response time.

Worst case aggregate teams and team locations at all times must play a part in installation and layout.

Ancillary mobile nurse call system devices can be used in addition to the primary system to improve response time.
If you want to get accreditation from the Joint Commission, you have to ensure that your facility fulfills all the requirements of the codes. We have explained some of the requirements of the NFPA 99 and UL 1069.
Questions on Nurse Call Systems? Contact Koorsen Today
To learn more about nurse call systems, contact our healthcare industry experts at Koorsen Fire & Security. We have over 75 years of experience protecting and securing healthcare facilities of all types and all sizes.