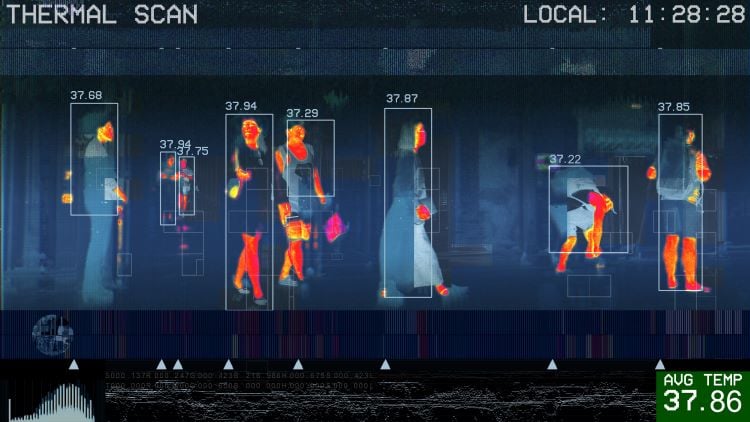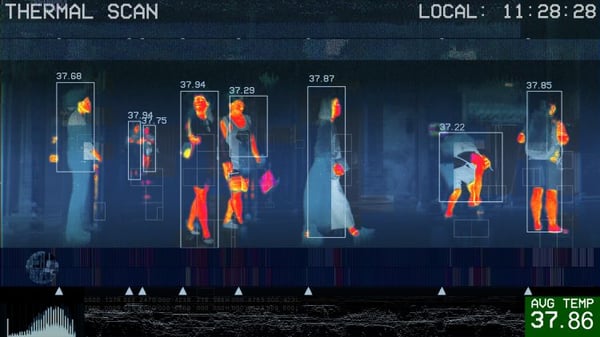 As business owners all work to navigate the "new normal," you can start to see specific trends emerge. They're adopted by savvy and responsible professionals looking to stay ahead of the curve. Through both necessity and brilliant technological advances, we've managed to turn a challenging situation into a reminder of the tenacity of the human spirit.
With all of the changes the business world has experienced over the past two years, it's not easy to decipher what's still working. However, as the situation evolves, a few trends of note that surfaced due to the COVID-19 pandemic are here to stay. We're here to share the security trends that caught our eye as you maneuver through a confusing post-Covid work environment.
Thermal Cameras
Aside from increased remote work, heat-sensing cameras are the first that come to mind when thinking about a post-COVID workplace. Temperature screenings are incredibly efficient at detecting sick employees and visitors. It's a simple-yet-reliable way to determine who should stay home and who can work safely in the office.
Thermal cameras are being put to use for this very purpose in a variety of workplaces. Ultimately, they give you and your employees an extra layer of security and help keep everyone healthy.
Virtual Appointments
Virtual appointments are a fantastic way for both parties to stay safe while still meeting and exchanging ideas and information. Because of their convenience, they're poised to last in a post-Covid world. Virtual appointments can even enable security professionals to consult with their customers from afar, allowing for a creative way to give customers more control and comfort.
Touchless Technology
The COVID-19 pandemic has highlighted how much equipment is shared in the workplace. Fortunately, technology has come a long way in a short time to help business owners mitigate the spread of germs. Touchless doors and devices have become part of our reality, and they'll continue to be a part of our future.
With touchless controls and biometric readers, companies are finding new ways to design security devices to allow for total control of the business security and comfort for the customers.
Touchless technology has always been considered convenient. But now, it's a responsible choice that, in some cases, is necessary for the welfare of everyone at your company.
Increased Safety Measures
Safety is always of utmost importance, but it's essential not to take security for granted in an increasingly uncertain world. Protecting your business with social distancing, temperature screenings, contact tracing, and other preventative measures will keep the wheels of your business in motion. And the option of hybrid work schedules can allow for additional flexibility while ensuring everyone remains in good health.
Innovation in an Unprecedented Time
Adaptation is vital as we figure out how to live in an ever-changing environment. The COVID-19 pandemic will always remind us of the importance of feeling safe and secure. At the same time, it has reintroduced us to the incredible ingenuity of modern technology. And throughout it all, it has taught us that the way forward is through creativity, communication, and understanding.
To learn more about these security trends and how they can work for your business, contact Koorsen Fire & Security today. Our security experts can meet with you to determine the best security solution for your unique business needs.