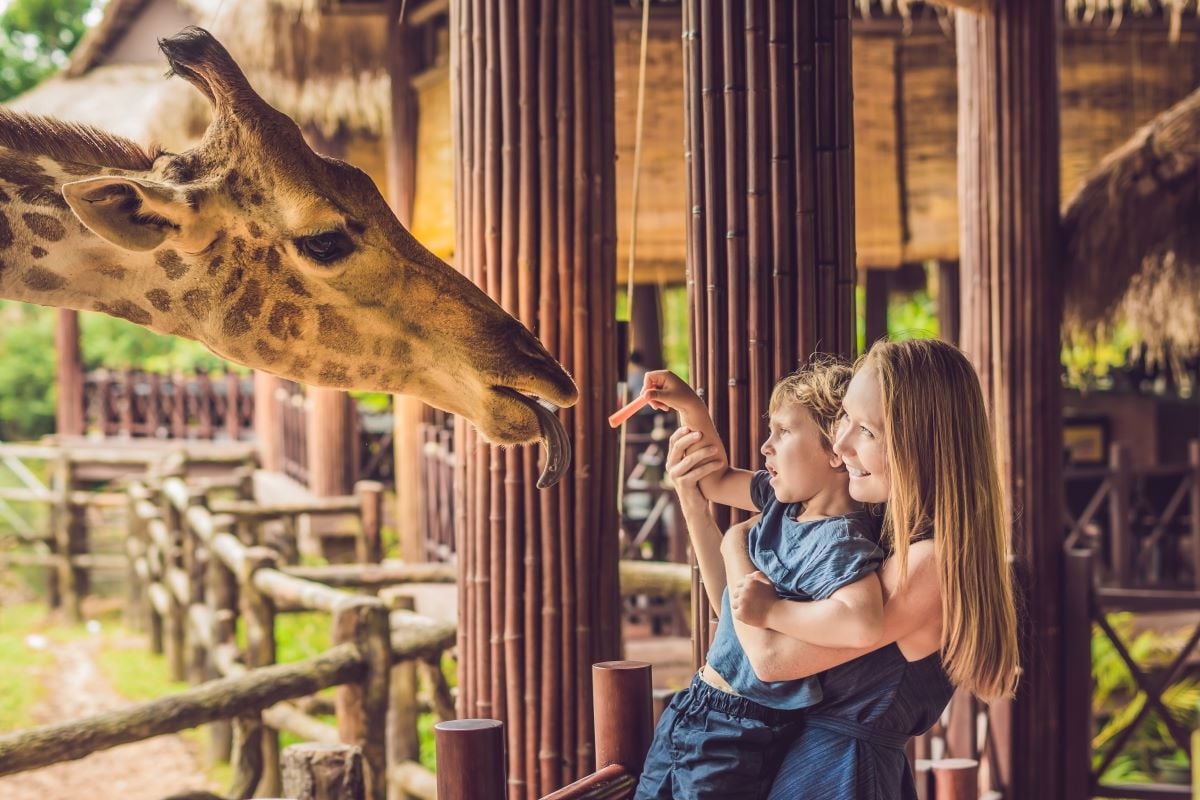 Koorsen Q&A with Risk & Safety Compliance Manager of a World-Renowned Zoo
We recently had the privilege to sit down with one of our clients to discover what it's like being the Risk & Safety Compliance Manager for a business that not only deals with a lot of humans but animals too. At this world-famous zoo, ensuring the safety and security of over 8,000 daily visitors around 10,000 animals on over 588 acres of land can be a challenge. Luckily, they partnered with one of the best in the life safety industry, Koorsen Fire & Security.
Q: What is the job role of a Risk & Safety Compliance Manager at a Zoo?
A: My main responsibilities focus on knowing and enforcing compliance of OSHA regulatory requirements, managing the fire safety systems, and ensuring the safety of our guests and employees. On an average day, we have about 8-10,000 visitors come through our gates. While things are obviously a bit different for a zoo compared to other tourist attractions, the bottom line is safety and regulatory compliance is regulatory compliance.
Q: What keeps you up at night?
A: Employee safety is first and foremost my top priority. Making sure employees go home the same way they came to work is what motivates me to do the best job I can. When I leave for the day, I ask myself, "Did I do everything that I can do to make sure every employee is safe?"
Also at night, we have over 10,000 animals that obviously never leave along with night staff. All of their safety is always on my mind, but I can sleep knowing that they are protected by Koorsen Fire and Security.
Q: What service does Koorsen provide for the zoo?
A: Koorsen installs, maintains, services, and inspects our 36 fire panels, 4 security systems, our fire sprinkler systems, smoke detectors, duct smoke detectors, and more. Koorsen handles anything and everything to do with fire and safety for the zoo's 588 acres, its 100 buildings, its water park, and its amusement park.
I came in with a basic knowledge of fire sprinkler systems and Koorsen took the time to teach me how it all works. They're always willing to go that extra mile to make sure my staff and I are satisfied with the work they do for us.
Q: Have you worked with other fire and security providers?
A: In previous jobs, I've worked with some of the bigger fire and security companies out there. It was always really difficult to build a personal relationship with many of them which I think is key to a successful business partnership. I realize Koorsen is a big company, but they act like a small family-owned business. They'll stop what they're doing and bend over backward to help us out with any immediate needs. Truthfully, this is the first company that I've worked with that has given me everything I need from a customer service perspective.
Q: What advice would you give to someone in your position?
A: Do your homework before choosing a fire and security partner. Make sure that they understand what their responsibilities are going to be and what you expect them to do. You want to be confident that they can fulfill their responsibilities and meet your fire and security needs on schedule. You want to be able to leave work without any worry about the safety of your employees, your guests, and the animals. That is what Koorsen delivers to me, my supervisors, and the zoo.
Q: Why would you recommend Koorsen?
They take care of what they say they'll take care of. If I have a problem, they'll take care of it. I don't have to wonder if they're going to show up on time. I don't have to worry about them overcharging me or adding on unnecessary services. They always take care of business for me. I trust Koorsen.
Whether you manage a world-famous zoo or a local roadside attraction, Koorsen can help you with your fire and security needs. To learn more about Koorsen, contact a Koorsen Fire & Security associate today.