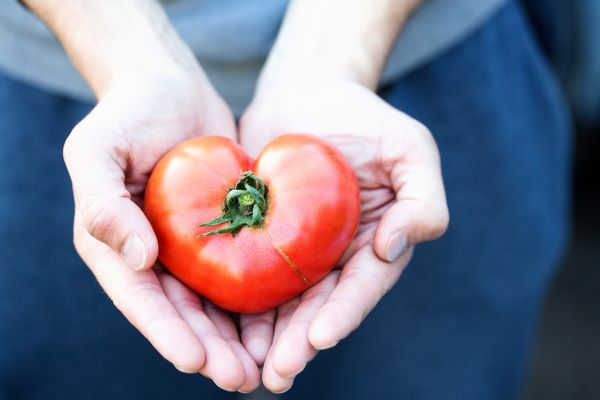 Indiana Food Bank's Fight Against Hunger During COVID-19
Gleaners Food Bank, Indiana's largest food bank and hunger-relief organization, has set a challenge to the state's businesses and corporations with their #FilltheBanks Hunger Relief Campaign, and the Koorsen Family has been proud to step up to the plate.
Due to the job loss associated with COVID-19 and stay-at-home measures, Gleaners has experienced a significant increase in demand for its food provisions across the state. The number of families served at their Community Cupboard's drive-through more than doubled in a two-week period, and their mobile pantries that serve the rural community has seen three times their usual numbers.
To meet these increasing demands during this unprecedented crisis that has impacted us all, Gleaners Food Bank created the #FilltheBanks Hunger Relief Campaign to provide eight weeks' worth of emergency food boxes to the families belonging to the Indianapolis Public School system.
#FilltheBanks Challenge to Local Businesses
#FilltheBanks specifically recognizes the powerful role that can be played by Indiana's corporations, and it challenges them to meet the state's urgent need through philanthropic measures.
They have boldly set the goal of raising $1.6 million to provide emergency food boxes, which will bring relief to the children and families who previously relied on the free and reduced-cost school meals. The food boxes are filled with shelf-stable foods and staples for making meals.
While large corporations and entities such as the Elanco Foundation, Heritage Group, IU Health Foundation, and others stepped it up to quickly get the campaign to over $800,000 raised, there is still a distance to go to meet the initial $1.6 million challenge.

And many anticipate the demands and challenges will only increase from there.
Why Food Banks Need Help Now More Than Ever
The longer this crisis continues, the more people find themselves out of work or out of business, increasing the regular clientele of the food banks at a high rate.
Additionally, as the public has increasingly bought from grocery stores, due to restaurants and other common food sources being closed or inoperable, the supply has run low and shelves emptied. As a result, even the food banks, which typically acquire food directly from manufacturers at a reduced cost, are having to search harder and pay higher prices to obtain the food they need.
So, while the demand for food from food banks has increased, so has the cost to supply them.
Thus, while the monetary goal for Glearners' #FilltheBanks is high, the campaign leaders anticipate that more will still be needed before this crisis is over. John Elliot, President/CEO of Gleaners, believes an additional $500,000 a week will be needed to meet the needs of the families relying on their help.
Our Turn to Serve the Community
The team at Gleaners Food Bank has served Hoosiers faithfully for the past 40 years. Every member of their staff has stepped up to this unprecedented challenge posed by the COVID-19 crisis, restructuring their distribution system, running daily meetings, and being flexible to work in unfamiliar roles, all to help keep Hoosiers fed.
Now, it's our turn – the businesses that have been made and supported by the people of Indiana – to step up and help support them during this time.
The Koorsen Family has proudly contributed $10,000 from the Koorsen Family Charitable Fund to Gleaners' #FilltheBanks Hunger Relief Campaign. At Koorsen, it has always been our top priority to give back to our community and customers, the ones who have helped us succeed. Over the 70-plus years of owning and operating businesses in the Indianapolis region, the Koorsen Family has been proud to provide services, equipment, and monetary funds to non-profits and ministries serving our community.
Now, more than ever, it is vital we do our part. No one has been left untouched by the stresses and harm caused by COVID-19. Those who can, especially the businesses and corporations fortunate enough to not be heavily, negatively impacted, have a responsibility to help where they can.
Join Us
In a historical crisis like the one we are all facing, we must come together to do our part. If we each do what we can to take care of one another, then we all will get through this crisis together and come back stronger than ever.
Gleaners Food Bank has given local businesses a unique opportunity to play a monumental role in helping Hoosiers and our wonderful city of Indianapolis survive and thrive during these hard times through their #FilltheBanks Hunger Relief Campaign.
Join us in the fight against hunger as we help Gleaners Food Bank ensure no Indianapolis family goes hungry during the Covid-19 crisis. Donate right now to help make a difference.