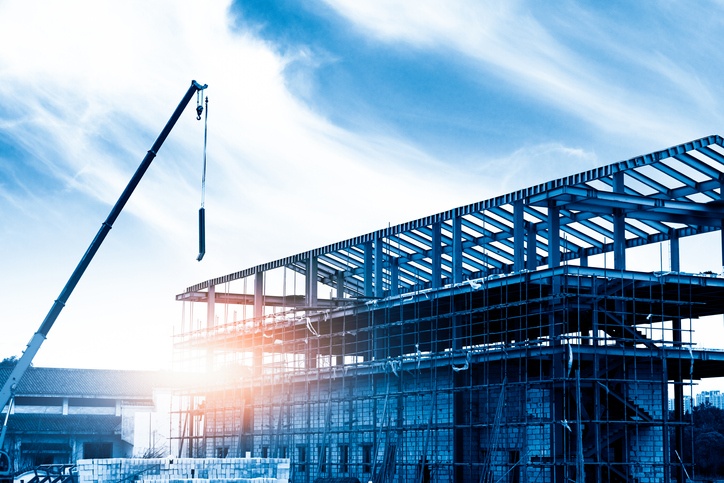 Know Your Fire Rating Before You Begin Construction
When planning the construction of a new business, fire safety can't be an afterthought. It also has to entail more than just designing fire exits and emergency procedures. Fire prevention strategies must be an inherent part of construction plans from the beginning of a project, and the choices of construction materials play a central role in helping meet fire safety goals. Getting acquainted with the fire ratings of the materials you're planning to use will be the basis of making the best construction choices for your office, restaurant, plant, or warehouse.
Fire Ratings 101
Whether lumber or steel, each construction material is assigned a fire rating, which indicates how long it can endure a fire outbreak. Fire ratings are determined by testing the materials' point of combustion. Codes from both the National Fire Protection Association and individual states provide information on the fire ratings of different materials. Knowing exact numbers will depend on the quality of the material used, along with a variety of other factors, such as whether a brick is hollow or solid.
If an office contains a meeting room made of drywall with a strong fire rating, this would reflect the office's passive fire protection system, meaning the actual construction materials would keep a fire from spreading without the use of any emergency equipment. A fire sprinkler system or fire extinguishers would entail an active fire protection system. Having a strong understanding of fire ratings will help create a dependable passive protection system. It can also provide a clear idea of the amount of time employees would have to evacuate the premises in case of fire, and fire drill preparation can be based on this timeframe. Business owners should also bear in mind that plans for both passive and active fire protection should be in place before construction begins to ensure fire safety requirements are met.
Common Construction Materials
Depending on one's business requirements, including space needs and daily operations, knowing the reliability of the most common building materials can help in making fire safety decisions.
Concrete: As fire-resistant materials go, concrete is a safe bet, but its ingredients determine how well it will hold up under extreme temperatures. The cement and the aggregates that make up a piece of concrete will determine its strength, with synthetic aggregates being the most fire-resistant. Concrete is often used to protect steel structures, which don't function as well during extreme temperatures.
Steel: The advantage steel offers is that, as one of the most durable metals, it's non-combustible. Its disadvantage is that it collapses under extreme heat, so coating steel with fireproofing materials (such as paint or chemicals) is recommended to increase its endurance. A layer of brick or drywall can also help ward off the effects of heat on steel.
Drywall (gypsum board): As common in offices as it is in people's homes, drywall is practical, sturdy, and fire-resistant. A specific kind of drywall, known as Type X, is the most effective choice against fire since its endurance against fire is roughly double that of standard drywall. Since it doesn't transfer heat due to the gypsum packed within it, it can help prevent the spread of fire for up to an hour.
Brick: Clay-based or shale, hollow or filled, bricks are produced in a variety of different ways. Knowing which is best depends on your construction project and expectations. Flames don't spread easily across a brick surface, so it's another dependable ally in fire containment and can work well in conjunction with other materials.
Wood: It doesn't take a scientist to know that wood is highly flammable and conveys heat easily. Treating any wooden infrastructure with fire-resistance chemicals can help, but any wood-based materials such as plywood or timber will have a very high fire rating (meaning the material is highly flammable) and will require a reliable active fire prevention system to counter this high flammability.
Glass: When considering different construction materials, window glass may not be the first thing that comes to mind, but it's a crucial factor in office construction. Glass with a strong fire resistance can prevent windows from breaking and increase safety overall during an emergency.
Planning Fire Safety Solutions
Whatever construction choices make the most sense for your business, collaborating with a professional who is familiar with fire-resistant ratings will be a huge asset to your construction project. The specialists at Koorsen can work in partnership with your business to devise customized fire prevention plans and safe construction strategies that will ensure safety for your employees and property.
To learn more about Koorsen's fire and security services, contact a Koorsen associate today.