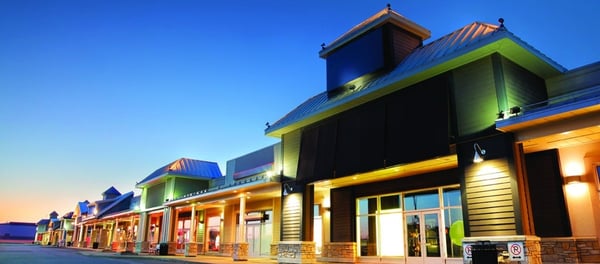 Protect your retail business from the dangers of fire, burglary, or other disasters by installing a surveillance system and train employees on how to respond in the event of an emergency, keeping your business compliant with NFPA regulations and guidelines.
Consider these questions as you're designing your employee-training course:
Are Employees Aware of the Emergency Action Plan?
Employers have the opportunity to train employees about fire hazards in the workplace and how to respond to a fire emergency when they are onboarding new employees. Once you have an emergency action plan in place, educate your employees. Post clear diagrams of the building with emergency exits marked. Provide clear exit routes and a place where employees should be directed to meet outside in the case of an emergency.
Do Employees Know How to Operate Your Fire Extinguisher?
OSHA requires that employers who opt to provide portable fire extinguishers for use by employees also provide training for those employees. Fire protection equipment only works as well as those who know how to use it, so it is good practice to make sure all employees have at least a basic understanding of how to use extinguishers.
In the retail environment, there can be many employees that rotate shifts, often working with various combinations of team members. Because of this, it can be beneficial for retail business owners to include fire extinguisher training for all employees. Koorsen offers professional fire training to help businesses of all sizes meet OSHA's requirements.
How Can Employees Identify Shoplifters?
In your employee onboarding course, train employees to identify potential shoplifters. In the retail setting, there are constant threats of theft and shoplifting, and your employees can be a very simple line of defense against thieves if they are properly trained on identifying signs of shoplifting.
How Does the Store Layout and Design Enable Potential Fire or Security Risks?
Train employees on store design that optimizes safety. Maintain a clean and organized store. Keep shelves and displays low, and install adequate lights to maintain visibility throughout the store. Restrict the use of fitting rooms. Encourage employees to walk around the store and down various aisles to keep constant visibility of the store and any shoppers.
Knowing every regulation and requirement for your retail store can be a challenge. Koorsen's customized fire and security solutions can keep your business compliant with local and national regulations by providing service and inspection of all life safety equipment. NICET-certified, factory-trained engineers and technicians ensure your facility is secure and you have access to professional, quick attention 24/7. Services include:
Fire Extinguishers
Emergency and Exit Lighting
Fire Alarm Systems
Fire Sprinkler Systems
Fire Suppression Systems
Video Surveillance
Security Systems
Access Control
Monitoring
Provide immediate protection to your retail business; contact a Koorsen expert to get started on your customized fire and security system to protect your business and employees and maintain business continuity in the event of an emergency.