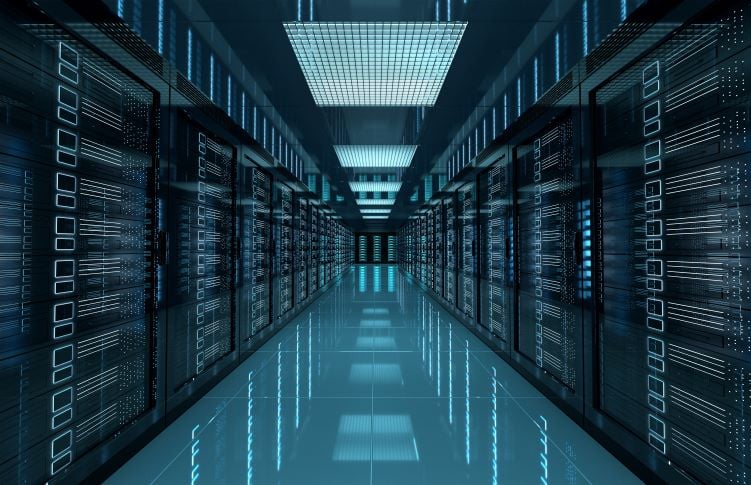 The computer server rooms are the heart of many businesses. The data on these servers is what keeps these businesses running smoothly. Also, the equipment in the server rooms is expensive. Therefore, protecting this room should be one of your major priorities. However, sometimes, one of these machines could misbehave. There could be one or two systems overheating or maybe a spark or two, leading to fires.
Fires in server rooms usually cause extensive damage financially and in terms of operations. According to Data Center Journal, about 6% of infrastructure failures that happen in data centers are fire-related. Similarly, according to Emerson Network Power, the average a data center loses every minute due to a fire is about $7,300. And when it is a catastrophic event, the losses could total up to $600,000 or more in losses.
Considering how sensitive this room is, you cannot approach fires in your server room like you would with any other fires. That is why it is essential to take extra steps to protect your server rooms from fires beyond the standard fire sprinkler system and extinguisher. The need to approach life safety systems in these types of high-value assets could and should be different from the rest of the building. You need a strategy to suppress the fires without destroying the equipment you have in the room. This article will show you some ways you can protect your computer server room from a fire.
Understand Your Fire Insurance Policy
First, you should have the equipment in your server room adequately insured. More importantly, you need to understand the terms of the policy. In many cases, insurance companies usually set their requirements above the minimum local requirements. If you do not meet the criteria and have a fire incident, the insurance company may not pay your claims for the destroyed equipment. Therefore, ensure that you not only have insurance but that you understand the terms.
Comply with Fire Codes
The National Fire Protection Association and local authorities have some codes that your business must follow to reduce the risks of fire and to provide the safest environment. The regulations give you an idea of the minimum fire protection you must meet to protect your business from fires adequately. Also, complying with these codes will help you reduce risks and any potential issues with the local, state, or federal regulations. One of the many fire codes you must consider within your server room is NFPA 75. NFPA 75 contains a set of standards to ensure you adequately protect your information technology equipment from fire destruction and other related issues like smoke, heat, etc. Another set of codes to consider is the NFPA 76 code. NFPA 76 addresses the standard fire protection for telecommunication facilities. These codes are not a requirement unless the local or state regulators have adopted them. You AHJ (Authority Having Jurisdiction) will be able to advise you on what codes and regulations you comply with.
Consider Using a Clean Agent Suppression System
You need a fire protection system in your computer server room. At the same time, you must ensure that the system will not destroy your equipment. This is important because you might incur even more financial damages if you use the wrong fire protection system. You the end-user must be able to weigh the pros and cons of any type of fire protection system that has been chosen. This also will include downtime, equipment damage, clean-up, loss of any additional revenues, and the potential global impact that a fire event could cause, in some cases, a dollar amount just from the negative impact cannot be known or calculated.
Sprinkler systems are the cheapest fire protection methods; however, fire sprinkler systems could cause water damage to your expensive servers. As an alternative, many data centers use clean agent suppression systems to protect their electronic equipment from fires. A clean agent system might be a better alternative than a fire sprinkler system; this is due to that clean agent systems will be activated in the incipient stage; before any real or the potential of damage can occur. Fire sprinkler systems to activate, take in some cases, substantial heat before that fire sprinkler has been fused to activate; by then damage to equipment just from the combustion process can occur and the acidic by-products within the smoke at times can be more damaging. Also, the clean agent will leave no residue, therefore no clean-up.
Have Questions About Clean Agent Suppression System?
Contact the fire suppression experts at Koorsen Fire & Security for all of your clean agent suppression system needs. We have been designing, installing, inspecting, and maintaining clean agent suppression systems for over 75 years. From small server rooms to large data centers, businesses throughout Indiana, Ohio, Kentucky, Tennessee, and Alabama have trusted Koorsen Fire & Security to protect and secure their electronic equipment and data. Contact your local Koorsen branch today to learn more about how we can help protect your server room.