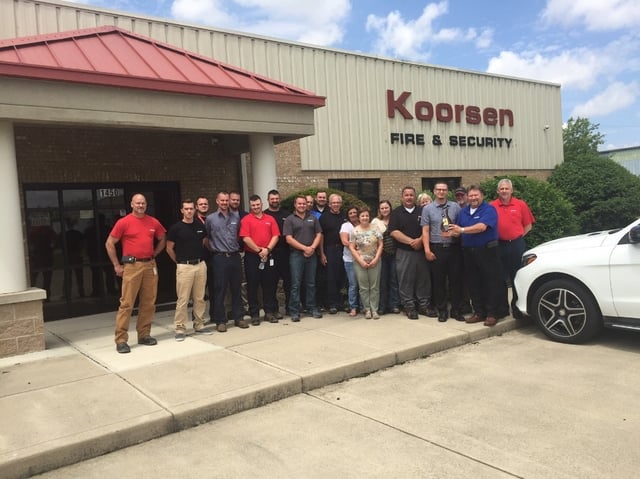 This month in our Get to Know a Koorsen Branch series, we are very pleased to introduce one of our mid-sized branches: Richmond, Indiana!
Richmond Specs
Though a smaller branch than some, the Richmond team still packs a punch.
With decades of faithful service to their surrounding area, and with the highest level of trained and certified technicians, the Richmond location is capable of offering all of the same fire protection and security services as our largest branches and is just as committed to the Koorsen mission to "do whatever it takes, every customer, every time."
The Richmond branch has a wide array, both in services and service-areas, as can be seen by the details below:
Manager:
Mr. Rick Blunk
Number of Employees:
24
Available Services:
Sales, installation, inspection, and services of:
fire extinguishers

emergency / exit lighting

fire alarm systems
fire suppression
fire sprinkler systems
vehicle fire suppression
general fire product sales
commercial security systems
home security systems
fire alarm and security monitoring
small business security
mobile equipment solutions
communication systems
Counties Served:
Wayne County
Franklin County
Fayette County
Randolph County
Union County
Preble County, OH
Drake County, OH
The Richmond Team – Family from the Inside Out
But what makes the Richmond branch truly unique? The fact that "family" seems to be the concept that runs through everything they do, from internal operations as a team to their treatment of employees and service out in the field.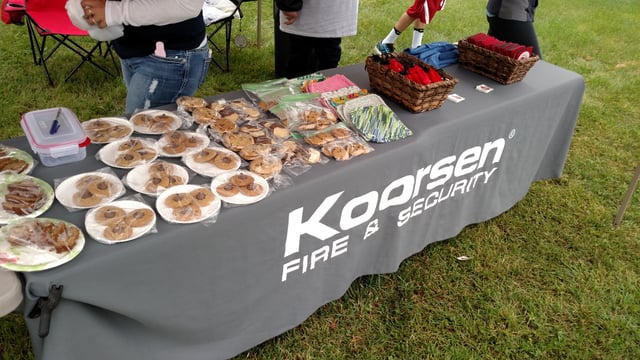 And perhaps this tone is set by manager Rick Blunk himself, who reported that what he loved most about his job is "seeing the employees succeed." Rick and his son, Derek, lead the Richmond team largely on the golden rule and by old fashioned family values.
This is exemplified by three things that they felt defined them the most:
Kindness – Treating others, both in the team and customers out in the field, like we want to be treated.
Humility – Existing as a team to serve others and help ensure their safety.
Quality – Going the extra mile, both internally with each other, and externally with clients, creating a team and services of utmost quality that exceeds expectations.
Needless to say, being a member of the Richmond team, or being a Richmond team customer, means being treated like and operating as a family.
Community Membership
As has become the trademark for Koorsen branches across the Midwest, Richmond has worked hard to become an active member of its local community.
As a branch, the team stays pretty busy throughout the year, sponsoring a variety of student scholarship opportunities and participating in the local Richmond High School parades and sporting events.
The Richmond team invests a lot of efforts into the youth of the area, and in more ways than one. Besides their active participation in the local high school, they also work with the local Boys & Girls Clubs and the St. Jude Children's Hospital.
Serving the children's hospital has made an enormous impact on the staff, as it has allowed them to help with "such an amazing cause." As a team, they have participated the last two years in the local G101.3 radio station's radio-thon to collect donations for St. Jude's, and one member of the team even got to be on the air!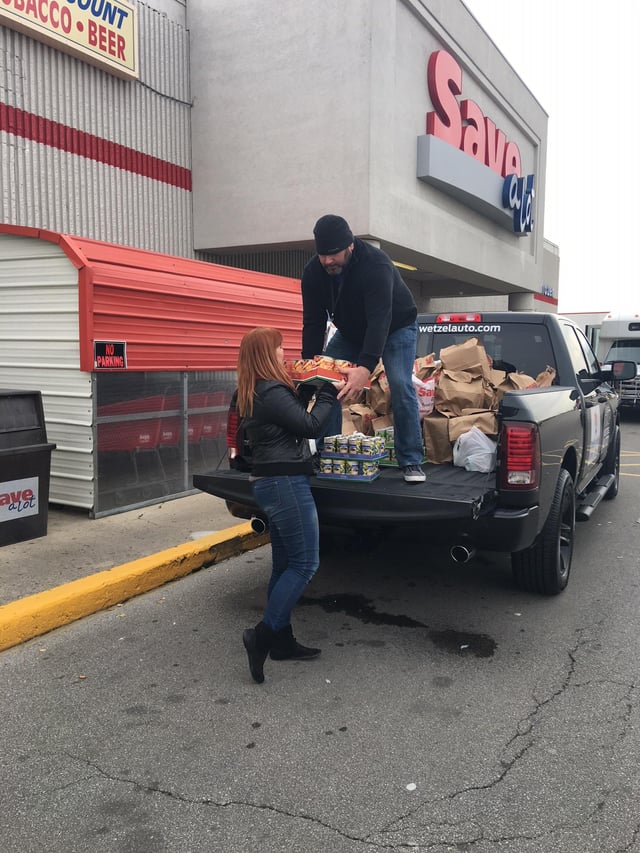 St. Jude's mission has so impacted the team, that the hospital has become the recipient of their largest financial donations to date, as the Richmond team secured a corporate match to their donation one year.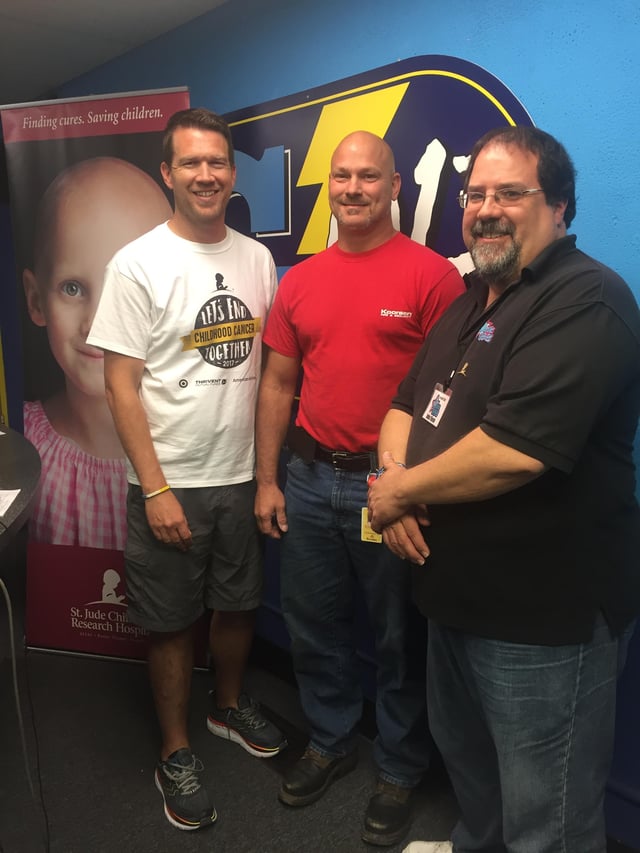 In addition to their youth-focused efforts, the Richmond Koorsen team actively participates with the Salvation Army food banks, Rock Solid Ministries, and a number of women's shelters throughout the area.
In it all, the evidence of their true value of family shines through, not only in their own inner workings as a team, but also in how they serve their community.
Richmond's Most Frequently…
Asked Questions:
Q: Can you help?
A: Yes, we can!
Served Industries
Manufacturing
Healthcare
Education
Your First Choice in Fire & Security in Richmond
As the Richmond branch continues to serve and to grow, they have been excited to finally break the mold of the typical fire and security company in the eyes of the community.
One of their fondest achievements has been helping those they serve realize that they are so much more than a fire extinguisher service company. As a result, their other services, particularly in fire sprinkler service, security systems and CCTVs, have become increasingly popular.
They are excited to continue serving the greater Richmond area and surrounding counties and look forward to showing their customers that they are truly a "one stop shop" for all of their fire protection and security needs.
If you need fire safety training, equipment, or maintenance or security system services, give the Koorsen Richmond branch a call today for fast and excellent service.