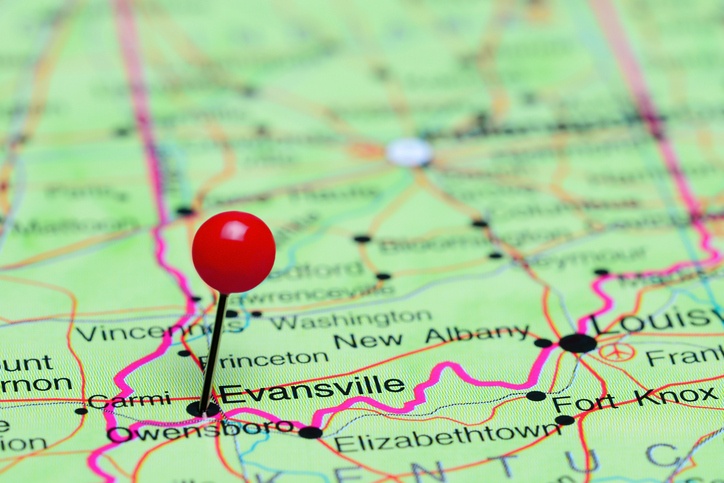 At Koorsen Fire & Security, we function as a community. We are proud of every single one of our over 28 branches spread across Indiana, Kentucky, Michigan, Ohio, Tennessee and Alabama. No matter how near or far, we are family, and we all are committed to "do whatever it takes, every customer, every time."
But we aren't just a community in and of ourselves – each branch believes in becoming a part of its local community as well.
That is why we are excited to bring you our latest blog series – Get to Know a Branch.
For this month's featured branch, we are proud to introduce you to our branch in Evansville, Indiana.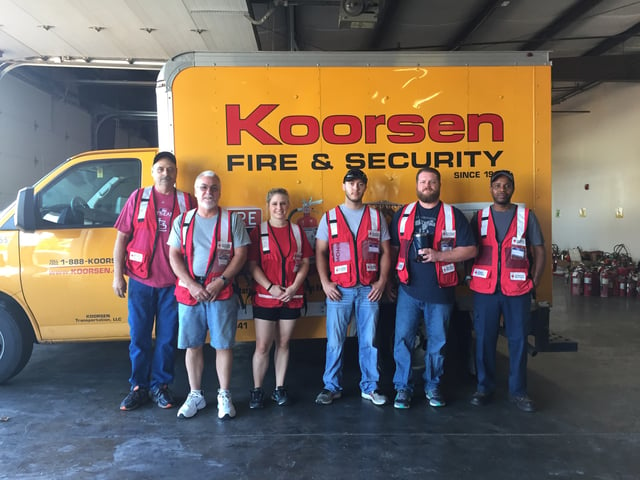 Evansville Specs
As one of Koorsen's larger locations, the Evansville branch has an impressive team and reach. All together, the team represents nearly 200 years of combined experience in fire protection and security services. Here is just a quick glimpse at what the Evansville, Indiana branch has to offer:
Manager: Mr. David Ligon
Number of Employees: 45
NICET Certified Technicians: 6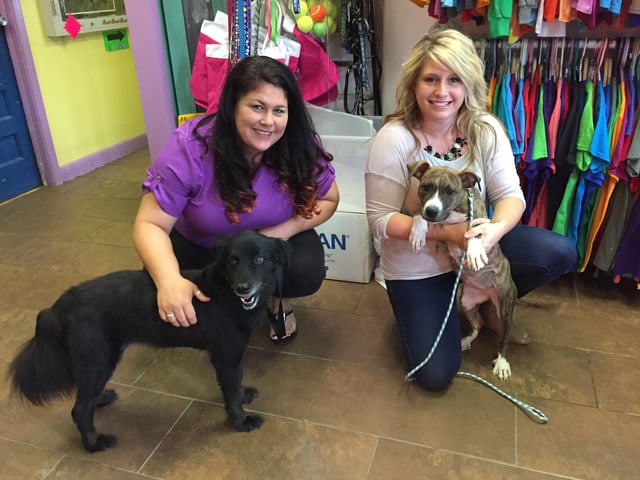 Available Services:
Sales, installation, inspection, and services of:
fire extinguishers
fire alarm system
fire suppression
general fire product sales
vehicle fire suppression
emergency / exit lighting
fire alarm & security monitoring
commercial security
small business security
communication systems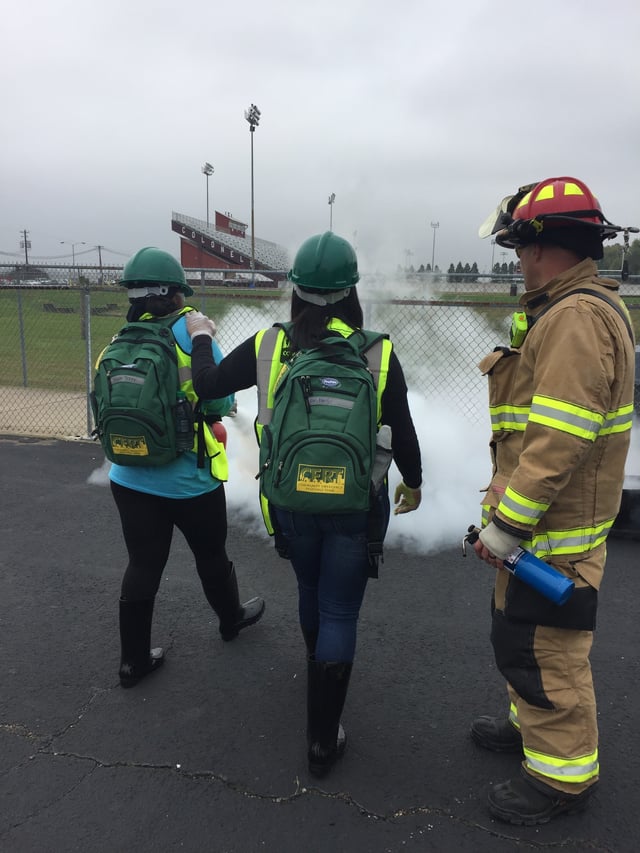 Cities / Regions Served:
Tri-state area including:
Evansville, Indiana
Jasper, Indiana
Henderson, Kentucky
Owensboro, Kentucky
Marion, Illinois
Carbondale, Illinois
Evansville Pride
To the Evansville team, working at Koorsen is way more than just another job. They take a great deal of pride in their work, and for more than one reason:
Protecting life and property: to the members of the Evansville branch, working in the fire and security industry means a lot more than holding a job.
As branch manager, David Ligon, stated it, it means "protecting life and property," and that is something every single team member takes pride in. It fuels their dedication to "work hard to get answers for customers, accommodate customer needs, and [be] available after-hours when needed."
Team members know that what they do makes a difference for their customers and therefore their community, and that satisfaction inspires them to excellence.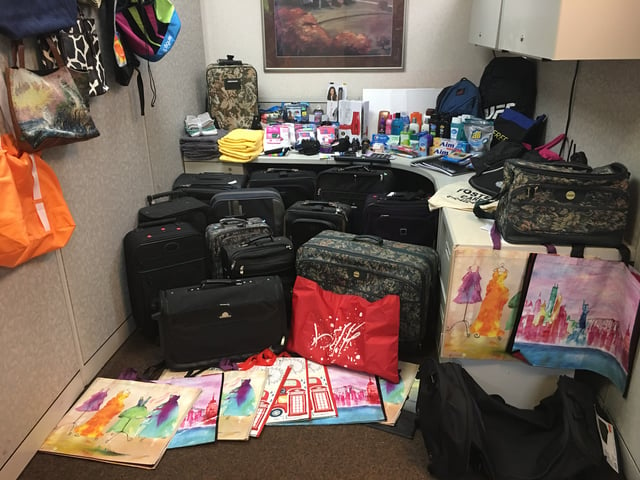 Being a community: another point of prideand a defining feature, according to the Evansville team, is a genuine sense of community.
"The great people around us at our branch and at corporate," states Mr. Ligon, is one of the things he and the team love most about their jobs. The work culture fostered at Evansville has created an internal community, "the sense of comradery, the friendships and the trust as co-workers."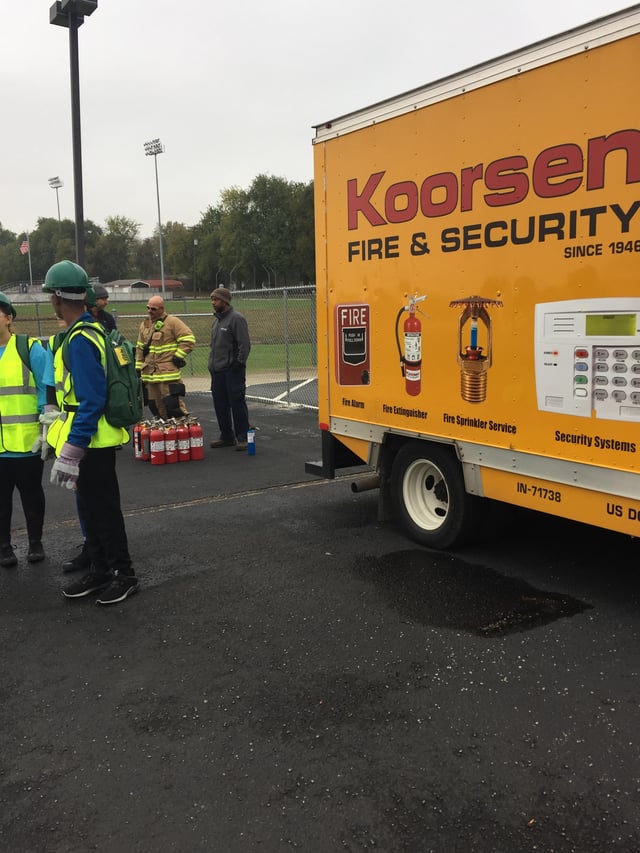 Being a part of the community: but more than just successfully creating a fantastic internal community, the Evansville branch is particularly proud of being an active part of their geographic community.
Koorsen, Evansville – True Community Member
Among their list of greatest accomplishments of the year, and of defining features they are most proud of, community service takes a high place.
In 2017 alone, the Evansville team served seven separate charities, contributing time, finances, equipment, and other efforts.
One of the most memorable, reports the team, was the opportunity to help a special needs school located in Riverview. After the school was vandalized, it was unable to reopen its doors to its students.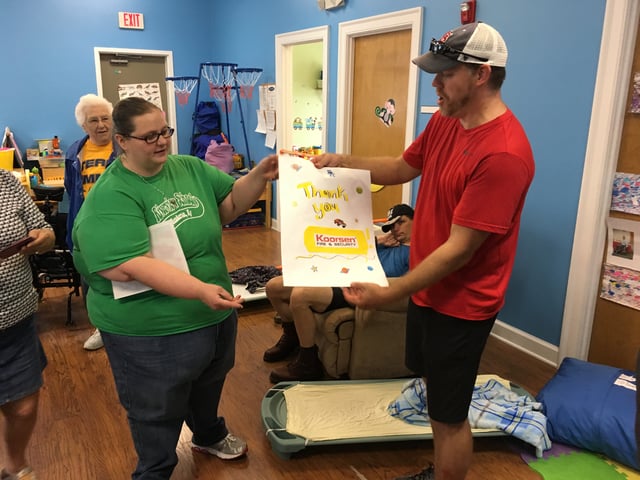 So, the Koorsen Evansville team took up the challenge, donating time and materials as a number of members headed out to the school to help repaint and install a 4-camera security system they donated.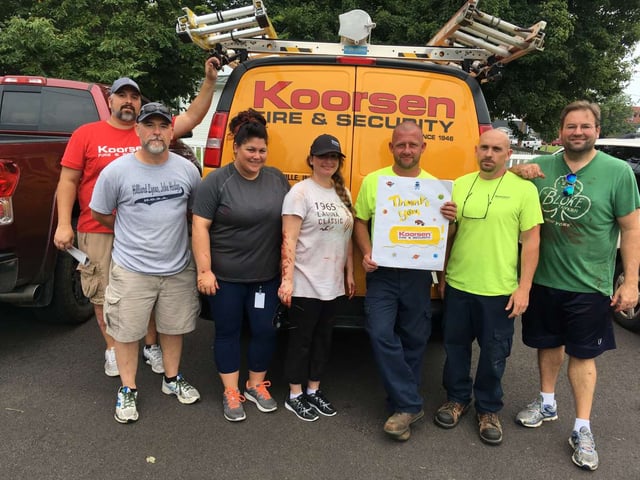 Among the other most memorable opportunities was their participation in "Adopt a Family" this past Christmas. The team adopted a family of four – a single mom with three children. Branch members came together to provide toys, clothes, gift cards, bedding, dishes, toiletries, and more.
"Knowing we were helping this mother provide a special experience for her young children," the branch reported, "was very rewarding."
The Evansville team participated in a host of other fund raisers, service opportunities and yearly parades. Even still, one of their goals for the next 5 years is to increase their community outreach and involvement.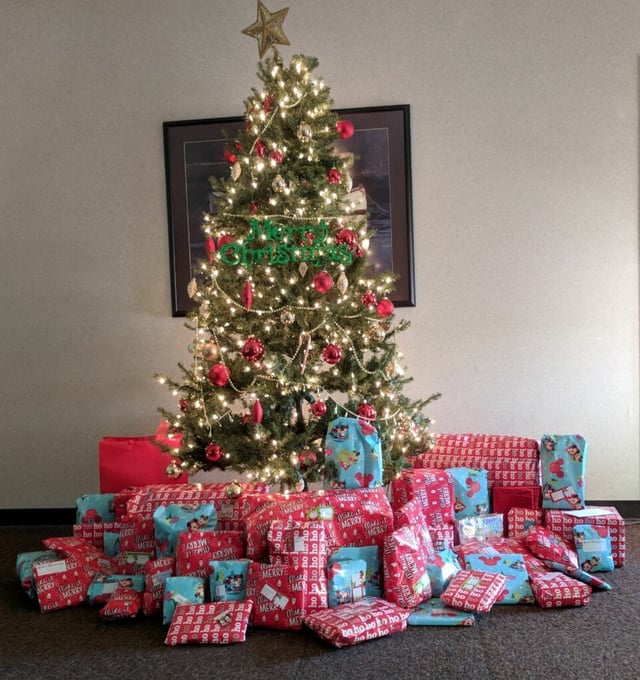 Evansville's Most Frequently…
Asked Question:
Q: What services do you offer?
A: Koorsen's Evansville, IN branch serves, inspects, and installs fire extinguishers, fire alarms, kitchen suppression systems, fire suppression systems, and security systems, and services and inspects sprinkler systems, among other service options.
Requested Service(s):

Fire extinguisher inspections
Kitchen suppression inspections
Served Industries:

Healthcare
Education
Manufacturing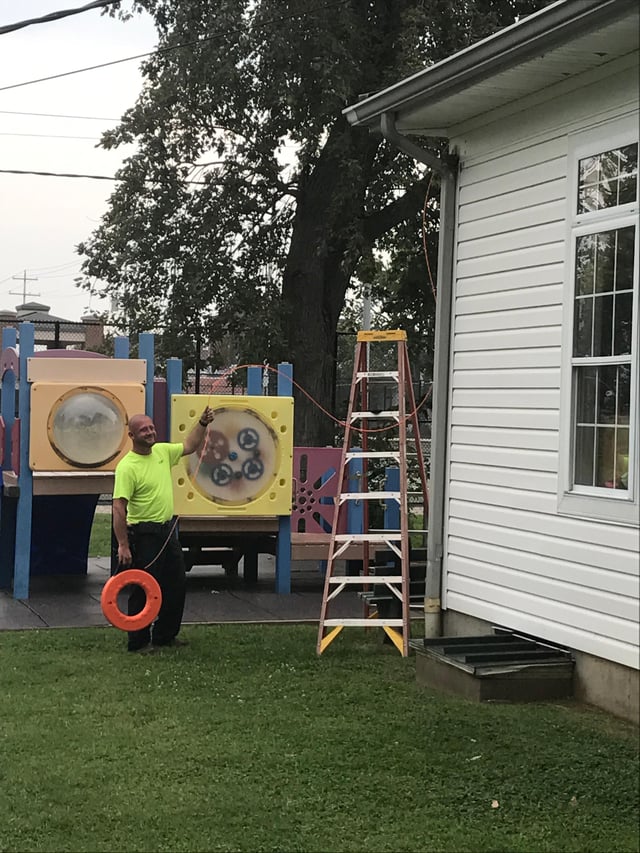 Your Premier Fire & Safety Company
If you live in the tri-state area and need fire protection or security equipment, installation, inspection or service, don't hesitate to call on our dedicated team at the Evansville, Indiana branch.