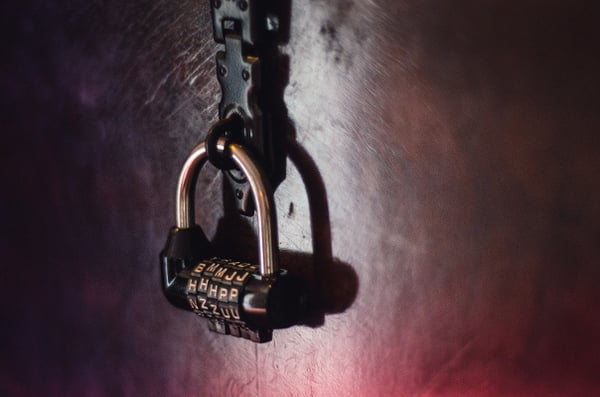 It's no secret that escape rooms, also known as "escape games", have become increasingly popular over the last few years. This type of entertainment is often used as a team-building exercise or just a fun, bonding experience with friends or family. A group of people pays to be locked in a room or rooms with the goal of escaping by searching for clues and solving puzzles within an allotted time period. But are you really locked in? If you have yet to try an escape room because you're concerned about being locked in, you're not alone!
Many escape rooms are not actually locked. A player can exit them at any time. However, if the exit door is opened prior to solving all necessary clues, the game is an immediate loss. Another option for escape rooms is an "emergency exit only" door that exits directly outside. This allows a safe exit for players in the event of a fire or other emergency.
Fire Code Changes Are In Progress
As of January 2019, escape room businesses in all 50 states are required to follow new fire codes. These new fire codes are enforced by the National Association of State Fire Marshals (NASFM). Members of NASFM include the most senior fire officials in the United States. State Fire Marshals are responsible for fire safety code adoption and enforcement, fire and arson investigation, fire incident data reporting and analysis, public education and advising Governors and State Legislatures on fire protection.
The National Fire Protection Association (NFPA) is also working on new codes regarding escape rooms. They are currently in the process of developing the 2021 edition of NFPA 101, Life Safety Code. This edition may have some changes in the Assembly section (NFPA 101 3.3.37.9) that will classify Escape Rooms as a Special Amusement Building.*
*Please note: the code update is currently under development, so this is not yet official.
Code Changes Are Necessary
The New York Post published an article at the end of March stating that the FDNY was inspecting escape room businesses to ensure compliance with the fire codes. This was a reaction to the death of five teenage girls who were locked in an escape room during a fire in Poland back in January 2019. The Polish officials stated the escape room did not have an emergency evacuation route. Poland took this very seriously and shut down 13 escape room businesses for safety violations after this incident. The FDNY and other states took precautions by inspecting the escape room businesses in their jurisdictions to ensure code compliance.
Just like the NFPA, the International Code Council (ICC) is also working to update their fire codes for this niche of entertainment businesses in hopes of preventing future deaths. For current and future regulations, ask your local Fire Marshal for details regarding the fire codes for escape room businesses. New codes should be outlined in the NPFA 101 Life Safety Code, 2021 Edition, so check that out when it is released. The new version is still in development.
Is Your Business Up To Code?
If you are unsure if your business or facility is up to code, contact Koorsen Fire & Security today. A fire safety expert can come out for an assessment. With over 70 years of experience, Koorsen is a trusted leader in the fire and life safety industry. Contact Koorsen today for a free hazard analysis.