Here at Koorsen Fire & Security, we love fostering a community spirit between all of our employees at all of our branches as well as with our customers. We love sharing our lives within our communities.
So, from time to time, one way we invite our customers to get to know our team and us better is by giving them a close up look into one of our team member's day-to-day dealings through our Day in the Life of a Koorsen Employee blog series.
In this installment, we are pleased to introduce you to Mr. Brian Cooper, our Louisville, Kentucky branch Pre-Engineered Systems Design and Salesperson.
Meet Mr. Brian Cooper: Louisville Pre-Engineered Systems Design & Sales
Mr. Brian Cooper joined our Louisville, KY Koorsen team ten years ago after working his way up the ladder in a variety of other industries – everything from shoe stores and construction to restaurants. When he first joined our team, he was brought on as a General Products technician.
When he quickly experienced the purpose and gratification of the fire protection and safety industry, he committed himself and has grown exponentially within the company, becoming a great asset. From general tech to Service Manager, to Operations Manager to completing our Emerging Leaders Program, Brian has grown into his new role as Pre-Engineered Systems Sales and Design person, where he is responsible for spearheading the pre-engineered fire suppression systems aspect of the business' growth and development at the Louisville location.
Brian attests that it is largely thanks to his father's work ethic that he is where he is today: "My dad always taught me that hard blue collared work ethic will take you far in life and that if you are going to start something, then you must finish it and finish it right." Brian says applying this ethic "has led me to my career now."
Brian is a committed member of the Louisville community, recently becoming an active member of the Riverport Business Association and Kentucky Restaurant Association. As part of these associations, he has attended Aggressor Preparedness sessions and volunteered in cleanup days, blood drives, and the KY Restaurant Association's KY Pro Start Invitational, a high school competition focused on restaurant management and culinary arts which allows students from Kentucky to compete for scholarships.
It is no surprise that Brian states, "My family is my #1 motivation" when it comes to his drive and work ethic. His favorite activities outside of work are spending time with them.
He states, "I especially LOVE watching my kids play sports." When he and his family are not at a ballpark or gym, they can usually be found at the lake. "I grew up on the water my entire life. I can't be around water and not get wet! My family and I spend most weekends boating, floating, sitting around the campfire in the evenings listening to music and singing…"
A Day in the Life of a Pre-Engineered Systems Design & Sales Agent
When it comes to Brian's daily work life, he says, "Very seldom is there a 'typical' day in the fire protection industry, and that's why I love it!"
Overall, his job is to "provide total support regarding pre-engineered systems (both kitchen suppression and industrial dry chemical suppression systems)" for both current and potential customers.
He is responsible for educating technicians on all manufacturer design parameters, changes to manufacturer's systems, and all installation requirements. He also works with "mechanical contractors, OEM exhaust hood manufacturers, kitchen equipment supply companies, and end users to design a pre-engineered system" capable of handling their specific fire hazards.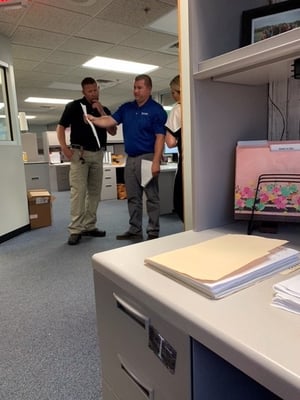 What this means for him each day, though, depends. His day usually starts between 7:00 – 7:30 am, either at an appointment with a customer or in his office where he typically spends his first-hour answering emails and returning calls.
On any given day, he normally spends time discussing customer needs with technicians, office staff, and department managers. He also states that "I can sometimes spend anywhere from an hour to an entire day reviewing blueprints for existing or future projects, and then compiling my system drawings/equipment lists for those projects."
Meeting with existing and new customers, and spending time onsite with Territory Account Managers is also a typical part of his day.
Ultimately, Brian says that on a "perfectly scheduled day," he can catch up on all his emails/voicemails, design a system or two, meet with multiple customers, spend time on site, and still finish the day talking to technicians about what they found on their inspections throughout the course of the day.
It's easy to see why every day is full, different, and presents new challenges and opportunities!
To date, Brian says his proudest accomplishment at Koorsen involves one particularly challenging day and customer:
"We had a customer who had multiple system discharges over just a couple of weeks. Their system discharged shortly after they started their cooking equipment one day. We were onsite within the hour to inspect, recharge, and flush the system. But 2 hours after leaving, we received a call that the system discharged again!
The customer told us that before every discharge, there was no visible fire and that the remote pull station was not pulled. At this point, the customer was beyond frustrated and thought the only explanation was that we were incompetent.
So, I went back to the site to investigate further. I determined that one of the deep fat fryers was overheating. One of the cooks told me that the fryer's thermostat had broken several months prior.
I began taking temperature readings with a laser thermometer on the front of the filters above the fryer and behind the filters on the fusible link detector. The temperature was exceeding 700 degrees Fahrenheit. The highest rated fusible link is for 500 degrees.
I was also video recording while we were testing, and the grease buildup within the exhaust hood ended up igniting and flames ensued, which melted the fusible link detector and activated the suppression system. One of our techs was with me and had to use a K class extinguisher to extinguish the fire.
It was like striking gold to get all of that on the video to show the customer so that they could see the suppression system was indeed performing as intended and their cooking equipment was igniting actual fires."
Brian's Best Advice for Customers
We asked Brian to share some of his best advice for customers and other professionals. Following are his responses to some common questions:
Q: What question(s) do clients ask you most often? What is the answer?
A: "I most often get asked if we provide and install exhaust hoods."
Brian explains that the answer is slightly complex: "We are not mechanical contractors, so we don't provide and install the hoods. However, we do supply and install the suppression systems that protect exhaust hoods. We also have several mechanical contractors that we partner with who provide and install the exhaust hoods for which we provide and install the suppression systems."
Q: What question should clients ask you, but don't? What is the answer?
A: "Most potential customers I work with do not typically prequalify their service providers - they don't ask if their provider, whether Koorsen or someone else, is factory trained in the manufactured system(s) that the customer owns. They don't ask if the provider is an AUTHORIZED distributor or manufacturer."
These are important questions that customers should ask of potential service providers, Brian explains, continuing that "Koorsen is a qualified, authorized distributor of all major manufactured pre-engineered fire suppression systems."
Q: What should clients know before buying or making a decision?
A: Similar to Brian's previous answer, he emphasizes that customers should "Know if the company you are buying from is an 'authorized' distributor of the product. Period."
He explains why this is so crucial: "It's not only a requirement of the manufacturer, but this also rolls over into your insurance company's requirements. Yes, more often than not, it will cost more up-front to do business with an authorized distributor because of the money and time invested in the factory training from the manufacturer. But do NOT try to save a dollar from a trunk slammer that buys used products off of eBay!" It could cost you FAR more in the long run and disqualify you from coverage.
Brian's Best Advice for Professionals
Q: What is your best advice for someone else in your position?
A: "Do the right thing. When I say that, I mean to protect the customer. Don't try to save someone money by quoting them an inferior product or by taking shortcuts that can leave your customer exposed."
Q: What do people who are trying to enter your profession need to know?
A: "The first thing you need to understand is what this industry is truly all about. Yes, you can make a great financial living in this industry, but that is secondary to what really matters. Protecting life and property is THE #1 priority, and if it is not your #1 priority, then you shouldn't be in this industry.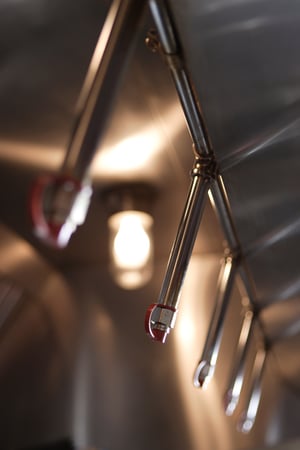 Also, know that you will learn something new every day. You will NEVER know everything in the fire protection and life safety industry, but you can strive to learn more every day."
Q: What's challenging about your job?
A: "Keeping up with project deadlines can be challenging. We truly bend over backward to take care of a customer and to make a project successful. But when we are using all of our resources and that ONE project changes pace, having to shuffle your resources and work those extra hours to be successful – it's worth it, but it can be tough."
Q: What's the most rewarding part of your job?
A: "I feel most rewarded when the systems that we install and service perform as intended. Sure, it is an inconvenience to a customer's operation when they have a fire, and the suppression system is activated. But when the system contains and suppresses the fire, shutting down for a few hours is minuscule compared to completely rebuilding a facility due to loss from fire."
Q: What are the tools that you use and rely on every day?
A: "My computer, phone, tape measure, and calculator."
Q: Which tool do you value the most?
A: "My phone!"
Brian's Thoughts on Working for Koorsen
We asked Brian to share some thoughts on what it's like working at Koorsen — how he has grown, where he hopes to be with Koorsen in the future, the benefits of working with Koorsen, etc.
Brian shared that, before Koorsen, "I wasn't certain what I was looking for as far as a career. I just knew that wherever I was and whatever I did, I wanted to work my way up from an entry-level position. I had done this with every previous employer across multiple industries.
But it didn't take long at Koorsen to realize the importance of the industry I had entered and the true difference I could make. I wanted to leave every customer's facility, knowing that the equipment I inspected, serviced, installed, and sold them was going to protect their lives and property. I felt a new sense of purpose, and that was a very gratifying feeling."
In addition to the value of the work of protecting lives, Brian states that what he loves about Koorsen and this industry is that it "is so unpredictable! And I learn something new every single day."
Brian has grown much during his ten years with Koorsen:
"I started as a General Products technician in 2009…I was promoted to Service Manager in 2011 and then to Operations Manager in 2015. I graduated in the first Koorsen University Emerging Leaders Program in 2016 and began managing engineered systems projects while still holding the Operations Manager Role. I was also handling all designs/sales/installations of pre-engineered systems.
In the fall of 2018, as the Louisville leadership team strategized for the coming five years, my strengths in experience, knowledge, and passion for pre-engineered systems were identified. The team consequently decided to transition me into the Pre-Engineered Systems Sales and Design role to focus solely on growing this area of our business."
As far as where Brian hopes that he and his team will be in 5 years, he says, "I hope to see our Louisville, KY branch experience 50% growth in 5 years. We currently have 58 dedicated team members in Louisville, and I would love to see that number hit 80-90. I also hope to see some of our current technicians and admin and sales staff grow into leadership roles so they can start mentoring new blood."
When asked what the advantages were of working with Koorsen over the competition, Brian responded:
"There is no other company out there that has the training resources, and manufacturer support like Koorsen does. Their training center is state of the art and unlike no other. Koorsen is committed to ongoing training and education of our associates, the AHJ's in our areas, and to our customers. All of this coming from a family owned business!"
Koorsen is proud of Brian's accomplishments and to have men and women like him on our team. They are who make Koorsen great!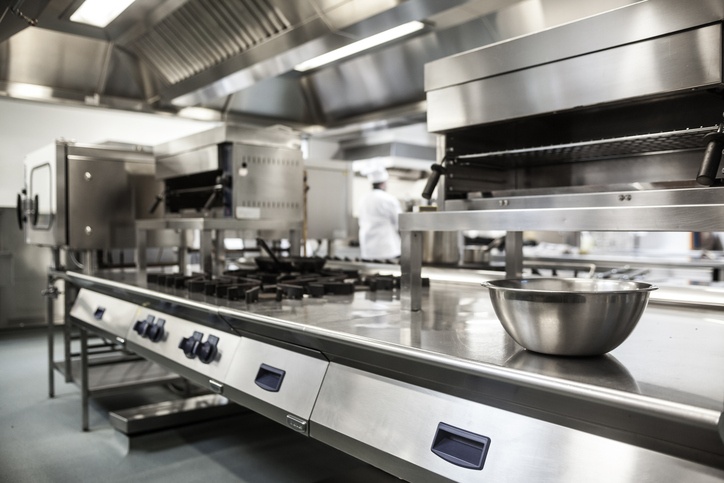 Contact Koorsen for all of your Louisville Fire Protection Needs
Do you operate a commercial kitchen or are you in the process of designing one for the Louisville area? Give Brian and the experts at Koorsen a call to make sure that you get the very best fire suppression systems and protection you can for your facility.