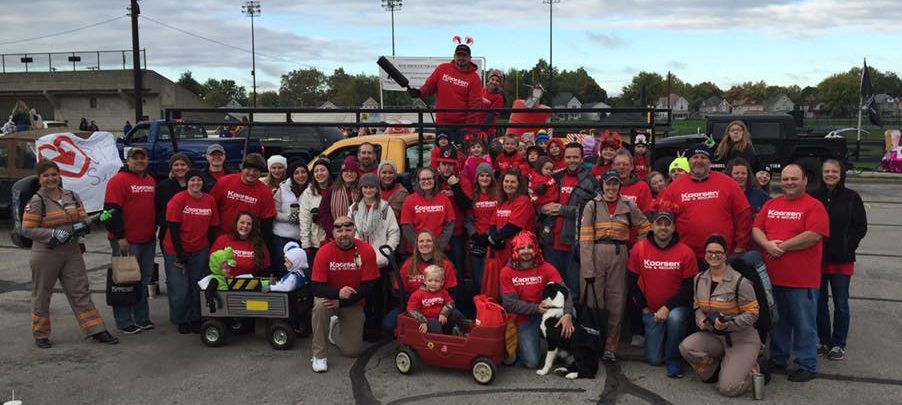 Congratulations go out to our Muncie team for winning the 2016 Koorsen Cares Contest. While there was a lot of competition from fellow branches, the Muncie team pulled out the win by contributing the most community service and customer recognition stories to the Koorsen Cares program.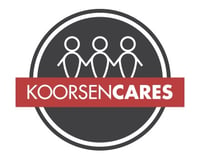 The Koorsen Cares initiative was launched company-wide just over a year ago. While Koorsen associates regularly go above and beyond for their customers and the communities they serve, typically these acts of kindness were praised internally, or most often, the associates kept these stories to themselves. Koorsen Cares was launched to recognize the great people that make up our Koorsen family, and to hopefully inspire fellow associates to follow in their footsteps.
To encourage Koorsen associates to share their stories of giving back to the community, we started an annual contest that recognized the branch who contributed the most stories in a year. These stories were then shared internally in a monthly newsletter, as well as on Koorsen's Facebook page with the hashtag #KoorsenCares.
For the inaugural year, the Muncie team got the win. For their win, they will receive a catered breakfast and a $500 check to contribute to the charity of their choice. The Muncie team is thankful for the win and will be donating their check to Project Stepping Stone, which manages three homes in Muncie that provide transitional housing rent-and-utility-free for low-income families.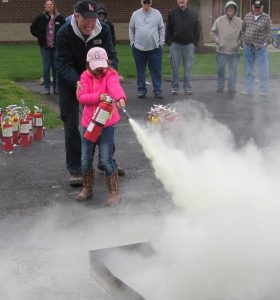 The Muncie team was very busy in 2016 educating their community on fire safety and training them on how to properly use a fire extinguisher. You may have seen them training friends and neighbors at the Bridgestone Kendon Plant, the Muncie USPS, Nestle in Anderson, Ball State University, and Central Indiana Ethanol, to name just a few.
They also joined the Winchester Fire Department to help provide fire training and education at the Winchester Mardi Gras festival. They participated in Fire Safety Day at the Muncie Children's Museum in November, where they educated kids and parents on Christmas tree and candle safety. You might have also seen them dressed up as Ghostbusters in the Ball State University Homecoming Parade in October. For National Fire Prevention Week, they brought Kasey the Fire & Life Safety Dog to Parker Elementary School.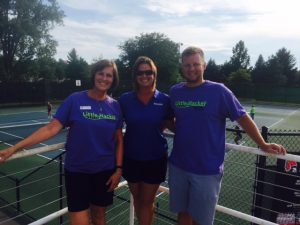 Some of the team also participated in the Little Hacker Tennis Tournament, as well as the United Faith Housing fundraiser at Texas Roadhouse. Kyla Bartle, a Territory Account Manager for the Muncie team, was nominated for an Athena Leadership Award and was also recognized by Muncie Magazine as a Top 20 under 40. And to cap off such a spectacular year of giving back to the commun
ity, the team sponsored a family for Christmas, purchasing gifts to ensure they had a wonderful holiday.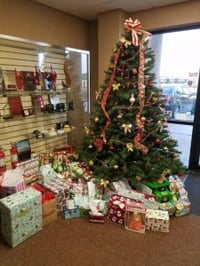 Wow! This doesn't even include all the praise and recognition the team received from their clients and coworkers in 2016. As you can see, the Muncie team was well deserving of their Koorsen Cares Contest win for 2016. When you look at what Muncie and all the other Koorsen branches have done to give back to the communities they serve, you can see why Koorsen associates are so proud to be part of a caring and loving company. Koorsen Cares, and it shows every day.
###
Koorsen Fire & Security was founded in 1946 and is a third-generation, family owned business. With more than 28 locations in five states and over 1,000 associates, Koorsen has become one of the largest and most respected fire and security companies in the United States. Koorsen Fire & Security is well-known for having the best training in the industry, and is insured and certified to design, install, program, service and repair virtually all fire and security products for all business.