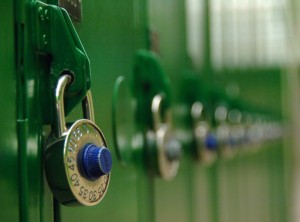 In November, Indiana governor Mike Pence announced more than $10 million in school security funds to be distributed to hundreds of schools and corporations. The funds come from a result of excess and unspent funds.
Pence says:
Indiana was one of the first states to establish and fund a statewide program specifically designed with school safety in mind, and these additional funds will help ensure that Hoosier schools have resource officers to provide onsite security and quickly respond to threats. Providing resources to create and maintain protected school campuses for Indiana's students is critical to the well-being of our state and its citizens. We have no higher priority than to ensure the security of our children and faculty at our schools.
The money will ultimately go to 260 schools, school corporations, charter schools and school coalitions. Eligible school corporations, charter schools or coalitions with an average daily membership of at least 1,000 students can apply for grants up to $50,000 per year. Schools with fewer than 1,000 can apply for grants up to $35,000 per year.
While the program is ultimately dedicated to make Hoosier schools safer, the grant money must be used for one of the following initiatives:
Employing a school resource officer
Conducting a threat assessment
Purchasing equipment to restrict access to the school or expedite the notification of first responders
Indiana's mission to improve school safety is in line with a national movement by the U.S. Department of Education to continue making schools safer and creating positive learning environments. Last year, President Obama and the Department devoted budget to increase school safety and to decrease gun violence. Investments were directed at not only preparing schools for emergencies, but also to create a positive school climate and help children recover from the effects of living in communities plagued by persistent violence.
Koorsen's team of NICET-certified, factory trained engineers and technicians work with day in and day out to build customized fire and security systems for educational facilities. Services include everything from fire extinguishers, fire alarms and emergency lighting products to monitoring and communications for mass communication and emergency notification systems.
For more information on the Indiana Secured School Grant Fund, visit the Indiana Department of Homeland Security to download grant guidelines, grant writing tips and the application.
How can Koorsen help? Contact Koorsen to discuss a free hazard analysis for your educational facility.