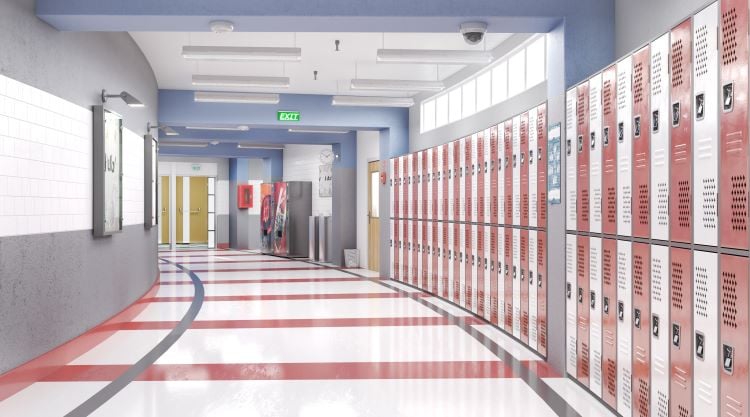 Koorsen Fire & Security brings experience, training, and a unique student-focused safety awareness program in their approach to fire and security in schools. This means that schools get the security and fire protection they need from a source that goes even further than they'd expect.
School corporations are looking for reliability and value. They want to know that their fire and security provider is going to be available 24/7 and have the kind of liability insurance to keep them covered. That is exactly what they get from Koorsen Fire & Security. Koorsen offers a lot that their competition does not.
Schools require a range of services and a steady schedule of inspections to stay up to code and to keep students and staff safe. Koorsen ties all those services together so that budgeting, billing, and service become streamlined. More important, schools get one point of contact for anything they could need for everything from kitchen fire suppression to fire alarm systems to public address systems. They also get the security of knowing that Koorsen has them covered if anything goes wrong.
Liability insurance plays a huge role in decision-making for schools. Koorsen has over $10 million in liability insurance. Most of our competition doesn't have anything close to that.
What schools get particularly excited about, however, is that Koorsen sponsors a program for students. The Kasey Program takes an entertaining approach to teaching students life-saving skills.
The kids love it and the school corporations love that they're getting a program that helps children.
To learn more about how Koorsen Fire & Security can help protect and secure your school, contact your local Koorsen branch today. Or fill out the contact form below. One of our school fire and security experts will be able to assist you in meeting all of your school's fire and security needs.