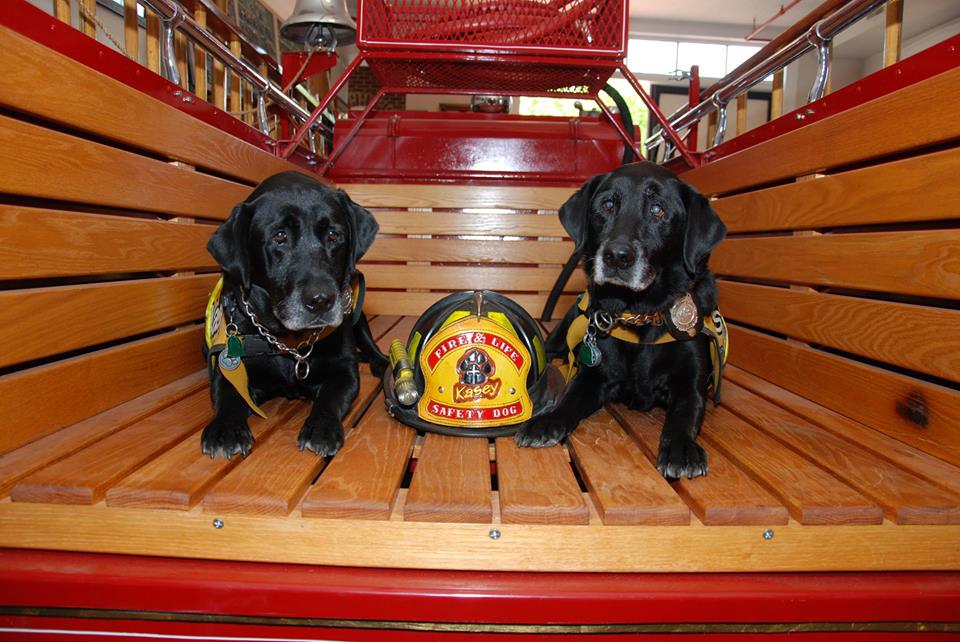 The Kasey Program was established in 1994 to bring fire and life safety skills to children of all ages in a fun and memorable way. The non-profit program is sponsored by Koorsen Fire & Security and is run by retired firefighter, Jeff Owens.
Jeff Owens was a theater major in college and then went on to become a professional firefighter. The Kasey Program has allowed him to mesh those two talents together, by singing and playing his guitar while black Labrador Retrievers perform safety demonstrations, such as stop, drop and roll and crawling under smoke. The kids naturally share an instant bond with the dogs, which makes the principles being covered much easier for them to retain. The program is accredited with saving at least 16 lives so far because children were able to remember what to do in an emergency situation.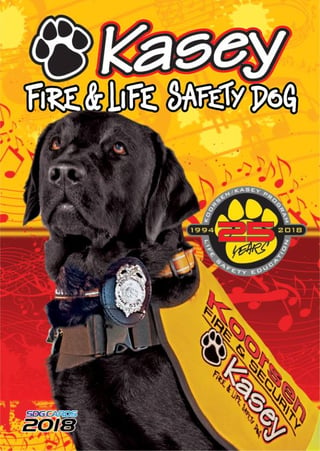 Jeff says helping the kids to remember the life-saving facts covered in the program has everything to do with using the dogs in the show. In his words, "children have adults stand in front of them all day, every day. But to have the dogs be the educators, and demonstrate all the skills that we're teaching the kids, makes the skills taught more memorable.
The Kasey Program also takes the opportunity to teach kids about interacting with any dogs that they meet, including how to tell if a dog is friendly or should be avoided. Jeff brings two or three black labs to every show, and they've each been trained for a full three and half years to prepare them for their role.
The shows take place in a variety of different venues such as county fairs, church events and at school assemblies. An estimated 400,000 children are taught every year through the Kasey program, with about 400 shows being performed annually. Designed for children from preschool through 6th grade, Owens incorporates singing with his guitar into the show to get the kids involved and keep them entertained. However, the dogs always steal the spotlight, as the eyes of the children always brighten when they walk on stage.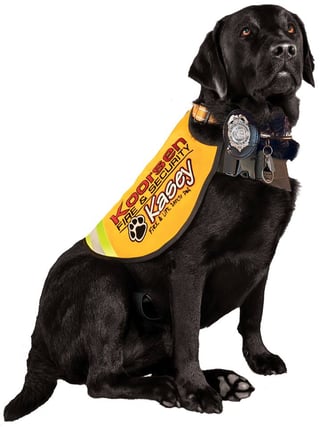 That's just fine with Jeff Owens, and he has been using the excitement that kids feel towards dogs for twenty years to teach them how to stay safe in the event of a fire.
Committed to providing fire safety information to the community, Koorsen has been the proud sponsor of the Kasey Program since its inception in 1995. To schedule a show at your location, contact us below for more information.