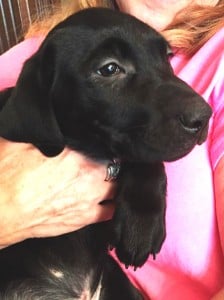 The Kasey Program is thrilled to announce the newest addition to the family – a two month old female black Labrador retriever named Kalypso. Kali will be the sixth generation lab to join the Kasey Program.
The Kasey Program was established in 1995 to bring fire and life safety skills to children of all ages in a fun and memorable way. The non-profit program is sponsored by Koorsen Fire & Security and is run by retired firefighter, Jeff Owens.
With the help of black Labrador Retrievers, Jeff Owens sings and plays guitar while the retrievers perform safety demonstrations, such as stop, drop and roll and crawling under smoke. The songs and demonstrations inspire audiences of all ages to learn and retain important fire safety tips and life-saving skills. "This is the only nationally touring fire and life safety program in the country, as far as we can tell," Owens said. "And we know that it has saved at least 15 lives so far. It's incredible to know we're creating that kind of positive impact. We're protecting the next generation."
All of the Kasey Program dogs begin training as soon as they are brought home and will continue their training for 3 1/2 years.
To learn more about the Kasey Program or schedule an appearance, visit Kasey Program online or like their page on Facebook.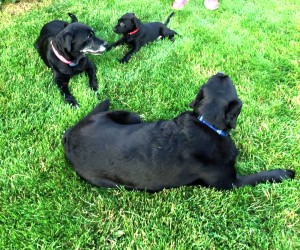 ###


The Kasey Program, a philanthropic organization, was established in 1995 by full-time fire fighter, Jeff Owens. Owens and his three black Labrador Retrievers perform fun and educational demonstrations to teach children important fire safety tips in an interactive and memorable way. Each year the Kasey Program educates roughly 400,000 children and has been accredited to saving at least 15 lives. The Kasey Program is one of the only nationally recognized programs of its kind. The Kasey Program is funded by Koorsen Fire & Security, one of the largest and most respected fire and security businesses in the United States. Koorsen is family-owned and has been providing businesses and residential customers with systems that will help safeguard them from loss and harm since 1946. Visit www.koorsen.com to learn more.