As another year comes to a close, we're in the happy position of having a lot to celebrate. In 2014, we marked our 68th year in business. That's an honor we owe to the customers, vendors, and other partners who put their trust in us year after year. Thanks to you, we added seven new branch locations and roughly 200 employees this year. We also got out into the community to teach fire safety to more than 400,000 kids through our Kasey Program.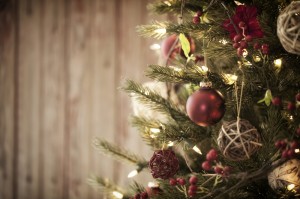 From Day One, a mission of reliability, trust, and customer service has been a premier part of what we're about. Still very much a family business despite our family now including approximately 1,000 employees in five states, we're hard at work to exceed expectations for our customers.
Many thanks to each of you who has been part of our mission and our growth. We certainly aren't going anywhere and will be honored to continue bringing reliable service to customers current and new.
Our very best wishes to each of you during the holiday season and beyond. May your hearth be warm, your family close, and your heart full during this festive season. And may 2015 be your best year yet!
###
Koorsen Fire & Security was founded in 1946 and is a third-generation, family owned business. Over the years, Koorsen has become one of the largest and most respected fire and security companies in the United States with more than 26 locations and over 800 associates. Koorsen Fire & Security is well-known for having the best training in the industry, and is insured and certified to design, install, program, service and repair virtually all fire and security products for any size business. Contact us to schedule your free on-site hazard analysis.