Koorsen Fire & Security launched the "Trust the Experts" campaign to showcase what truly sets Koorsen apart from our competition–our people. The associates of Koorsen are the best trained associates in the industry, with more certifications, more hands-on experience, and more local and national code knowledge than any of our competitors. The campaign introduces some key personalities who represent Koorsen sales, technicians and trainers. Meet our personalities below, and be sure to check social media as they will be providing their expert knowledge to help customers better navigate the life safety industry.
Meet Bob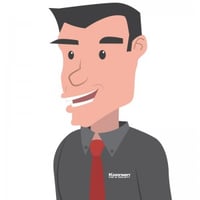 Bob represents all of Koorsen Fire & Security's sales associates. Bob has been through countless training sessions at Koorsen's state-of-the-art training center to ensure he knows everything there is to know about all the fire and life safety equipment. Bob prides himself on staying up-to-date on all local and national code regulations, and is an expert on maintenance/service requirements for all fire and security products and systems. Bob is qualified to provide you with an on-site hazard analysis and will do absolutely whatever it takes to keep you safe and satisfied as a Koorsen customer.
Meet Joe
Joe represents all of Koorsen Fire & Security's technicians. Joe (like our average technician) has at least 10 years of experience servicing and maintaining life safety equipment. Joe has been certified and factory trained to work on all makes and models of fire equipment and security systems, and has had hands-on training trouble shooting all of those different types of systems at our training center before ever working on a customer's equipment. Joe will set-up automatic service to ensure all of your systems are inspected and serviced properly so that you never have to worry if your systems and facility are up-to-code. Joe's truck is usually stocked full of equipment so small fixes and re-charges can be made while on-site, and Joe is always available to help with emergencies. Unlike most technicians in the industry, Joe has gone through a thorough background check before becoming a Koorsen associate.
Meet Dan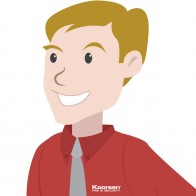 Dan represents our staff of Koorsen Home Security sales associates. Dan is an expert on all different types of security systems, and is qualified to find the system that best fits your needs. He's been through a lengthy interview process and background checks to ensure he is of high moral and ethical integrity (a process very few competitors do), and he's always available to help. Dan understands that home security is a very serious and very personal subject, and he's been trained by the best to supply the best home security systems available on the market. As an authorized Honeywell dealer, Dan and his counterparts are able to provide customers with the absolute best technology and equipment in the industry.
Meet Tom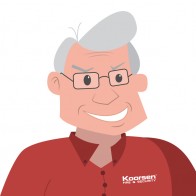 Tom, like a handful of our corporate trainers, has spent the majority of his career working in the life safety industry as a fire fighter. He has seen first-hand the damage and devastation fire can cause, and has dedicated the rest of his career to ensuring Koorsen associates receive the best training available so that our customers never have to experience extensive loss due to fire. Tom holds the top certifications available in our various service lines, and has an intimate knowledge of codes and regulations. Since Koorsen is a certified distributor of all major manufacturers in the industry, Tom receives all the important updates and recalls from all manufacturers so he can keep the Koorsen team in the know. In addition to teaching Koorsen associates, Tom also spends his time teaching continuing education training to fire marshals, insurance agents, and other authorities holding jurisdiction at Koorsen Fire & Security's state-of-the-art training center.