It's hard to know where you're going if you don't stop to look at where you are and how you got there. We took time out recently to assess our progress and chart our future at the Koorsen Fire & Security sales conference, and we closed that productive couple of days by honoring the progress and efforts of our team.
We have a lot to be proud of, and we gave out a lot of awards to the individuals and branch offices that achieved impressive milestones over the past year. Two of those awards deserve special distinction: Lexington, Kentucky, Branch Manager Terri Morgan earned Branch Manager of the Year, and District Manager of the Year went to Dale Underwood, who's based in Columbus, Ohio.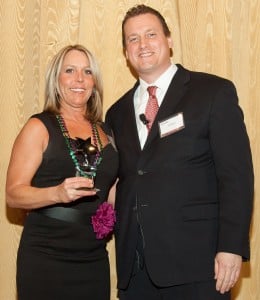 Branch Manager of the Year is earned according to branch profitability, business growth, employee turnover, lost business percentage, and open work order percentage. 2013 marks the second year Terri Morgan has won the award (and only her third year as branch manager). Morgan started as an administrative assistant and is one of few female branch managers for Koorsen, and industry wide.
"Terri Morgan has shown a consistent track record of incredible success by first and foremost being plugged in to her associates and customers," said Koorsen Fire & Security Executive Vice President Jeff Wyatt. "She has that very special 'do what it takes' attitude that transfers to other leaders in her branch and touches all of her associates."
A spirit of unity within her office has helped the branch progress by leaps and bounds, Morgan said.
"We've come together as a team in the past few years," she said. "That doesn't happen overnight. We've learned to organize and communicate and to make things happen right away. We've all shown that we're there for each other because we know that it takes each and every one of us to succeed."
This year's District Manager of the Year winner "earned this award like no other," according to Wyatt: "He is a clear, genuine leader who shows compassion and interest in each and every associate he comes into contact with."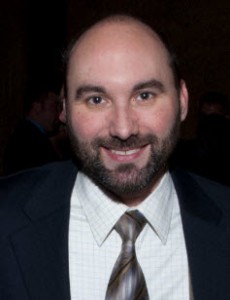 A District Manager of the Year distinction depends on district profit performance and growth, overall employee turnover, lost business percentage, open work order percentage, employee development, and home branch results. Honoree Dale Underwood started his career at Koorsen as sales manager for the Columbus branch and was promoted to branch manager in 2009, and then to district manager in 2012. He credits his district's success to a culture of performance and compassion.
"We genuinely care about each other and inspire each other to succeed," Underwood said. "We have a code of honor to make decisions, hold each other accountable, take responsibility, and celebrate successes. We believe strongly in investing in the development of one another personally and professionally so that we keep on building our bench strength."
We're so proud to be represented by such high-achieving individuals and grateful to everyone on our team. Here's to our continued success together!