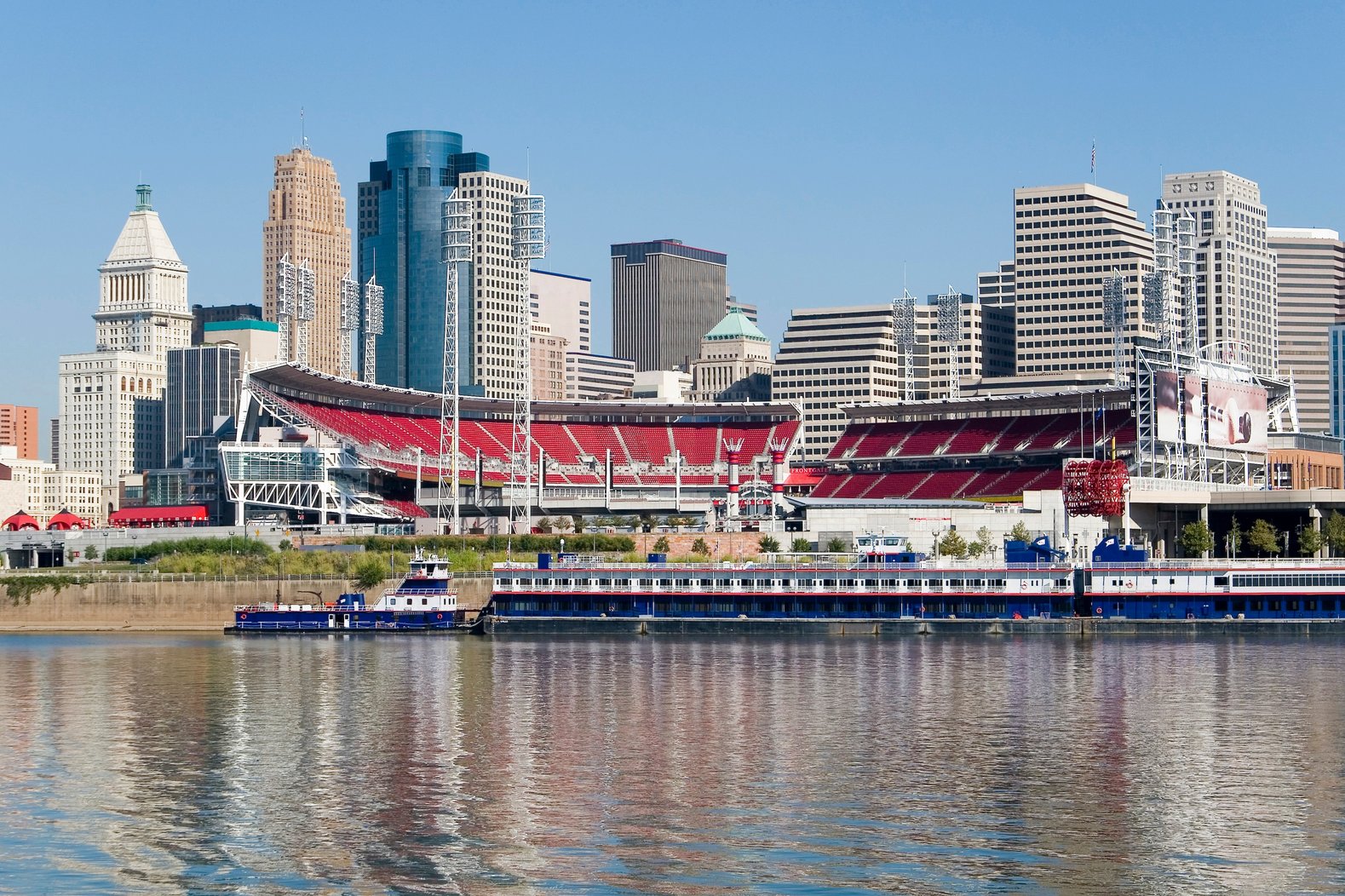 In Cincinnati, the Koorsen Fire & Security brand isn't a household name—yet. But the Cincinnati Reds are a household name and a beloved icon of the city. It's at this intersection where a sports partnership really works—and why Koorsen's been a big Reds sponsor two years in a row.
At the recent Koorsen Fireworks Night, you could see this partnership in all its splendor—and effectiveness. Fans celebrated a win over the Los Angeles Dodgers and enjoyed a spectacular fireworks show brought to them by Koorsen. There was no missing it, as the Koorsen name was like a beacon shining on the Great American Ballpark scoreboard in front of nearly 40,000 happy and attentive people.
But that wasn't the beginning: it was actually the cherry on top of a well-orchestrated evening that started well before the first fan ever entered the gates.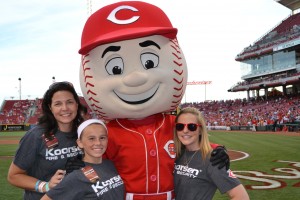 What the fans didn't see was a Koorsen van hours before the game pulling into the Great American Ballpark Fan Zone, where several Koorsen employees prepared to hand out t-shirts and sunglasses to the Reds' faithful. Everything was carefully branded to make the hometown heroes and the future hometown heroes look like one team.
"People in Cincinnati want to do business with people from Cincinnati. So we put our heads together and approached the Reds, and they came back with a plan to really market Koorsen. And the rest is history," said Vice President Sales and Marketing Dave Strietelmeier.
One of the employees handing out, and wearing, the specially designed, bright-red sunglasses was Josh Hinkle, Koorsen's Cincinnati branch manager. "We've been in Cincinnati for quite a while now, but the sponsorship with the Reds has been the key factor that has helped people understand that we aren't just your fly-by-night company," Hinkle said. "We have over 76 years in business, and we've been serving the Cincinnati market with steadfast dedication for a number of years. Our partnership with the Reds has just provided us a platform for getting that message out. In addition, it's been a very proud time for all of our Cincinnati employees to see their company's name plaster throughout the stadium."