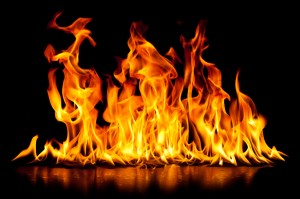 A lot has changed since Koorsen was founded in 1946, but we hope you'll think we're looking better than ever.
Our new website is the bigger, faster, easier-to-use home for all the information you need about who we are now. We've grown to offer a lot more services since our founder first started servicing fire extinguishers, and we're in many more locations to serve homes and businesses in the Midwest and South.
Throughout those changes and this one, our commitment to reliability and service have never changed. We're your one source for total protection.
Click around to see what we mean. Learn about what makes Koorsen Fire & Security different from other life safety companies around the country. Check out the range of services we offer, connect with the office location nearest you, pay your bill, or learn more about a career with Koorsen.
We've added a blog this time around, and we hope you'll want to check in with it regularly to find information that can help keep you safe, read stories from our clients, and get updated on our products and services.
You'll always be able to find us right here, but you won't always find the same thing. We plan to keep updating with more news and stories about what we do, and any changes that come about as we keep on growing.
Thank you for stopping by our new online home, and please keep on coming back.