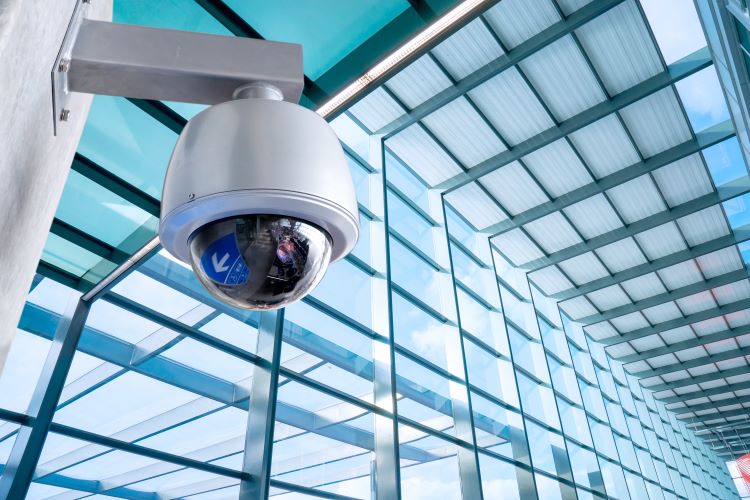 Security systems with video surveillance detect dangers and take actions that protect what truly matters most.
Almost all security systems nowadays work with the help of an internet connection. They offer total connectivity on whatever screen you're looking at. With endless storage options and ceaseless access in real-time, internet connectivity empowers security systems.
Now, thanks to Power over Ethernet (PoE), security systems can get their power and data from the same cable.
Why Choose a Wired Security Systems?
When choosing a type of security system, wired or wireless is a hot topic. Wired security systems face stigmas about cost and time, especially during installation.
The introduction of power over Ethernet (PoE) is starting to change all that.
Why They're Worth the Wire
The lack of cords makes a wireless security system seem easier and more convenient, but wired security systems are more reliable and stable, and they have more flexibility.
Wired security systems also offer:
Higher video resolution

Better quality surveillance

Faster data transmission speeds

Easier management

Remote power options

Flexible scalability
Wired data transmission is also a more reliable way to connect cameras and recording stations.
Which Cameras Work Without WiFi?
Standard wired security cameras are called IP cameras.
They still need the internet to transmit data and video surveillance. They also need a way to communicate with users. These kinds of cameras don't have or use WiFi. They rely on an Ethernet cord to transmit and receive data.
No WiFi Doesn't Mean No Internet
Cameras that don't broadcast a signal or look for one to come in are actually a lot safer. They are also:
Harder to tap

Less susceptible to disruptions

More consistent
In the past, these cameras required one cord for a power supply and another one for data transmission. PoE offers a simplified alternative.
Still Wired, Less Wired, and More Worth It than Ever
PoE is a way for an electrical connection to piggyback with a data connection in the same, singular Ethernet cord. That means one cord can give a wired, IP, or PoE camera everything it needs to be fully functional.
Saying goodbye to that second cord means ditching the stigmas of too much time, too much money, and too much hassle. All of the brute force of a more flexible, more versatile security system is available with just one cord.
Wireless cameras are no longer the easiest, cheapest, and fastest installation choice; and wireless systems are not the most convenient and user-friendly option for security.
A Few Powerful Details
PoE security systems are faster and safer than any other system on the market. They provide versatility and scalability both inside and outside. These wired systems now offer unbeatable flexibility when it comes to installation options.
Reaching distances of 100 to 300 feet at up to 100mb/s, PoE security systems offer a compelling option for businesses in the market for a new surveillance system.
Is your security system as good as it can get?
Call Koorsen Fire & Security today to discover how PoE can revolutionize your safety and security system.