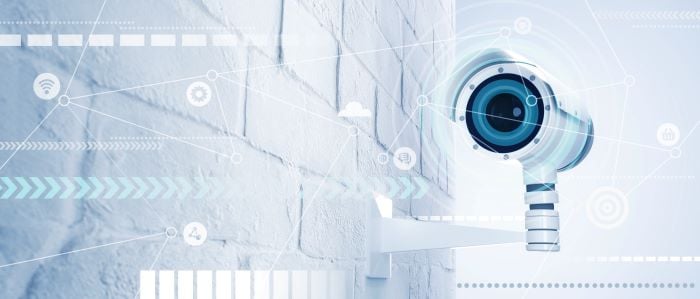 If you need an effective security technology system that can help you save some costs, you might want to check out network cameras. A network security camera, also known as an IP camera, is the successor to the analog CCTV camera systems that have been used for decades. These innovations in surveillance cameras work using IP networks like the internet. As a result, there is almost no limit to what these cameras can capture. From whatever angle or distance, you can be sure that they will monitor your property and give you properly recorded footage for later review. The beauty of the system is that they empower your security systems whether you are there or not. As these cameras slowly replace the old analog CCTV camera systems, one question lingers in many people's minds: What benefits do the IP cameras have over analog cameras?
What are Network Security Cameras, and How Do They Work?
A network security camera, also called IP (internet protocol) camera, is a wireless camera security system that works with a computer network. Usually, they have a unique IP address, just like a computer. The cameras connect themselves via networks that are available from anywhere. They differ from the regular systems in that their webcams require a direct connection with a computer.
These systems consist of one or more IP cameras, a computer network, and a Digital Video Recorder (DVR), or a Network Video Recorder (NVR). The IP camera takes video footage and transmits it alongside other data like date over an IP network to the NVR or DVR. This allows people that are connected to view the footage in real-time. Depending on preference, you can have the NVR record videos all the time, on some special occasions, or only when it detects motion. At the end of the day, you can view the recorded videos from the NVR.
What are the Benefits of IP Cameras Over Analog Cameras?
When it comes to video surveillance systems, you can either use traditional analog cameras or IP cameras. IP cameras are the latest evolution of the analog ones and tend to be more effective, although more expensive. The following are some of the benefits IP Cameras have over Analog Cameras:
1. Power over Ethernet (PoE) Switches
In analog systems, there are usually too many wires running around. The complex analog systems need a switch that carries signals from the camera and another cable that carries power. On the other hand, IP cameras only need PoE switches that act as a power source and a data transfer cable at the same time. The PoE switch reduces the complexity of having too many wires and is also more secure.
2. Resolution
While analog systems usually capture images at a maximum of about 0.5 megapixels, IP cameras can capture footage in resolutions between 2 megapixels and 6 megapixels. That means crisp, clear images with the highest quality. Also, IP cameras have a wider field of vision compared with analog systems.
3. Network Video Recorders
NVR makes the IP camera security system even more effective. NVRs allow you to record videos with high-quality graphics and also allows you to scale up more easily than you can with DVRs.
4. Video Analytics
With an IP camera system, you have access to some additional features like video analytics. With this additional feature absent in analog systems, the camera scans your environment for movement and can notify you on your mobile phone and show you the footage. Depending on the configuration, some systems can even alert security agencies.
Upgrade Your Camera System Today!
If you're interested in upgrading your outdated analog cameras or need a security system with video surveillance installed, contact the security experts at Koorsen Fire & Security today. We have an extensive line of IP security cameras to meet all of your needs. Whether you need a simple two-camera system that you can monitor from your smartphone or a network of cameras, access control, and security systems to cover an entire campus of office buildings, we can help. With over 75 years of experience in the fire and security business, you can trust Koorsen Fire & Security to protect and secure your business.