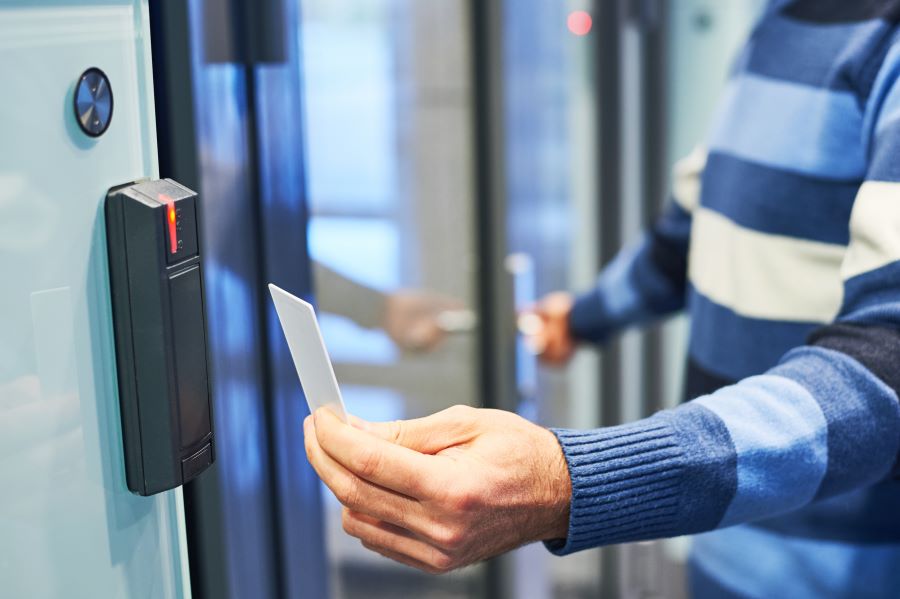 An access control system can be a valuable part of a business's security system. If your company already has an access control system, you know how beneficial it can be to your business. With the current happenings globally in terms of the COVID 19 pandemic, access control systems have become even more vital to companies as an effective tool in contract tracing.
For companies with existing systems, there are steps that you can take to improve and enhance the system. These steps can help to improve the security of lives and property on the premises of your business. So the question is, what are things that you and your employees can do to improve and enhance your access control system?
In this article, we will show you five key things you can do to strengthen the access control system of your organization.
Conduct Regular Users Audit
It's best to audit those that have access to your cards at regular intervals. This is important as it helps you restrict unauthorized access. For example, there could be ex-employees that you have to withdraw their access. Without removing their access, you could be giving lots of unknown people access to your organization unknowingly. Also, you can not be sure that your cards are in safe hands by simply assuming that they are. So, to be sure everything is in order, take time to properly check those with access credentials and the level of access they have. To make things easy, you can connect your access control systems with your human resource database so you can have automatic control. In the alternative, you can set time limits or expiration dates on the credentials, so they cannot be used after a set period.
Evaluate the Access Control System
As a manager or business owner, you need to ensure your access control system is doing what you need it to do. You need to check the features of the system and ask some specific questions. These questions include:
At what time of the day will you need the system to gain access?
How does the system fit into other security systems you already have in place?
How many people will need different access levels?
In which areas do you need the system?
Perform Periodic Tests on your Access Control Systems
A faulty access control system can stop you from doing business if you do not spot it early enough. Worst case scenario, it could even start to let in the wrong people and cost you a fortune. Therefore, you must test the system once in a while.
Ensure that you give the system the attention it needs before things get out of hand. Be sure to perform tests at intervals, preferably quarterly. That way, you can spot functional problems long before they happen.
Update Your Access Control System's Software
The main reason you have access control systems in place is to limit unauthorized access to your premises. However, this purpose might become defeated if the software fails to do so due to technical errors. To avoid such, you need to check for updates to the access control systems regularly. Keep in mind that technology evolves every day. Therefore, as a rule, your company must have a budget for an update at least once every ten years.
Educate Members of Your Staff
By educating your staff members, you are reducing the risks of having people circumvent your access control system. Also, staff education helps you build another level of security. That is because the training helps them become more security conscious.
Have Questions About Access Control Systems
If you have questions about your existing access control system or are interested in having one installed at your business, contact the security professionals at Koorsen Fire & Security. With over 75 years in the security industry, they can help you with all of your access control system needs.