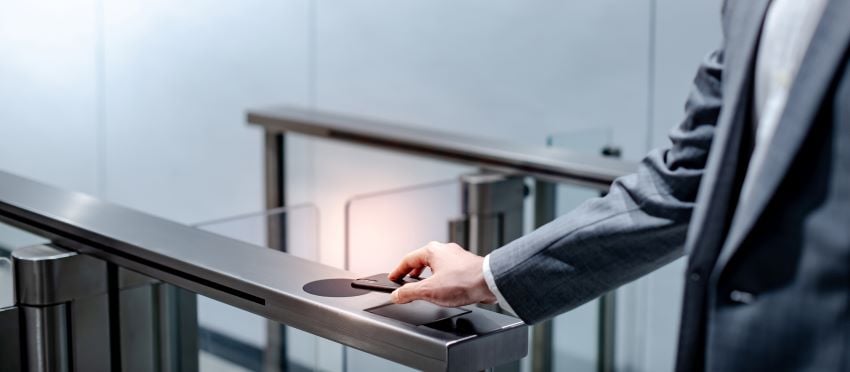 The COVID-19 pandemic will forever be remembered as that pandemic that changed the world forever. All over the world, people and businesses are already making massive changes to how they do things. Companies now face the enormous challenge of keeping their doors open while ensuring that their employees and customers are safe.
To meet up with the current challenges in the post-Covid-19 world, businesses will need to learn to operate under the risk of viruses contaminating their employees and customers. Luckily, many access control solutions can help mitigate the risk of spreading infections in the workplace. From contactless access control, touch-free doors that automatically open, temperature detection to monitor staff and customers, and contact tracing capabilities through video and access control.
Designing an access control system for your business will require planning and strategic implementation to be successful. Therefore, this article takes you through how you can use access control systems for your business in times like this.
Contact Tracing
Contact tracing is the process of identifying people who may have had contact with infected persons. To keep your employees and customers safe from the COVID-19 virus, you must keep track of people who enter and leave your premises. With comprehensive reports, your access control system can give you even more details to narrow down and filter through your visitors to find potential people that may be infected.
Enhanced Access Control
By adjusting automated access to some of your doors, you can limit entry to particular areas on your premises. Better still, you can have the doors equipped with pre-entry evaluation checks. That way, the automated doors would not allow entry if they perceive that the person shows signs of COVID-19—for instance, high temperatures, runny noses, etc.
Similarly, you can turn off the doors or deactivate the keys of people who have had contact or have been diagnosed with the virus.
Leveraging Data for Occupancy Limits
For safety reasons, facilities now have a maximum number of people that they can admit per time. This is so they can observe social distancing protocols for COVID-19. You can also use access control systems to control the occupancy limits in your business. You can do this with a badge-out method or use security reports generated by location or time of the day. With this, you can easily keep the number of people in your facility under the regulated number so that everyone is safe.
Pre-Entry Screening
You can also configure your access control systems to work with an online self-assessment solution. With this design, visitors and employees will have to answer a few questions about their health online before entering your facility. In cases where the answers supplied show potential risks, the access control system can automatically delay their visit or deny them entry on arrival. Such systems might also give instructions to the persons involved telling them how to protect themselves before they arrive at your facility.
Contact Koorsen Today to Learn More
To learn more about how access controls systems, as well as surveillance systems, can help mediate the risk of a virus outbreak in your business, contact Koorsen Fire & Security today. Our access control experts can walk you through the many solutions available and help determine the best system to meet your business's needs.