Hope Center – Empowering Victimized Women with the Tools to Succeed
The Hope Center empowers women who have been rescued from human trafficking with the confidence, health, and technical skills needed to succeed. Human trafficking is a major problem not just around the world but in our own backyards. Traffickers victimize women and children through the use of violence, threats, lies and other forms of coercion to engage in commercial sex acts against their will.
It is Hope Center Indy's mission, with the support of businesses, churches and everyday people, to not only rescue these women but to help them succeed in life after the traumatic experience of sex slavery. The Hope Center utilizes a network of resources that are centered around its 25-acre campus which provides a safe-haven for the women as they journey through the one-year program.
Koorsen Family Foundation Help Provide a Safe Place
The fire alarm system at the Hope Center Indy was in need of maintenance and repair to ensure it was up to code and working properly to protect the women, employees, and volunteers on the campus. Koorsen Fire & Security, a Koorsen family company, stepped up and gladly donated man hours and equipment to get the Center's fire alarm system in working order. Koorsen is also providing scheduled maintenance and testing for the Center's fire sprinkler system, backflow system, fire extinguishers, and kitchen suppression systems.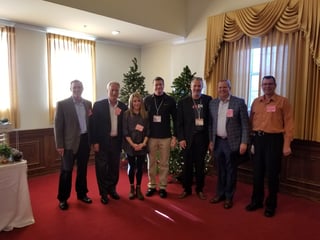 Koorsen Family Foundation Help Provide a Secure Place
Another Koorsen family company, KST Security, is helping to improve the security and well-being of the women on the campus. KST Security is currently in the process of installing a hosted 35-door access control system for Hope Center Indy. The access control will be on perimeter doors and interior residential rooms. KST Security is donating over $59,000 in labor and equipment which is greatly reducing the overall system costs. KST Security has also further lowered the costs through secured donations and reduced pricing from their manufacturers. The access control system will be a great addition to the the campus and is a project that KST Security employees are happy to be a part of.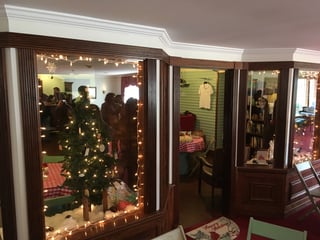 Give, Volunteer, Support the Hope Center
If you are a business, a church, or just an individual who wants to do something about human trafficking, stand up and unite with the Hope Center Indy. Through your donations and your time, the Hope Center Indy can continue the fight to end human trafficking and help support the women in their journey to recovery. To learn more about how you can make a difference, visit hopecenterindy.com today.