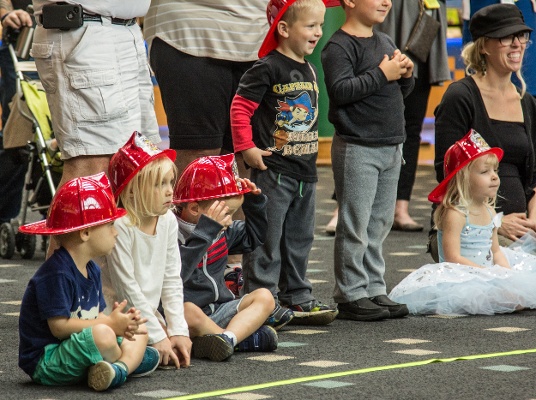 Ready or not, it's October!
Besides being home to everyone's favorite fall festivities, October is also Fire Prevention Month and home to Fire Prevention Week, Koorsen's favorite time of the year!
What is Fire Prevention Week?
Believe it or not, Fire Prevention Week is the oldest public health observance in the U.S..
Started in 1922 by the NFPA (National Fire Protection Association), Fire Prevention Week's purpose is to increase awareness of the risk of death by fire and to teach adults, children and educators how to stay safe during a fire. Every year, the NFPA, in partnership with firefighters and related entities, come out en masse to provide life-saving education to decrease fire-related casualties.
Every year, Fire Prevention Week is scheduled to take place during the week of October 9th — the anniversary of the Great Chicago Fire of 1871.
But don't make the mistake of thinking that this observance is less important now than it was 90 years ago. Despite improved technologies and warning systems, recent statistics from the NFPA report that people are more likely to die in a home fire now than they were a few decades ago.
Which has led the NFPA to this year's theme…
2018 Fire Prevention Week's Theme
Due to the startling fact mentioned above, the NFPA has created this year's theme to be:
Look. Listen. Learn. Be aware – fire can happen anywhere.
"Look" means to look for places around your home where a fire is likely to start.
"Listen" means to listen for the sound of a smoke alarm.
"Learn" means to identify two ways of escape from each room in your home.
This year, fire prevention week will run from October 7-13. The week will be filled with learning events and activities all over the nation, and Koorsen is eager to do our part!
Keep Your Family Safe with these Fire Safety Tips
To improve your family's safety in the event of a fire, Koorsen wants to encourage you to follow some simple tips:
Install a smoke alarm in every bedroom of your home, just outside each sleeping area, and on every floor.
Use interconnected smoke alarms, especially in larger homes, so that when one sounds, all will sound.
Test all of your smoke alarms on a monthly basis by pressing the test button.
Create an escape plan and discuss it with your entire family.
Know at least two ways of exit from every room.
Practice the escape plan, including various ways of escape, at least twice a year.
If an alarm sounds, get out and don't go back in, getting low and going under smoke if you must go through it on your way.
For more safety tips, visit the NFPA's Safety Tip Sheets page.
Keep Up with Koorsen During Fire Prevention Week!
Koorsen also loves getting hands-on to do our part to educate the public about fire safety, and Fire Prevention Week is a huge deal for our team.
This year, we will be busy "on the ground" with three main activities in the Indianapolis area and various others across the Koorsen footprint:
Wayne Township Fire Department's Cadet Explorer Program: On October 6th, our Koorsen Training Center will be on-site at the cadet program, helping teenagers interested in becoming firefighters get hands-on fire extinguisher and live-burn training.
Indianapolis Children's Museum: Koorsen will be on-site at the museum on October 11th and 12th, allowing attending children to use fire extinguisher simulators to put out virtual fires!
Lawrence Fire Department: Koorsen will be donating 400 smoke detectors on October so that the Lawrence Fire Department can canvas the neighborhood and install detectors for families in need.
Be Sure to Follow Us on Facebook!
A LOT will be going on during Fire Prevention Week and the whole month. Be sure to keep up with Koorsen on our Facebook page for important safety tips as well as events and news throughout October!