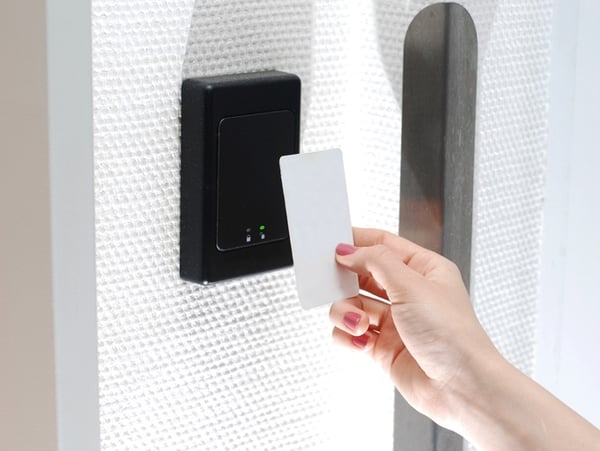 Running an access control system for your facility requires significant upfront and ongoing costs, with the need to purchase network servers, computers, software, firmware updates and even software service agreements. You'll also have to hire someone who is proficient to administer the system and pay them to do so. Or, if you don't have enough money in your budget, you may just add this task to a present employee's list of responsibilities.
Unfortunately, this can leave you with a system that isn't secure, due to their lack of expertise managing an access control system. The good news is, there are two convenient and effective alternatives, that can provide solid access control oversight for your facility. Both hosted and managed access have a variety of attractive benefits, which can give you the security you require without all the hassles and upfront investment.
Hosted Access Control
If your company has a website, you likely didn't purchase your own servers, but instead paid for a small amount of space on another company's server instead. This is far more efficient, as you don't want to run your own hardware, you just needed enough storage space and the domain name to host your site.
In the same way, hosted access control allows you to outsource your security needs. All of the required infrastructure is already in place at the company providing your hosted access, eliminating the need for you to buy anything on your end.
This not only makes access control much more affordable, it makes it easier to manage as well. The company providing your hosted access will take care of maintaining the computer hardware, installing software updates, putting anti-virus software in place and purchasing hardware upgrades when needed. They will also provide IT professionals to ensure that there are no bugs in the software and everything is running smoothly. All of this happens remotely at their location, and you can simply log into your account online to manage your access control system.
Keep in mind, hosted access removes the burden of purchasing and maintaining the hardware and software necessary for your access control system. However, you will still be responsible for administration of the system, in terms of adding or removing authorized names from the database, scheduling the times for doors to be automatically armed or disarmed, or managing cards or reports generated by the system. Some clients like having this level of control, and it can all be accomplished through an easy-to-use web interface from any standard PC.
Managed Access Control

If you prefer not to deal with your access control system at all, but would rather that it be taken care of for you, then managed access is a good fit. Managed access means that, in addition to housing the necessary hardware and software, the company providing you with managed access will handle administration of your system as well. Their staff is well-trained in the security industry's best practices and they'll act as professional administrators for your access control system. They will monitor it, and ensure that it is always up-to-date and configured correctly.
You can choose to receive scheduled reports, which will give you the status of your access control system. This keeps you in the loop, without having to be weighed down with details on a day-to-day basis. You can also make the same types of changes that are available with a hosted access solution, by simply having an authorized representative from your company call the managed access service provider.
This allows you to add new staff to your database, lock or unlock doors on demand, set up a new automated schedule for doors to be armed or disarmed or print new badges. So, you'll still have the same level of control, without the need to actually oversee the system on a regular basis. You also won't have to learn a new software interface, as all changes are easily handled over the phone instead.
Work With the Best
While the benefits of choosing either hosted or managed access control are clear, your security will only be as good as the company you partner with. Koorsen can provide guidance and support for all aspects of the process, from designing your access control system from the ground up, installing it and then providing professional monitoring once it's in place. With our commitment and expertise, you'll always feel safe knowing that your facility is secure.
Discover the Koorsen difference today. Contact us online or call us at 888-456-8038 today.