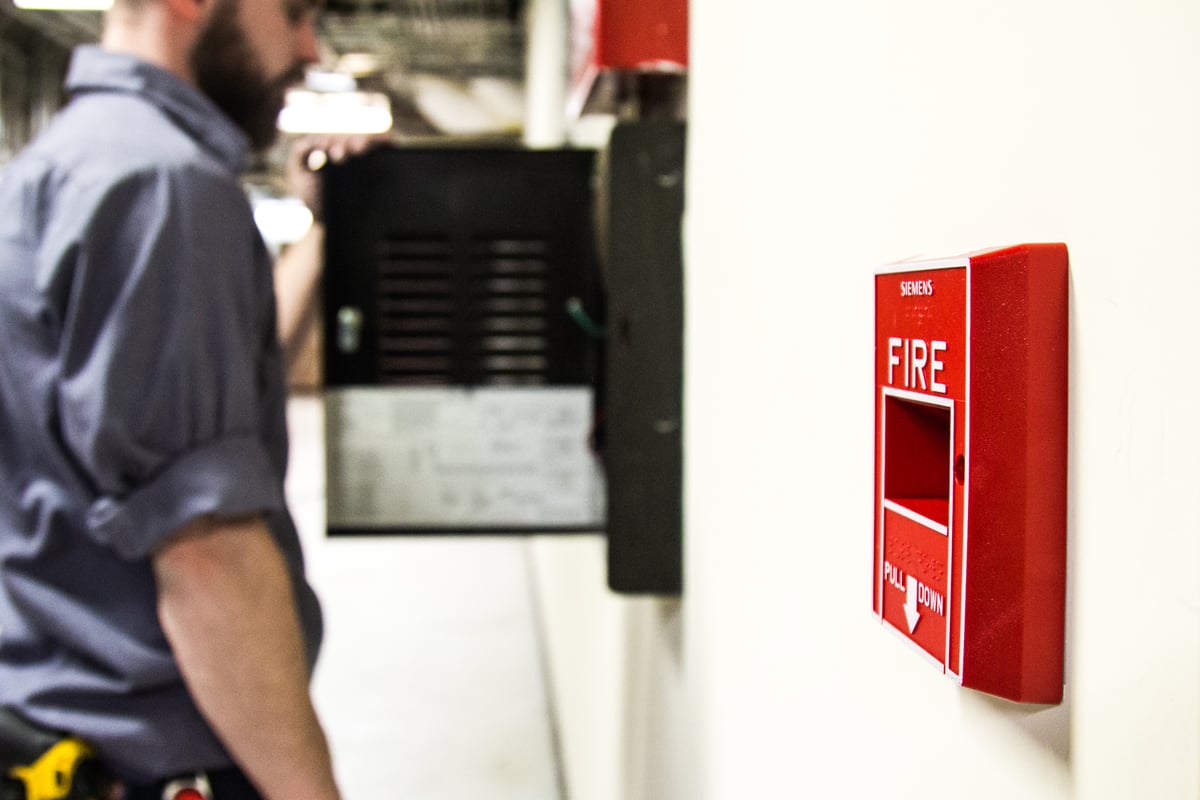 Fire alarm systems are a crucial part of any business. As a result, many companies invest a lot of money to ensure that they have their properties protected from fire. An important part of the process is finding the best fire protection company to do the installation. With a good fire protection company, you can rest assured that your business and your staff are protected from fire.
However, finding the best fire protection company can be tricky sometimes. There are many companies out there that offer the same service with different levels of experience and prices. So how do you choose the ideal one?
Keep reading as we show you some important things to note when choosing the best fire alarm system company.
Are They Full-Service?
Some fire protection companies only deal with one service. That is, they might offer you extinguishers but not fire sprinklers. Therefore, you need to be sure before choosing a fire protection company that they can deliver all the fire protection services you need for your business. Asides from the fact that this will reduce your stress and save you time, it will also help you save some money. That's because, when you work with multiple companies, you tend to pay more for each service. Therefore, the best fire protection company for you should be a company that can offer you expertise in all the relevant areas that you need fire protection.
Do They Have Years of Experience?
A fire protection company that has been in business for a while is probably a company that provides quality service. Older companies usually have adapted and grown over the years with evolving technology. Also, they should have developed solid connections and the needed resources to deliver quality service.
To ensure you are getting the best in terms of experience, ask the contractor for their history over the years. Check to see that they have no EPA, OSHA, or other citations; or outstanding judgments in the past.
Do They Have Good Customer Reviews?
You should also check the company's reputation. Check online to see what their customers think about their service. But, do not stop at that. Also, try to ask the contractor for references and contacts of previous companies they have worked with.
When you have these contacts, speak with as many of them as possible, especially the unhappy ones. Ask about their problems and their complaints and see how the company handled them. This will give you an idea of how the company will handle similar problems if they occur during your project.
Are They Certified?
You should also check to see if the technicians have licenses and certifications. Ideally, the best fire protection company should have technicians that are certified by the National Institute for Certifications in Engineering Technologies (NICET). In addition, the technicians should have at least five years of experience working with fire alarms. They should also be insured and bonded.
What's the Pricing Like?
Finally, you might want to check the quotes. The best fire protection companies come with competitive prices. That's because they have to pay their trained and experienced technicians well. Therefore, when you see a ridiculously low price, it's probably because such firms do not use the best technicians. Hiring such companies could result in them making mistakes during the installation. In the end, such mistakes could even cost you more money if corners are cut.
Contact the Fire Alarm System Experts!
From design to installation to regular inspections and maintenance, the fire alarm pros at Koorsen Fire & Security can help you and your business. With over 75 years of experience in the fire protection industry, thousands of businesses of all sizes and in all industries have trusted Koorsen to protect and secure their properties over the years. Contact us today for a free consultation and quote.