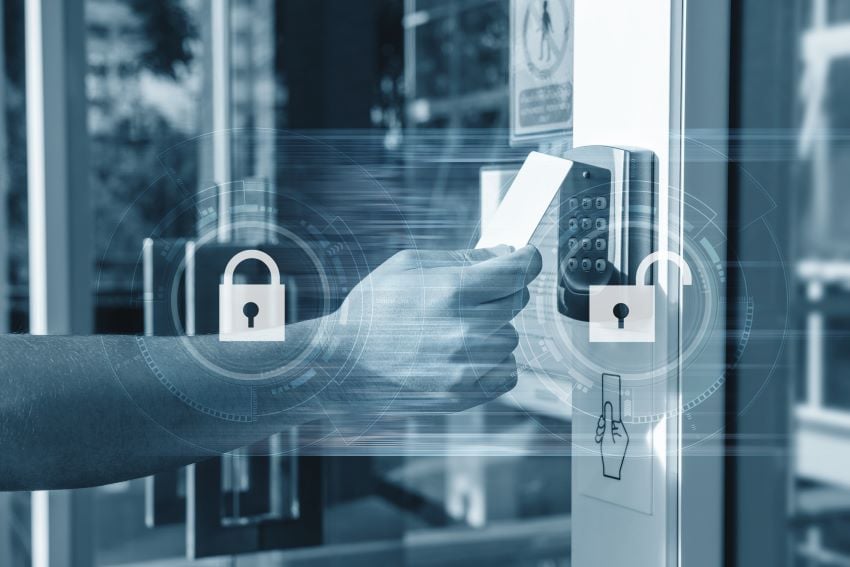 Managing physical access levels for a property is an important part of a business's overall security strategy. Nowadays, businesses must have the ability to track and record who has access to what places or information at what times within an organization. Ensuring appropriate access levels can go a long way toward protecting data centers, server rooms, and other high-value areas within your company. That is why having reliable security solutions is a necessity in today's world.
There is no place in the world that is 100% secure, but at the same time, you should strive towards improvement until you have attained perfect security. That is what access control key cards enable you to do. They help to manage access, prevent unauthorized invasion of privacy and minimize the risk of theft in residential and commercial buildings. With so many key cards in the market, some questions may be running through your mind. For instance, "What are the different types of key cards for access control systems?" "What is the most popular in case there is a crisis?" This post will address the various types of access control key cards and their pros and cons.
RFID Key Cards
Radiofrequency identification (RFID) key cards are one type of key card that you can use. This access key card type uses radiofrequency to read and transmit data stored in the microchip to access doors. Unlike mechanical keys that can easily be stolen or cloned, RFID is encrypted, making it more secure and efficient than traditional keys. More so, RFID allows you some form of flexibility that you cannot have with regular locks and keys. For instance, you can customize and program the cards so they open only some specific doors in your organization to prevent unauthorized access. Also, you can easily deactivate the cards from the control center if you feel it has been compromised, stolen or lost.
RFID key cards come with a few issues. For instance, while you can encrypt the RF signal, RFID cards themselves do not have encryption, making them easy to clone.
Smart Cards
Smart cards are used in organizations where there is a need for an extra level of security and protection. They are usually more secure than RFID cards because RFID cards do not have mutual authentication. For example, to open a door with an RFID card, all you need to do is stand within range and use your card with the card reader. However, a smart card system uses microcontrollers instead of the RFID interface. That means they can manage complex functions such as manage, store, encrypt and provide secure access to data. Data can be read from a distance of up to 10 centimeters, and it has mutual authentication to protect against data theft. The data in it is also encrypted, making it more difficult to access the information. Unfortunately, innovative card systems are expensive compared with RFID cards.
Wiegand Key Cards
Of all the card systems on the list, the Wiegand is the oldest, introduced in the 1970s. These cards use a magnetic phenomenon called the Wiegand effect. The cards work with some simple magnetic science principles to store unique numbers on cards that can be read using a Wiegand reader. These cards are popularly used today because they are simple and easy to use. More so, they offer a reasonable amount of protection since the cards are difficult to duplicate or clone. They also have a better lifespan compared with RFID cards. However, the amount of information they can store is limited. Also, the Wiegand protocol lacks encryption. Therefore, any Wiegand card reader in range can easily read the cards.
Contact Koorsen Fire & Security for Your Access Control Needs
For over 75 years, businesses have trusted Koorsen to protect and secure their properties and their employees. Whether you're interested in a simple two-door access control system for a retail shop or a campus-wide access control system that is full-integrated with your fire protection system and security surveillance system, the experts at Koorsen can help you. Contact them today by filling out the form below or calling 888-KOORSEN.
Founded in Indianapolis, Koorsen Fire & Security is one of the leading commercial security companies serving the Midwest and South. We have branches from South Bend to Cleveland to Cincinnati to Huntsville to Nashville to Evansville and all areas in between. Our security experts have decades of experience designing and installing access control systems, video surveillance systems, and intrusion alarm systems for businesses in all industries.