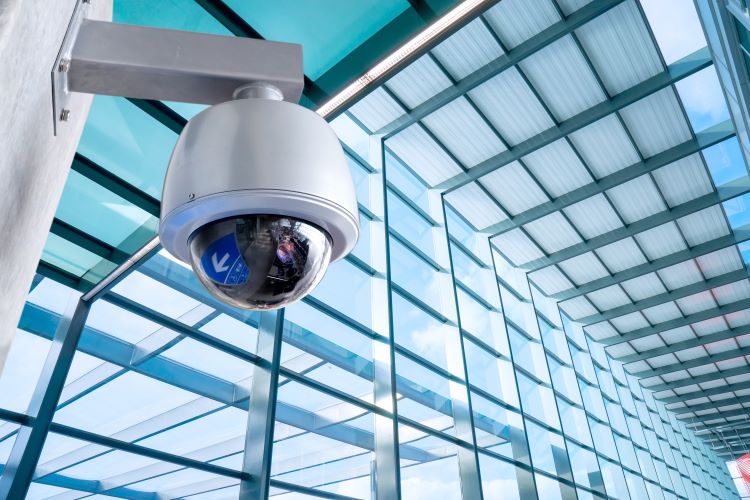 CCTV surveillance systems are now a common thing for many small business owners. The practice is so widespread that over 75% of small business owners worldwide use some form of surveillance technology. While systems might differ, with some having more complex designs, the principles of surveillance systems are the same.
A video surveillance system usually has a camera connected to a recording device in a small loop or circuit. Some systems come with extra features like bulletproof casing, night vision, and automatic trackers. Even then, they all work the same way.
As a small business owner, there's always that big challenge of managing the limited resources, especially the capital, for maximum results. Considering that and the fact that these systems cost money to acquire, you might want to know if there are any benefits of installing surveillance systems for your business.
This article will point you in the right direction in that regard.
1. Improved Employee Productivity:
One of the major concerns of small business owners is managing limited capital and human resources for maximum returns. As a result, employee productivity is very crucial for the success of any small business. Research has shown that humans tend to do more when they know they are under supervision. However, ensure that the monitoring and supervision do not infringe on the privacy of your workers. The beauty of a video surveillance system is that with remote systems, you can monitor your business from any location in the world. That gives you control over your business and staff even when you are away.
2. Safer Working Conditions for Your Staff:
Wherever there are two or more humans, disputes are inevitable. These issues can be from very small misunderstandings to even severe and complex issues like sexual harassment. When such problems happen, you need to be sure of what happened to make the right decisions. For instance, installing video surveillance systems will help ensure that sexual harassment issues do not occur in your workplace. If they do happen, you will see the perpetrators, and there'll be substantial evidence to present in court. You can also monitor your staff and be sure that they are working under the right conditions even if you are not around. By so doing, you'll improve the safety of your staff when they are at work.
3. Improved Customer Experience:
As a business owner, having CCTV systems can help you make your customers even happier. No one wants to go into a store looking for something they can't find. However, when observing your customers from the CCTV cameras, you can easily offer to help them if you notice they can't seem to find what they need. Also, with these recordings, you can track the patterns of your customers and understand their preferences. With that data, you can rearrange your store, so your customers spend less time looking for products in your store. You can also improve the safety of your customers as you watch them from afar.
4. Deter Theft:
A recent study reports that small businesses lose up to $50,000 every year to theft and vandalism. That's some colossal cost to bear whether you have insurance or not. However, you can prevent these costs and improve your business's safety by installing a CCTV system to monitor your business in your absence. When you install CCTV cameras, you can deter thieves from your company. No one wants to go to jail, and as a result, once thieves and looters spot your cameras from outside, they'll most likely not want to steal from you. So, your store is safe at night. During the day, shoplifters would also not want to steal when they notice you are watching them. In a situation where the thief goes ahead to steal from you, you have enough evidence to find the person and prosecute them.
5. Save Costs
A video surveillance system will save you from several unnecessary costs. For instance, you don't have to hire multiple security personnel. Since you are monitoring your staff to ensure they keep to safety ethics, you prevent litigation costs in the future. You will also prevent damages from looting and theft and many other expenses that have to do with security in general.
Contact Koorsen for Your Video Surveillance Needs
Contact us today to learn more about video surveillance system options for your business. Our security experts can walk you through all of the available cameras and technology to protect and secure your business. With over 75 years in the fire, life safety, and security industry, you can trust Koorsen Fire & Security to protect and secure your business.