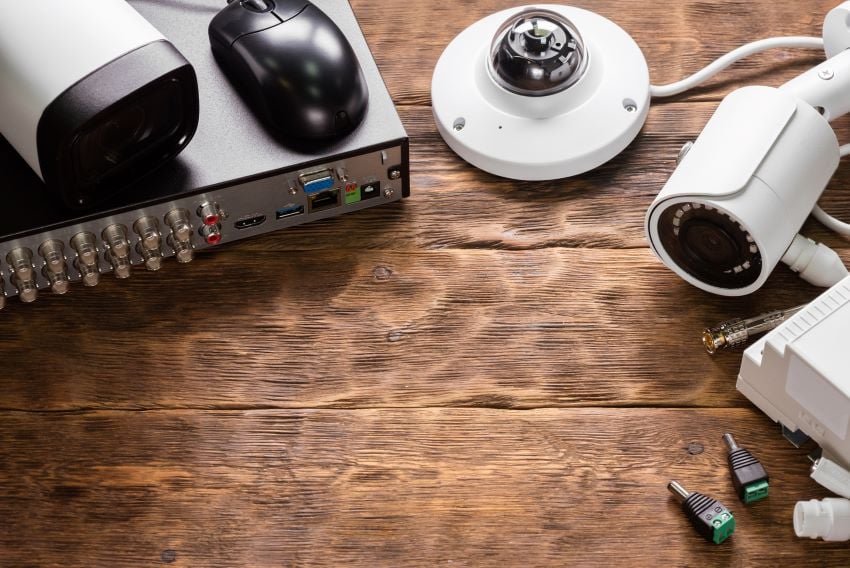 When you're choosing a security monitoring system, you'll need to decide which video recording setup is right for your situation. While there's no such thing as the perfect surveillance system, you can find the perfect one for your needs. With this in mind, here is a quick overview of some of the options for security video storage, along with the pros and cons of each.
Digital Video Recorders
Digital video records (DVRs) are the traditional recording devices used for surveillance camera systems. They connect to analog cameras and convert the signal to a video format that can be recorded.
Pros:
Reliability

Simple to use and set up

Image resolution has improved dramatically in recent years
Cons:
Image quality is not as good as NVR systems

Requires wired cameras, which can add complexity to installations

Doesn't record audio
Hybrid Video Recorders (HVR)
If you want to use a mix of analog and digital cameras, HVRs can take video signals from either type. This flexibility has caused HVRs to jump in popularity.
Pros:
Potentially double the advertised channels

Allows for more upgrade options for cameras (analog to digital, etc.)
Cons:
Not every HVR can handle every IP camera

Can be more expensive than a traditional DVR

Still can't record audio
If the system advertises that it can record feeds from eight channels, this means it can record video from eight analog cameras as well as eight IP digital cameras.
Network Video Recorders (NVR)
For the crispest, clearest video and audio recording, NVRs are what you want. The clarity of an NVR is what you need to be able to capture fine details at a distance, such as car license plates.
Pros:
Best visual detail

Audio recording

Wired or wireless setup

One cable takes care of power, video, and audio signals
Cons:
More complex to configure and install

More costly than DVRs or HVRs
Video Management Software System (VMS)
The VMS is the software part of your security system. Think of VMS as the control center for your surveillance camera system. It's what you will use to collect all the video from your various cameras, set up the recording system with your chosen resolution and frame rate, and view your videos.
Many VMS systems come with specific features that are intended to increase security, such as automatic license plate detection, video analytics, and face detection.
Whatever surveillance system you choose, don't overlook the VMS. This is what you and your employees will use to collect and view video, so it needs to be reliable, stable, and easy to use.
Increase Your Security with Koorsen Fire & Security
If the options for security recording systems seem overwhelming, talk to the security experts at Koorsen Fire & Security. We'll use your budget as a guiding line and tailor a system that satisfies your need for security without busting the bank.
Before you buy a system and try to install it yourself, reach out to the experts! Koorsen Fire & Security is here to keep you safe with superior installation and service.
Koorsen Fire & Security was founded in 1946 in Indianapolis, Indiana. For over 75 years, our fire protection and security experts have helped protect and secure businesses throughout the Midwest and South. From Cleveland over to South Bend down to Huntsville and Nashville and up through Cincinnati, Koorsen is just right around the corner ready to help meet your fire and security needs.