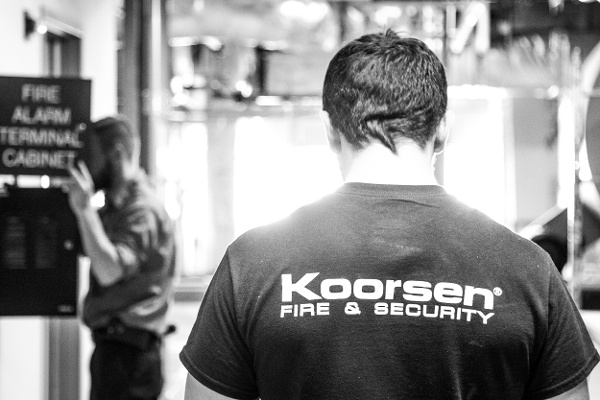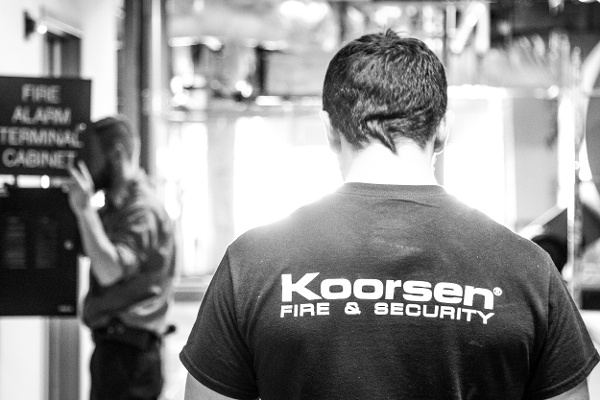 Since 1946, Koorsen has been in the business of protecting – businesses, buildings, homes, and families.
Now that it's our 75th anniversary, what better time to reflect on what has taken us this far? What has made Koorsen the trusted company to protect what matters to you most?
Dedicated Account Managers
When you're a Koorsen customer, you get one number to call when you need service. Whether you use just one service or have a whole host of Koorsen products and services, you work with one dedicated Koorsen account manager who can answer all of your questions. Rather than managing multiple vendors, you can work with one account manager, overseeing your wide range of products and services. That's total fire and life safety protection for your business all from under one room.
The Very Best Professionals
Koorsen technicians are fully certified and receive ongoing training in our nationally-recognized training center at our Indianapolis headquarters. Koorsen's full staff of NICET-certified designers, engineers, and project managers are masters in designing systems that meet code and bring you the most customized, appropriate system for your business (and within your budget). This is all about quality. Koorsen's passionate, dedicated associates receive the highest level of industry training to protect what's important to you – security, fire, and life safety products that protect the people that mean the most to you.
Safety First
No matter what, we are in the business of safety. Every choice, decision, and recommendation we make is to offer total protection. Each safety solution is customized to your business or facility, whether it's a restaurant or a healthcare operation because we understand the value of each and every business we serve, no matter the size.
Koorsen has 27 locations across the country – we have grown from a garage business to one of the top five largest fire and security companies in the country. Despite growing and reaching more and more customers, our mission has never changed: providing our customers with products and services that will protect them from loss and harm due to fire hazards and security concerns.
Every year, at least 70,000 U.S. workplaces experience a serious fire. Let Koorsen protect yours and what matters most with total protection in monitoring service and security. Contact a Koorsen expert to get started in making safety and security a priority.
For over 75 years, Koorsen Fire & Security has been protecting and securing businesses in cities throughout the Midwest and South including Evansville, Louisville, Cincinnati, Akron, Nashville, and Huntsville.